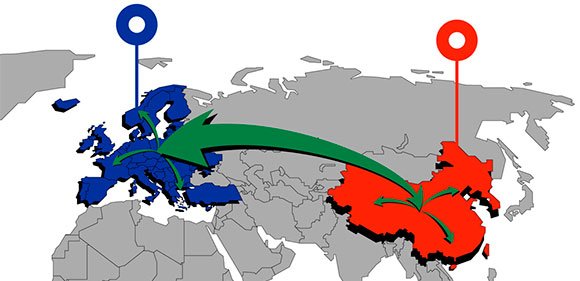 As far as we know, because there are many large enterprises in northern China, finding accurate information about logistics costs is not always an easy endeavor.
1. How can Southern companies save 30%-50% on logistics costs?
2. Rail transportation is becoming more reliable in the Covid-19 era
3. Take advantage of the price competition amongst logistic companies.
4. Always keep Cost in mind when prepping your goods for shipment from China to Europe
5. How to calculate the weight of your cargo for a European railway line?
6. Extra tips on how to manage shipping costs from China to Europe effectively
7. Conclusion
For example, when sending a DHL parcel to a customer in Germany, if the Shenzhen Company charges USD 4.30/kg, the transportation cost in the north is USD 10.00/kg. So, therefore, when ordering goods from suppliers based in the north of China, you only need to consult a freight forwarding company in the south, and if time permits, you can save as much as 50% on shipping.
How can Southern companies save 30%-50% on logistics costs?
In mainland China or second- and third-tier cities, logistics prices are higher. The logistics price competition among shipping companies in large cities such as Shenzhen and Shanghai is very fierce, so if the freight volume is large, the price is low. However, many factories or foreign trade companies have only one freight forwarder they rely on to facilitate their logistic management, and they rarely change for years. But what many of them fail to realize is that although safety and convenience are important, if they ship in large volumes, this will impact shipping costs favorably since there will be a price reduction.
For example, a 40kg cargo shipped from Wenzhou, China to France will cost US$6.00/ per kilogram. So if you use the services of a freight forwarder from Shanghai to Shenzhen or a freight forwarder from Shenzhen, you will pay US$4.0-4.30/ per kilogram, which is a difference of about 30%. Earlier this year, due to the spread of corona viruses around the world, many sea and air routes were forced to close, resulting in a sharp increase in freight rates.
Especially in March and April, the express delivery price soared to US$14 per kg. Each kilogram even exceeded 17 dollars. Even more frustrating for shippers the lack of time guarantee. Many businesses suffered from the negative experience of the high cost of express and air transportation, which was and still remains very expensive.
Rail transportation is becoming more reliable in the Covid-19 era.
The delivery time for express and air transportation is no longer as fast as it used to due to travel restrictions in many countries at the moment. Rail transportation, on the other hand, is becoming a more reliable and cheaper alternative. The price of air transportation and express delivery is too high and worse off, there is no guaranteed delivery deadline due to incessant checks at airports.
In order to deal with the epidemic of COVID-19, importers of goods into Europe need to identify effective and efficient ways to move their cargo at no extra cost. After all, developed logistics channels are as important as vibrant customers and suppliers. The cost savings measures of rail freight charges may not exceed the profits brought by the order, but the cumulative monthly quantity can save you as much as 30%-50% on shipping costs.
Take advantage of the price competition amongst logistic companies.
China is a resource-rich country, and the logistics costs of different regions vary according to the degree of competition. Freight in the south is cheaper than in the north. For example, freight costs in Guangzhou and Shenzhen are cheaper than in Beijing and Tianjin. Big cities are more competitive than small cities, and freight is cheaper than in small cities.
For example, Shenzhen is cheaper than Foshan, and Shanghai is cheaper than Jiaxing, so you need to find a professional logistics company near the big cities in the South to get a better service and a cheaper price. For example, a company like Shenzhen-based DFH Global Logistics specializes in the logistics industry and has more than ten years of logistical experience in the region.
According to the topographic map of Europe, we divide the European countries into 5 sub-regions. The prices of these five sub-regions are different. If you are interested in getting more information about the price list for any of these regions below, please feel free to send us a message, and we will get back to you as quickly as possible.
Always keep Cost in mind when prepping your goods for shipment from China to Europe.
If you have any item in mind for shipping from China to Europe, the freight cost is something you should always consider first when drawing up your business plan. Spending less on shipping will mean one thing for your business; increased profit.
Managing shipping logistics on your own from China may lead to escalating cost that is unsustainable for your business. This is because without the proper shipping network to guide your operations, you will have to rely on more than a few middlemen to expedite the process, and this will mean paying more than what is necessary. Furthermore, this process may even take a lot more time, and time is not always a luxury every business can afford.
However, engaging in a cost-cutting measure is a lifesaver and a cost-efficient scheme. Shipping from China to Europe may appear to be quite complex, but if you get it right, financial success is inevitable. In order to keep costs at a minimum, you will need to adopt some skills and take to heart the information provided in this article.
How to calculate the weight of your cargo for a European railway line?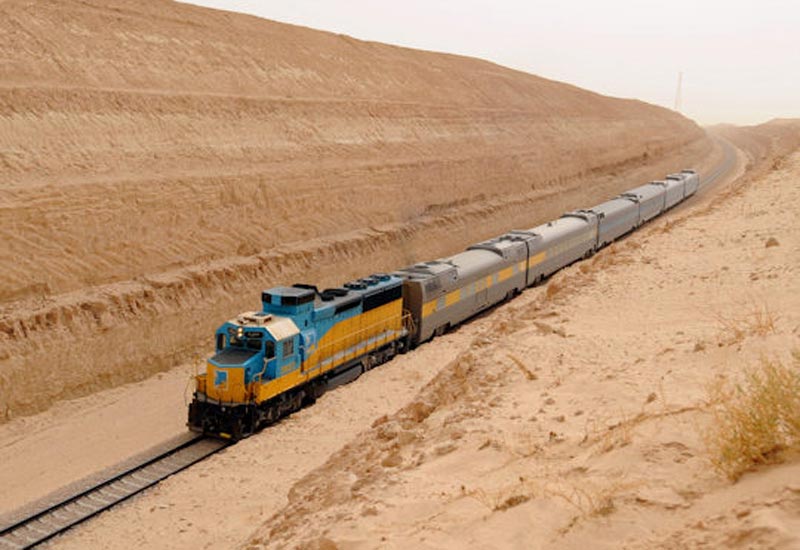 The weighting method of this kind of railway transportation is the same as the ordinary dedicated line charging test. For example, multiple items are the sum of volumetric weight and actual weight, whichever is greater. Yes: volume weight = length * width * height / 6000 (It must be noted that here is 6000, not 5000, otherwise you will lose money.)
In addition, there are wooden boxes, wooden shelves, flight boxes, and other unconventional packaging products. We have a special DDU (excluding door-to-door tax) channels. Those who need this information can send us information because this article mainly aims at using Ordinary goods packed in ordinary cartons.
Please note that the following three cases will be charged an additional processing fee
1) Products with irregular packaging;
2) Any length where the longest side exceeds 122CM or the second longest side exceeds 76CM;
3) The single piece is greater than 31KG.
Since the destination is passed by the UPS to the door, there are some limitations in terms of weight and size to bear in mind:
1) It is forbidden to ship all goods that cannot be opened and inspected normally
2) The weight of the package cannot exceed 70KG; the total length of the periphery of the package cannot exceed 400CM; the length of the package cannot exceed
270 cm;
If your product exceeds the above limits, you need to consult us separately to customize a special route for you according to the actual nature of the product.
Are documents required for European rail lines?
The original customs declaration information must be provided before shipment: packing list, invoice, customs declaration power of attorney, contract, draft customs declaration, power of attorney, and other materials will be provided to us, and we will assist in handling everything.
Timeliness of European railway lines – How long does it take DFH Logistics to handle my shipment?
Regarding the time limit, we first put aside the two uncontrollable factors of an epidemic and natural disasters. At present, we have 15 to 20 days (DDP) and 25-32 days (DDP) for you to choose from. Our customers are currently satisfied with the timeliness of our channels and the ability to monitor the status of the entire process for shipping from China to Europe. The advantages of our channels also greatly provide customers with maximum convenience.
For example, the follow-up status bar of some of our competitors l only displays simple information, such as installed cabinets, customs declaration forms, and arrival information. At DFH, we raise the bar further to provide you with more information so as to put your mind at ease as to the current condition of your cargo. We provide you with valuable information in real-time.
In fact, customers who have a lot of detailed information are always at ease long before receiving their goods. Our company not only monitors the whole monitor, but we also facilitate the entire process from start to finish and provide our clients with a detailed report regarding the current status of their goods. Furthermore, all our clients can easily view the delivery status of their cargo because our cargo transportation status is written in both Chinese and English.
Here is a good example below:
Prices of European railway lines
If you are looking to save 30%-50% on shipping, you need to consult the shipping company to get their price estimates.
But no matter the nature of your items, railway freight is the cheapest mode of transport you can utilize at this time. Seeking out a new logistics partner to help you facilitate the transportation of your cargo is a step that will help you save more and earn more. Currently, the price of railway shipping is stable. If you have shipped goods from China to Europe before and your shipping costs exceed 30 kg, please do not hesitate to find a freight partner that can help you save 50%.
Contact DongFangHong Logistics to help you save 50%, not 30%
Saving 50% is as important as earning 50%. If you need to transport goods from China to anywhere in Europe, please contact us. We have long taken root in Shenzhen for more than ten years, and we can guarantee you competitiveness shipping rates you can trust.
What is the operation process of the dedicated railway line in Europe?
If you use our service, you are guaranteed a process that is dedicated, safe, and just as efficient as an Express delivery.
Specific steps of our service process are as follows:
1) After you are satisfied with our quotation, we will receive a delivery notice and arrange delivery to you for the first time;
2) We will provide a unified transportation invoice template for the dedicated railway line in Europe to provide you with transportation invoices. (For import customs clearance);
3) For goods that require separate customs declaration, please notify us before delivery and provide separate customs tax refund information.
4) The goods arrive at our warehouse, carry out an on-site inspection of the goods, and verify whether the transportation information is correct.
5) If the goods and information are normal, we will arrange for loading within 24 hours.
6) After completing the loading, provide a tracking number for the customer to track the status of the goods.
7) The goods arrived safely and completed the transportation of the ticket.
Cautions for European railway dedicated lines
Everyone should pay attention to the following points when transporting:
1) The price quoted in this article is the DDP price, including the fuel cost and double tax for the month. If the product price is high, you need to consult separately, the price is slightly different.
2) The product name of a ticket must not exceed 6. There is an additional charge for the excess.
3) The minimum weight of each piece is 15KG.
There are 4 5 6 7 8 9 transportation precautions. You can check our price list or consult us ​​separately. Since everyone's product is different,  the packaging will likely be different, along with the value of the goods. To avoid confusion, we provide cost information on our price list for easy understanding.
Extra tips on how to manage shipping costs from China to Europe effectively


Here are some extra tips for adopting if you want to save a significant amount on shipping when next you have goods coming into Europe from China.
1. Identify a reliable Shipping company/Freight forwarder.
Finding a reliable and affordable shipping company and freight forwarder is an important step to take. A perfect combination of both will avail you shipping discounts that will bring the cost down. In fact, some discounts affect the final selling price of your items since they won't be as expensive as they should be.
Quality shipping is a prerequisite for expanding your market internationally without having to worry about escalating transport costs. So before contracting any shipping company or freight agent to handle your shipping, make sure you review their rates and the quality of their services.
2. Choose the best mode of shipping.
Another helpful tip is to choose the best mode of shipping. Will you use rails or air freight is ideal? How about sea freight or door to door shipping? Whichever model you go for should depend on several factors, as well as the advantages and disadvantages of using them. If time is of the essence, air freight is ideal because it is faster; however, it is more expensive than the other methods.
For bulk shipment in large quantities, sea freight is better because it allows you to spread the cost over each unit. The cost per unit for sea freight is one of the lowest shipping rates. Shippers moving cargo into Central European countries that do not have close proximity to the sea may opt for rail freight. Do bear in mind that there are cost implications for any shipping option.
Besides the cost, you also have to consider the nature of your cargo so that you can choose the best shipping option that guarantees protection while the cargo is in transit.
3. Only use Air Freight and Courier when necessary.
Like we pointed out in the previous paragraph, or freight may be faster, but it is more expensive. To save costs, only use air freight and courier services as a last resort. As a general rule, only use air freight for the following reasons:
If the freight company accepts goods in large quantities without adding exorbitant extra charges to the shipping cost
If you have a supplied deadline, you need to meet.
If the items are very sensitive and need to be delivered on time
If the item is small and can be shipped in a parcel (courier)
4. Make sure you measure and weigh your shipment.
It is not ideal to leave everything to your freight forwarder. You may be paying more than you should as shipping costs. To save money, always weigh and measure your cargo yourself. If you have the rates at your disposal, you can estimate how much the shipping of the items will cost before you begin to seek out a carrier for eventual transport.
To calculate shipping costs, all you have to do is to weigh and measure your cargo, then utilize an online shipping calculator to evaluate the cost. As for rate comparison offered by different shipping companies, make sure you provide them with accurate information about your cargo so that they can give you an accurate estimate of just how much shipping will cost.
5. Ship in large quantities
If you can, ship in larger quantities. Shipping in large quantities reduces total costs from China to Europe since the cost will be evenly spread across so many units. It will also interest you to know that carriers charge based on cargo weight more than anything else. So, therefore, you can actually ship lightweight items in bulk without having to pay so much for transportation.
The minimum weight accepted by air freight and courier services is 0.5kg, while sea freight is between 1000kg – 1500kg. For rail freight, the minimum weight is slightly lower. If your business model allows you, then consider shipping in large quantities so you can pay less as transportation while earning more profits at the same time.
6. Take your time to compare shipping costs.
In the International shipping industry, competition is rife, and these present shippers like you with an opportunity to compare current rates. Domestic and International carriers offer shippers different rates for the same destination, so you can take advantage of that to find a shipping company offering its service at a reduced rate.
But before you go looking for a carrier, make sure you decide on the shipping method you want to use (air, sea, rail, courier). If you have used a particular shipping method in the past that worked for you, avoid the temptation of changing it for something else.
To compare costs, apply for a shipping quote from several freight forwarders and carriers. Compare their rates and identify the one that aids your desire to save more. Using an online calculator to evaluate the rates is also helpful.
Conclusion
To summarize the whole process of shipping from China to Europe, here are some key points to take away:
The advantage of a European railway is that it is a little faster than European shipping and cheaper than European shipping.
Our railway dedicated line is even faster than air freight, but compared with the air or courier fee of a few 10 dollars, the freight of 3-4 US dollars is too cheap.
No one can guarantee the timeliness of air transportation and express delivery during COVID-19.
Our rail transportation channel can help customers save money and have a stable time limit. Why not try it? Friends who have imported goods from China to Europe can contact us to obtain the price list for reference. Don't be surprised if our price list doesn't save you 30%, but 50% on shipping.
I believe everything is possible.
https://dfhfreight.com/wp-content/uploads/2020/07/China-to-Europe.jpg
281
580
DFH
http://dfhfreight.com/wp-content/uploads/2020/03/DFH-LOGO.png
DFH
2020-07-31 04:45:22
2023-02-08 08:52:30
How to Save 50% on Shipping Cost from China to Europe?