A Comprehensive guide shipping from China to South Africa
This guide equips you with all the information you need while shipping goods from China to South Africa.
1. DFH Global Logistics is offering air and sea freight from China to South Africa for more than 10 years of experience. We will surely be helpful to assist your purchasing and shipping from China for WIN-WIN cooperation! You can choose by sea, by air or by express for different weight goods.
2. If you want to ship from China To South Africa, whether you do a small business or big, or just buy some gifts, DFH Global Logistics is a reliable shipping agent who picks up the goods from China to South Africa (door to door, or door to port), Even Packaging and RePacking Take Photo Drop Ship.
3. Whether you need to ship goods from Guangzhou port, Shanghai port, and any other port in China, we can always provide you with the best shipping solution. Shipping from China to South Africa, need around 25 days by sea freight, around 5 days by air freight. The shipping cost will depend on your goods details.
4. DFH'S responsibilities include managing and coordinating the various stages of freight transport. We will take care of cargo pickup and packing, inventory them, manage loading and unloading, and deliver at your doorstep in the shortest time possible.
5. In order for the shipment to reach the recipient unscathed, it should be packed in the best possible way, which will minimize the impact of any shocks that may occur during transport. The most important element is the right box, which should be stiff.
6. If you choose us for cargo shipping from China to South Africa, you can email us or call us to let us know your requirements, and we will offer you a cost-effective price quote and even give you advice on the best possible option for your cargo shipment
Contact DFH Global Logistics for Best Rate
The Best Freight Forwarder in China
China and South Africa are two important trade partners. Both are members of the trading bloc called BRICS, the S in BRICS stand for South Africa and C is for of course China. South Africa is an emerging regional economic powerhouse and China is a global economic giant as we all know. Both countries need each other to fulfill their respective economic needs. So, trade is flourishing between the two. In this article, we will take an in-depth look at how you can import goods from China to South Africa. We will discuss every teeny weeny detail of the process so, let's get going.
1. DFH Global Logistics: Your best freight forwarder from China to South Africa
2. How to import goods into South Africa?
3. What products does South Africa import from China?
4. Why import permit?
5. Import duties in South Africa
6. Import duties from China to South Africa
7. China to South Africa shipping
8. Sea freight from China to South Africa
9. Airfreight from China to South Africa
10. How many days shipping from China to South Africa?
11. Documents required for shipping from China to South Africa
12. Why Choose DFH Logistics?
Find a reliable freight forwarder:
Whether you import goods by sea or by air you will have to rely on the services of a freight forwarder. A freight forwarder takes care of the logistics of your cargo. You cannot import without a freight forwarder so first of all find a reliable and well-reputed freight forwarder.

DFH Global Logistics: Your best freight forwarder from China to South Africa:
DFH Logistics is an established and trustworthy company engaged in the business of logistics and allied services. The company can be your best companion when it comes to importing goods from China to South Africa or elsewhere. We have an effective network of agents and local partners that cover the length and breadth of China. You just have to give us the address of the factory from where to pick the cargo and we will take care of the rest. Our services can be summarized as follows;
Pickup and delivery: We can collect your cargo from any given address in China. We cover the entire country. Our agent will lift the cargo and deliver it to the nearest port or to where you instructed it to deliver.
Custom clearance (one-day clearance): We will clear your consignment from the Chinese custom within 24 hours of its submission to the authorities. We know time is everything in the world of business and we don't let it go waste.
Warehousing & Distribution: If you want to make a consolidated shipment then we can keep your goods in our warehouse until the rest of the goods arrives. Our warehouses are large and safe and you don't have to worry about your goods getting damaged or mishandled at all.
Cargo insurance: We can also get your cargo insured to save it from any untoward incident. There is a nominal charge for it which as an importer, you will have to pay.
Loading supervision: We get the goods loaded on the shipping vessel under our supervision. We watch and monitor the entire process diligently. If you have any special loading instructions, we will make sure that the shipping co adheres to them.

How to import goods into South Africa?
We will now take a detailed look at how, if you are a South African businessman, you can buy goods from China and bring them to your country.
Sourcing products in China:
The first and foremost is that you find the product you are looking for at the price and quality you desire. There are two popular ways of getting the products you seek;
Online sourcing
Through trade fairs
Online sourcing: There are various B2B online platforms available, where you can find the products you want. The most popular ones are Alibaba.com, made-in-china.com, and globarsources.com. All these forums require registration before you contact a supplier from there. Searching is fairly easy. You type the name of the product in the search bar and hundreds of responses emerge based on it. You can refine your search by adding various filters like price, region, quality, etc. There are thousands of manufacturers/suppliers registered in these portals. You will likely find the one that you want.
Through trade fairs: There are trade fairs taking place in China all through the year. Of course, all such activities have taken a backseat now thanks to COVID 19 but once the infection subsides trade fairs will resume with full vigor. You can find industry-specific fairs targeting a specific product or group of similar products or general fairs where the manufacturers from different and diverse backgrounds converge. The fairs are well organized and well attended. Each industry is assigned a separate venue where exhibitors put up booths showcasing their products. You can physically check the quality of the products there, talk to the company's representative, discuss price, and if need be visit the factory/office for further deliberations. In short, these trade fairs cater to everyone, and transactions worth tens of millions of dollars are conducted there.

What products does South Africa import from China?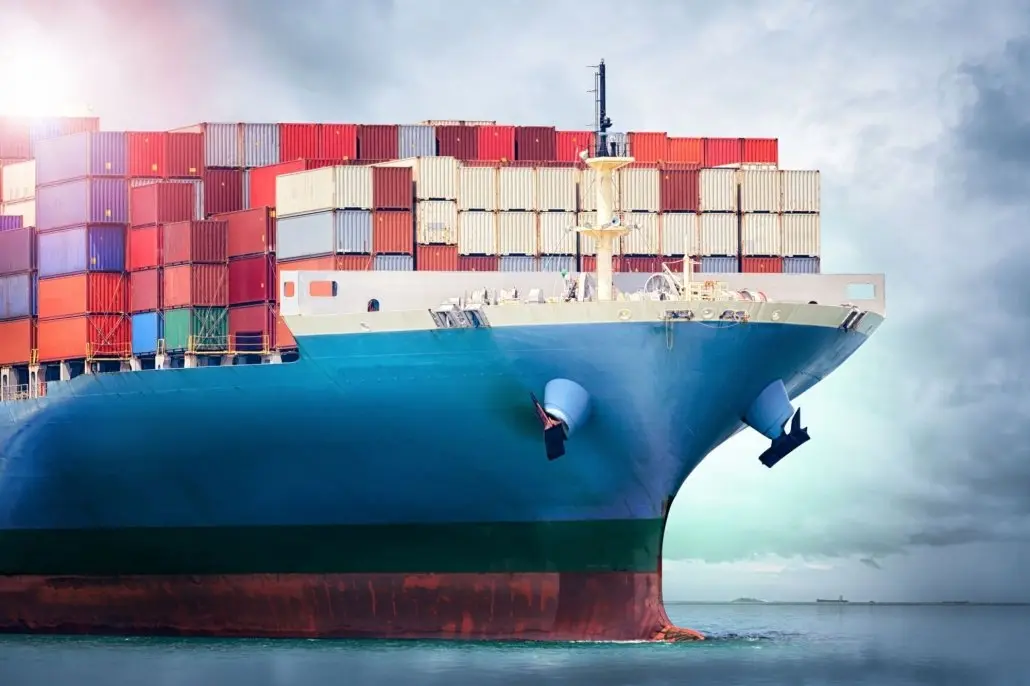 South Africa imports a plethora of products from China. As of 2018 imports from China were worth US$17.09 billion. Chief among those are;
Electronics and electrical equipment
Garments and articles of apparel
Vehicles and their spare parts, tires, etc.
Foodstuff like rice, fish fillet, refined sugar, etc.
Articles of iron and steel like machinery etc.
Mobile phones
Footwear
Solar panels
Articles of plastic-like toys etc.
Furniture
Ali expresses South Africa:
Ali express is another offering from Alibaba.com. It is an online retail store where you can order anything and everything. There are categories like shoes, clothing, mobiles, electronics, office supplies, jewelry, etc. There is no restriction on quantity. You can buy one piece and it will be delivered right to your doorstep. The company uses courier service to deliver your order. The order is processed and delivered in 15-40 days depending on your location. The company accepts payments via credit cards and popular online payment methods. The site has become fairly popular around the world and is equally popular in South Africa as well. Cheap price and good quality are the hallmarks of this online shopping resource making it a favorite haunt of online shoppers.
South African custom regulations:
Now we fix our focus on the rules and regulations that govern the import of goods in South Africa. We will discuss them in general as almost the same rules apply to Chinese imports.
Import license in South Africa:
You have to get an import license or permit before you begin to import in South Africa. It is especially important if you want to import any of the following types of goods;
Controlled goods
Waste or scrap
Second-hand goods
To get an import permit you need to first register yourself with South Africa Revenue Service or SARS. Once you are registered there, you are now eligible to apply for your import permit. The International Trade Administration Commission (ITAC) will issue you the import permit.

Why import permit?
The policy regarding import permit is different for different groups of products. New goods are mostly exempt from such import control measures but the goods that we mentioned above require an import permit. By having one, the government makes sure that imported goods are of good quality, conform to health, safety, and eco standards and it also helps in containing the smuggling of such goods.
Process: You have to download a form from ITAC's website, fill it, and submit it to the Directorate Import & Export: ITAC.
You can also get information and guidance from ITAC regarding the import of certain goods and the goods you would like to import. They can email or fax you the details for your reference.
Duration: After you submit the form you can get the import permit in five working days.
Fee: There is no fee except for the customs duty you will pay to SARS.
Besides this import licenses and requisite approvals will be required from relevant government departments if you want to import stuff like fruits, vegetables, frozen or canned meat, live animals, birds, etc. Please consult ITAC for proper guidance on this.

Import duties in South Africa:
The import of goods up to a value of ZAR500 is exempt from any type of duty and taxes.
South Africa is a signatory of GATT and there is a liberalized trade regime with most of the goods being duty-free. But there are certain categories of goods which are still subject to import rules and taxes. On average you pay 12% duty on such goods. Six tariff levels are available, starting from 0 percent and gradually increasing to 5 percent, 10 percent, 15 percent, 20 percent, and 30 percent.

Import duties from China to South Africa:
It mostly depends on what exactly do you wish to import but normally it is the same as we discussed above.
Import tax calculator in South Africa:
To determine the total landing cost of your cargo you have to take into account the following three major heads of expenses;
Cost of goods
Freight
Import duty and custom clearance
After adding all the above three heads you will arrive at the total landing cost of your goods. You can then add your profit margin to it and determine if it is feasible to import this particular item or not?
Shipping agents from China to South Africa:
There are hundreds of shipping agents available in China that can help you transport your goods to South Africa. You can always count on DFH Logistics for providing you logistical support in this regard. But you are free to search for other agents as well. You can select the one that gives you the most favorable terms including things like price, delivery time, etc. It is advisable that as an importer you finalize all the expenses that will incur on the transportation and clearance of your goods with your agent. This will save you and the agent from a lot of hassle later.

China to South Africa shipping:
As both the countries have active trade going on between themselves you can find various vessels plying to and from these two countries. There is no dearth of ships as all the major shipping lines cover both these countries.
Shipping route from China to South Africa:
Usually, shipments emanating from China takes three ocean routes;
Pacific route
Indian route
Atlantic route
For shipments to Africa generally, the Indian route is used. The shipment originates from China then reaches the Persian Gulf and onwards to Africa. Usually, Cape Town, Durban, and Maputo are used by the shipping companies to unload their goods destined for South Africa. China to South Africa shipping time:
We can summarize the transit time between the two countries in the form a table below
| | | |
| --- | --- | --- |
| Port of discharge | Destination | Transit time |
| Shanghai | Durban | 22 days |
| Shanghai | Cape Town | 27 days |
| Shenzhen | Durban | 17 days |
| Shenzhen | Cape Town | 22 days |
| Tianjin | Durban | 26 days |
| Tianjin | Cape Town | 38 days |
| Qingdao | Durban | 24 days |
| Qingdao | Cape Town | 26 days |
| Ningbo | Durban | 21 days |
| Ningbo | Cape Town | 24 days |
| Xiamen | Durban | 21 days |
| Xiamen | Cape Town | 27 days |
The transit time can vary depending on the speed of the vessel, the route, and the weather conditions. The above is an estimated time calculated under normal circumstances with minimal disturbances.

Sea freight from China to South Africa
The sea freight depends on the shipping line, the peak season, and some other factors. Under normal conditions, the sea freight is around US$25/CBM. It can fluctuate and you can also negotiate with the shipping line to extract a more favorable rate.
Cheapest shipment from China to South Africa:
You can make your shipment cheap if you act prudently during the import process. You have to be wary right from the word go and be on your guard. First of all, find the cheapest supplier of your required goods and then look for a forwarder with the best freight rates for transporting your goods. You should also plan your order well ahead in time because haste makes waste. Do not order close to the holidays in either country. Due to the holiday rush, there is a great strain on every resource and the rates spike up. You can also consider multi-modal transport if that can bring the price down for you. Multimodal transport means using more than one mode of transportation like a combination of air, sea, and ground. All these factors will together help you achieve a cheap shipment.
FCL shipping from China to South Africa:
FCL stands for a full container load. When your cargo is big enough to fill a container then you book it for your shipment. Containers are usually of 20 and 40 feet lengths while the height and width are 8.5 feet and 8 feet respectively. When you book a full container then the shipping company charges you a lump sum payment against it. Containers are considered safe for handling cargo. After the container is full and sealed it will be opened only at its destination. There won't be any stuffing of goods in it during transit. That is why container cargo is preferred by the importer. But it depends on the volume of the order. You cannot always opt for a full container shipment. The charge for a 20-foot container is around US$1800-1900 from China to South Africa.
LCL shipment from China to South Africa:
Mostly the imported cargo is not large enough to make a full container on its own. In this scenario, you book shipping space in a container that will be shared with other cargos. Here the shipping company will charge you a sea freight based on the weight or CBM of the item. LCL stands for loose container load or less than container load. LCL shipments are quite prevalent despite the risks of damage and mishandling associated with them.
Main seaports of China:
There are many seaports in China as the country has a fairly long coastline. Some of these ports are among the busiest and largest in the world. Let's take a look at some of the important seaports in China.
Shenzhen:
Shenzhen has evolved from a little fishing town in the backwaters of China to a bustling metropolis with a very busy seaport. It is located in the southeast of the country. Its port is the third-largest container handling port in the world. Several small ports along the coastline of Shenzhen collectively make up the port of Shenzhen. In 2019 there were 560 ships on call in Shenzhen every month. Some 130 container routes originate from Shenzhen for destinations worldwide.
Guangzhou:
The port of Guangzhou was the 5th largest container port in the world in 2018 with 21.8 million TEUs. It is the main port for the southern part of the country. The port has facilities like cargo loading and discharging, bonded warehouse, container handling, storage, etc. Currently, the port is connected to 300 ports around the world in 80 countries.
Hong Kong:
Hong Kong has been the busiest port in the word many times during its existence. It is still among the top 5 busiest ports in the world. There are a total of 9 terminals of Hong Kong port covering an area of two square kilometers. The port of Hong Kong has 18 berths. Due to its location, there are a lot of inter-terminal transfers taking place in Hong Kong, this now results in higher shipping charges and extra time for your shipments.
Xiamen:
Xiamen is located in the island of Xiamen and is a busy port of China that can handle the sixth generation large shipping vessels. All the top shipping companies have their presence in the port of Xiamen and in 2019 some 68 international routes originated from Xiamen to 50 countries around the world. In last year some 469 ship calls were recorded on average every month.
Ningbo:
The port of Ningbo-Zhou Shan is located in the East China Sea in Zhejiang province. It serves the industries of Zhejiang and the neighboring Jiangsu provinces. It is a medium-sized port with all the modern facilities and infrastructure. Ningbo is a natural deep water port with usually mild currents and climate. Its location and geography make it ideal for shipping lines that frequent this port during their voyages.
Shanghai:
Shanghai is the largest and busiest container port in the world. It is both a deep-sea and a river port. It has two bulk cargo terminals and three break-bulk terminals. The port is very equipped with modern infrastructure and amenities. There are 34 container quay cranes and 120 RTG. It can handle container cargo of 2.2 million TEUs. All the major ports of the world are connected with the port of Shanghai.
Qingdao:
Qingdao is among the top ten busiest ports in the world. It is located in the Yellow sea, in Shandong province. Qingdao port houses a large iron ore terminal besides two container terminals. It comprises of four port areas. The port connects with 450 ports in 130 countries. It can handle large vessels and heavy volumes of cargos very efficiently. It has received various national and international awards for being a productive and well-managed enterprise.
Tianjin:
Tianjin is the largest port in the north of China. It is considered to be the maritime gateway to the capital of Beijing. Last year the port traded with some 600 ports in some 180 countries. The port is thus among the top ten busiest ports in the world. The port is served by all the leading shipping lines of the world and in 2019 the recorded container throughput was 15.97 million TEUs.
Main ports of South Africa:
We now shift our focus to some of the main ports of South Africa.
Cape town:
Cape town is located on a very busy trade route in the world. The port currently handles commercial cargo as well as oil and foodstuff. There is a ship repair facility too. The port is the second busiest port of South Africa and one of the busiest of the region. It has a total of six deep-sea berths and a fleet of post-Panamax gantry cranes. It remains open throughout the year thanks to the moderate climate.
Port of Elizabeth:
Port Elizabeth has long been an important part of South Africa. Its container terminal currently has three berths and a storage area of 22 ha. It is currently handling millions of tons of cargo.
Durban:
Durban is the busiest port of South Africa. It handled 2.844 million TEUs in 2019. This accounts for 60% of the total imports of South Africa. It has a total of 59 berths and some of them are being upgraded. It also has an extensive ship repairing facility like Cape town. The port is open 24/7 throughout the year.
Saldanha Bay:
Saldanha Bay has been recently developed as a port. There are plans to expand and develop this port further. The port was primarily developed the facilitate the export of iron ore from mines nearby. The port has a 990 m long jetty that has two iron ore berths. The port does not handle containers yet but with the planned expansion it will do so easily.
Richards Bay:
Richards bay is also developed for handling export shipments. It is the largest exporting port of South Africa. Coal is the primary commodity that is exported through here. The port handled a total of 1855 ships last year. The port has a multi-purpose terminal, a dry bulk terminal, and a coal terminal. It has at present 21 serving berths and a total land area of 2,157 ha.

Airfreight from China to South Africa:
If you are in a hurry and your consignment does not weigh much you can consider airlifting your goods from China. Here again, DFH Logistics can provide you with unmatched rates for carrying your shipment by airplane. The air freight charges start from US$2.83/kg if your package weighs 100 kg. If it is less than 100 kg the charge will be higher. So, calculate your cost cautiously before opting for this. With that now let's take a look at some of the major airports of China.
Main airports in China:
China is a vast country and that makes air travel inevitable. There is now an impressive network of bullet trains across China still air travel is significant in its way. Here are some of the major airports in China.
Shenzhen:
It is the 5th largest airport in China. It is serving major international and domestic destinations. The airport is catering to the southern side of the country as Shenzhen is located there. The airport is modern and large enough to handle passenger and cargo loads very well.
Guangzhou:
Guangzhou is the capital city of Guangdong province. It is a fairly big metropolis famous for its electronics industry and a trade fair held twice every year. The airport is well-connected with the rest of the world. It was upgraded in the early 2000s when the old airport got woefully small to handle an increasing number of visitors and cargo. The new airport is modern and fairly large and ever since serving its purpose very well.
Hong Kong:
Hong Kong has one of the busiest airports in the world. It is a major business, commercial, and transit hub. The management of the airport runs its affairs efficiently. The airport is among the best in the world with seamless connections to the rest of the world.
Beijing:
Being the capital city, with millions of inhabitants. Beijing boasts of a big and well-equipped airport. The airport got a major facelift with a new runway and a terminal before the Beijing Olympics. The airport is well designed to cater to international travelers and is served by all the major regional and international carriers.
Shanghai:
Shanghai is the financial capital of China and one of the largest cities in the world. It has two international airports. The second one was constructed in the Pudong district of Shanghai. The airport is modern having a contemporary design. It also has the fastest mass transit line in the world. It is used by passengers to reach the nearest metro station.
Chengdu:
Chengdu is fast rising as another busy airport in China. Chengdu is the capital of Sichuan province and the airport serves the needs of the people living in the western part of the country. It is currently serving 92 domestic and 49 global destinations which are quite impressive.
Hangzhou:
Hangzhou is the capital of Zhejiang province and has the 10th busiest airport in China. A new terminal was added to the airport's infrastructure in 2012 as the number of travelers and cargo grew. It is now serving both domestic and international destinations and handling millions of passengers annually.
Xi'an:
Like most Chinese cities Xi'an also got a new airport to meet the growing needs of air travel. Xi'an serves the northwestern parts of the country. It is now the 5th largest airport in China and is serviced by major international and regional airlines.
Main airports in South Africa:
After China, let us look at some major airports in South Africa.
Cape town:
Cape town has the second busiest airport in South Africa and the third busiest in Africa. The airport got major uplift before the FIFA world cup in 2010. Since then further, expansions are underway including a new runway and terminal to accommodate multi-story big airplanes. The airport has direct connections to the Middle East, Europe, and Asia. All the big airlines land here adding to the air traffic.
O.R. Tambo/Johannesburg:
O.R. Tambo international airport in South Africa as well as Africa's biggest and busiest airport. It is designed to handle some 21 million passengers annually. It meets more than half of South Africa's air travel needs.
King Shaka/Durban:
King Shaka airport opened its doors to the public in 2010. It has since collected many international and regional awards and acclaim. The airport can handle 7.5 million passengers annually. All the major international and regional airlines now fly to and from this airport.
Kimberly:
It is also an important airport in South Africa. It is located in the Northern Cape; Kimberly is the largest city in the Northern Cape. Kimberly provides regular access between Cape Town and Johannesburg. The airport has two asphalt runways and around 170,000 passengers use Kimberly airport annually.

How many days shipping from China to South Africa?
Your consignment can reach South Africa from China in 5 days by air. The custom clearance can take another 2-3 days so you can expect your goods in your warehouse in around 8-10 days.
Airfreight from China to South Africa:
You can contact us at DFH Logistics to get the best air freight rates of your consignment from China to South Africa. The rate will largely depend on the weight and volume of your goods.
Courier from China to South Africa:
Courier service is another efficient and fast way to send your documents, parcels, and small packages. Both China and South Africa have all the major courier companies working in their respective countries. You can expect your package to reach you in 3-4 business days. This includes the custom clearance etc. Let's take a look at some of the popular courier companies.
FedEx shipping from China to South Africa:
FedEx is a big American courier company. It serves both these countries. The delivery time is 2-3 days like most courier companies. The rates are higher than the normal air freight but the goods will reach safer and faster. The courier will take care of all the documentation and custom clearance processes. If you want something urgent and the package weighs less than 200 kg or 1 CBM then you can go for it.
DHL shipping from China to South Africa:
DHL is probably the most popular courier company in the world. It promises to deliver your package within 3-5 business days. It is a fairly reputed and reliable company. However, it is also probably the most expensive.
UPS shipping from China to South Africa:
UPS is another popular courier company. It is less expensive than DHL and offers almost the same level of service and performance. The company is regularly delivering packages in both these countries.
TNT shipping from China to South Africa:
TNT also offers you great service at a competitive price. It is also quite popular and has a big share in the market. You can expect reliable service from them. It is also easily available in both these countries.
EMS shipping from China to South Africa:
EMS is a state-owned courier delivery service. Its rates are cheaper than all the above companies. However, it takes longer than all the above options that we have discussed. You can consider it if quick delivery is not on your priority. It is by far the cheapest courier from China to South Africa.
Door to door service from China to South Africa:
Door to door implies that you appoint a forwarder who picks up your cargo from your given address and sends it your way. He takes care of every step on the way. This includes transportation, documentation, customs clearance, loading, and unloading both at the ports of discharge and destination. We at DFH Logistics also provide this service at most competitive rates and best terms. You can try, we assure you that you won't be disappointed.
Custom clearance South Africa:
For custom classification, South Africa uses a Harmonized System (HS). The South African Revenue Service (SARS) has about 90,000 product codes that they apply to all imports. SARS uses a document called a single administrative document (SAD) for import clearance. SAD also covers the exports, cross-border and transit movements of goods, etc. To obtain SAD, you need to submit a set of shipping documents like bill of lading, certificate of country of origin, commercial invoice, packing list, etc. You can get the details by visiting the website of SARS.

Documents required for shipping from China to South Africa: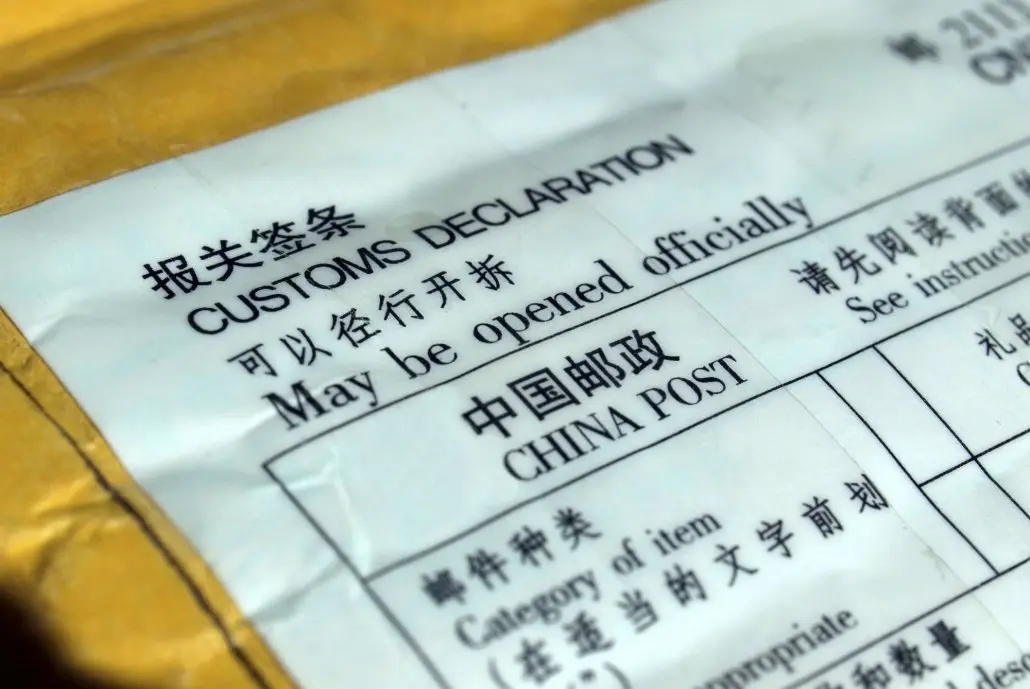 Following documents will be needed to clear your goods from customs in South Africa;
Bill of lading
Packing list
Commercial invoice
Import Permit
Customs Import Declaration
Certificate of Origin
Certificate of product registration
Any other document required from any government department or agency for a special type of goods that we have discussed above.
List of shipping companies in South Africa:
South Africa has its fair share of shipping companies operating in the country. The popular among them are;
Mediterranean Shipping Company (Pty) Ltd
GMA Logistics
MACS Maritime Carrier Shipping GmbH & Co.
Safmarine South Africa
Kintetsu World Express South Africa (Pty) Ltd
Turners Shipping
Steinweg Bridge (Pty) Ltd
NATCO SA
Africamarine Ships Agency (Pty) Ltd
Why Choose DFH Logistics?
DFH Logistics provides you all the services you need to transport your goods from the factory right to your warehouse. We can get everything done in a most professional and dedicated manner. We don't just provide transportation rather documentation, insurance, storage, customs clearance, and everything else in between. We are a one-stop solution for all your import and export problems. And we provide all our services at very affordable rates. Try us, and we will put all your worries to rest.
Contact DFH Global Logistics for Best Rate
The Best Freight Forwarder in China