A Comprehensive guide shipping from China to Philippine
This guide equips you with all the information you need while shipping goods from China to Philippine.
Shipping from China to Spain: A Comprehensive Guide
Imports to Spain from China are a multi-billion dollar industry. In this guide, we'll go over everything you need to know to get started.
DFH Logistics is large enough to handle any shipping job, but small enough to care about your needs. Our goal is to tailor shipping solutions for all kinds of clients. Whether it's express freight, railway freight, or air freight from China, we're here to help you get started today.
Contact us for a freight quote so we can get you in business!
1. How to Get Started for shipping from China to Spain?
2.Where I can find the right supplier for my business?
3.Shipping Methods from China to Spain.
4.Express Shipping From China to Spain
5.Airfreight From China to Spain
6.Train Railway Freight From China to Spain
7.Sea Freight from China to Spain
8.Shipping Cost from China to Spain
9.Shipping Time from China to Spain
10.How do I know what method is right for me?
11.What documents should I prepare if I need to ship from China to Spain?
12.What does DFH Logistics Do Differently to Make My Shipments Simple and Easy?
13.Shipping From China to Spain – Frequently Asked Questions
Importing from China to Spain
Before you're ready to export goods from China to Spain, it's important to factor in the following:
Both countries' customs regulations
Each country's Import and export policies and restrictions
Shipping documents
Suitable modes of transportation for the goods being shipped
The appropriate shipping routes used by the chosen mode of transportation
Finding a China-based carrier with good rates and that can effectively handle your shipping project will ensure your needs are met, both with regards to maximizing your company's profit and maintaining the integrity of your inventory.
How to Get Started for shipping from China to Spain:
Handling international shipments is a complicated process. It involves coordinating not only the actual shipments, but getting the items through Chinese and Spanish customs while making sure your company follows all regulations and doesn't violate any restrictions. This takes background knowledge, experience, and the ability to stay informed about changes in the industry. That's why choosing the right freight forwarder for your company is essential. Even though you won't be handling this process yourself, it's still important to know a little about how the process works so you can work through logistics and potential pitfalls with your forwarder.
Step 1: Check trade laws in China and Spain
Make sure you're aware of the current regulations and restrictions when exporting from China and importing to Spain. Both countries have their own policies that can change often, so it's important to stay informed. This is also the time in the process to find out what documents you'll need to have ready for your goods to pass smoothly through customs.
Step 2: Decide what to import from China
You probably already have an idea of what merchandise your company is well-equipped to offer. From a business standpoint, it's vital to make sure there will be a demand for your products in Spain. Check what items currently sell well in Spain. Research levels of demand for products so you know how much you should import and roughly how much it will cost you to produce, market, and deliver those goods to your customers. This is a business venture, after all – you want to make sure at the end of the day, you're still able to turn a profit after factoring in expenses.
Spain already imports a variety of goods from China. Reviewing their current top imports is a great starting place when determining what your company can offer.
Top Spanish Imports from China:
Mineral fuels, including oil
Cars and other vehicles
Machinery, including electronics such as computers
Electrical machinery and equipment
Pharmaceuticals
Plastics
Organic chemicals
Clothing and other personal accessories
Iron
Steel
Medical equipment
Knowing what already has an existing market and demand in Spain can give you a good idea of what you might be suited to provide for your prospective customers.

Where I can find the right supplier for my business?
If you're stumped as to where to start, check Alibaba.com. Alibaba is a Chinese business-to-business website made to help companies find merchandise to sell in other countries. Here's just a handful of the types of items you can find on Alibaba.com to import to Spain:
Wristwatches
Fashion accessories
Hats
Cotton fabric
Men's and women's clothing
Leather shoes
Mobile phones
Electronics chargers
Action figures
Baby toys
Skin care
Dental equipment
Home décor
LED lights
Furniture
Hand tools
Power tools
Notebooks and writing pads
Food packaging
Now is also the time to determine whether any items you're considering importing from china are prohibited or restricted by the Spanish government. If they are, delve into the current regulations that apply to those specific items. The last thing you want is to realize your cargo isn't allowed into Spain and you have to figure out what to do with a container-load of inventory.
Examples of prohibited or restricted items for import into Spain:
Alcoholic beverages
Any items containing asbestos fibers
Any products containing the chemical biocide dimethylfumarate (DMF)
Animal skins
Chemicals, hazardous and non-hazardous
Non-prescription drugs
Food products
Illegal drugs and narcotics
Plants
Medical thermometers intended for human use that contain mercury
Keep in mind that this list isn't exhaustive and can change often, so check current regulations every time you decide to ship a new type of item to Spain.
Step 3: Find a supplier from China
After you've decided what you want to offer your customers, an internet search can put you in touch with Chinese suppliers looking to sell just that. By developing a mutually-beneficial relationship with your suppliers, you can provide quality goods for your customers while creating beneficial business for yourself and your supplier.
If you find yourself struggling with price negotiations with your new-found supplier, contact us. We can talk you through the process and help you get the best price for your merchandise. It's just one more way DFH Logistics is here for you from beginning to end.
Step 4: Estimate your tax liability
Spanish customs will apply a value-added tax of between 10% and 21% of the value of your merchandise, depending on what items you're importing. You may also need to pay customs and excise duties.
Other taxes and fees may apply depending on the type of items you're shipping. It's vital to stay well-informed about current Chinese and Spanish trade regulations so you know ahead of time what fees and taxes you should expect to pay. This will prevent unhappy and expensive surprises down the road. It will also help prevent you from running into unforeseen problems at Spanish customs.
Step 5: Hire a freight forwarder
As you can see, shipping items across the world is a complicated process that can get messy if you don't know what you're doing. That's exactly why it's so important to hire a reliable and experienced freight forwarder. A good freight forwarder will handle the transportation of your inventory from the time it leaves your factory until it arrives at its final destination. This is exactly the service DFH Global Logistics has years of experience handling. Don't hesitate; reach out today so we can get to work helping with your shipment.
Step 6: Define your shipment's Incoterms
If you've never shipped anything internationally before, you might not be familiar with the term "Incoterm." Incoterms are internationally-recognized rules and terms that distribute responsibilities and liabilities between buyers and sellers when importing and exporting goods. They address who's responsible for making payments on and monitoring shipments, obtaining insurance, preparing shipping and customs documents, and other shipping-related tasks. They're industry-standard, so they're important to be familiar with. Make sure you familiarize yourself with these and define your shipping's Incoterms before moving forward.
Not sure where to start?
If you want to start doing business but don't know where to start, send us an inquiry. We can teach you the step-by-step process and help you source products. We're so confident you'll love our service, we want to start working with you before you're even ready to start shipping inventory.

Shipping Methods from China to Spain:
We can provide cost estimates and explain the pros and cons of each shipping method in your specific situation. However, it's best to have some background knowledge of these methods beforehand as well.
The main options are express shipping by courier service, airfreight, train railway freight, and sea freight. In this section, we'll provide a quick overview of how each method works as well as their respective strengths and weaknesses.

Express Shipping From China to Spain:
This is the fastest option to ship goods to Spain. With Express shipping from China to Spain, your merchandise can reach its destination in 2-3 business days, or 3-6 calendar days. With Express shipping courier services see your packages from door-to-door – that is, from your supplier factory to the items' end destination.
A variety of well-known carriers offer these services, such as UPS, TNT, FedEx, and EMS. They all have good reputations for reliability, so you can rest easy knowing your items are quickly making their way to their destination. These carriers use a variety of methods (airfreight, sea freight, and train railway freight, which we'll go into in greater depth later) to provide a hands-off, worry-free service. They can pick up your inventory at your door (or factory) and see it all the way to a designated address, whether that be the warehouse in Spain or directly to your Spanish customers.
Door-to-door express shipping handles items of all sizes and weights. Light items are generally air-freighted for speed and heavy items are sea-freighted, which involves a longer ship time. But since they come directly to your door, they are the most convenient option.
Upsides to express shipping: A fast, worry-free experience for you
Downsides to express shipping: More expensive than alternatives

Airfreight From China to Spain:
The biggest advantage of airfreight is its speed. Items leaving China can arrive in Spain within 8 days. This is optimal for high-value items since they spend less time in transit. However, there are a few trade-offs for that speed.
Airfreight is generally more expensive than rail or sea. It's also better for small items because airlines have weight and volume restrictions. Airfreight also uses more fuel than alternatives, so if carbon footprint is a concern for you and your company ethic, you'll want to opt for sea or rail freight.
Keep in mind that airfreight usually only involves delivering goods to an airport in Spain, not to the inventory's ultimate destination. Additional transportation accommodations must be made to get your shipment to its final destination. The exception, of course, is if you've arranged for door-to-door transportation. As discussed above, door-to-door delivery allows arrangements to be made to transport the goods from the airport to their end destination, as well as clearance through Spanish customs.
Airfreight is split into two categories: general cargo and special cargo. As the name suggests, most items are considered general cargo.
Examples of general cargo:
Electronics
Jewelry
Pharmaceuticals
Personal accessories like watches, purses, etc.
Special cargo is subject to different regulations than general cargo, which can involve additional inspections.
Examples of special cargo:
Live animals
Dangerous items, like certain chemicals
Items that need to be temperature-controlled, such as seafood
Also keep in mind that some airlines have restrictions that prevent them from handling special cargo. When obtaining an estimate, make sure you mention any items that might fit into this category. The type of items you're shipping can impact what airlines (and which airport destinations) your items can travel through. This, in turn, can affect the price you end up paying.
Top Chinese airports for exports to Spain:
Beijing Capital International Airport
Shanghai Pudong International Airport
Shanghai Hongqiao International Airport
Chengdu Shuangliu International Airport
Hong Kong International Airport
Kunming Changshui International Airport
Guangzhou Baiyun International Airport
Spain's international airports for imports:
Barcelona-El Prat Airport
In terms of handling cargo, this is the best airport in Spain.
Palma de Mallorca Airport
Lanzarote Airport
Gran Canaria Airport
Upsides to airfreight: Fast
Downsides to airfreight: Expensive, high carbon footprint, constraints on what type of items can be shipped via air

Train Railway Freight From China to Spain:
Train railway freight is the happy medium between sea freight and airfreight. Generally, railway freight is about half the price of airfreight, but about 40% faster than sea freight, mitigating the main drawbacks of both. Using a method quicker than sea freight allows you to keep less inventory on hand in Spain, since you can ship smaller batches more frequently. This also allows you to tailor your inventory to your clients' changing needs by making smaller, quicker, more frequent shipments.
Railway shipping from China to Spain is versatile; it can ship pallets, cartons, crates, controlled-temperature items, frozen and fresh food, pharmaceuticals, and other items that require special care and handling. Railway freight can also handle a large variety of products, both small and large.
However, there are limitations to railway freight. High-value and dangerous items can't be shipped by railway freight, so you'll need to look into other options if those terms apply to your merchandise.
Train railway freight is split into two types: Full Container Load (FCL) and Less-than-Container Load (LCL).
Full Container Load (FCL): These are shipments where all the items in a container are owned by a single company. This is a good option when you're shipping enough volume that you can fill an entire container by yourself. This is suitable for bulk items and large-volume products. It's the most cost-effective option of all, provided you're filling the entire container.
Less-than-Container Load (LCL): Multiple shippers' items are packed together into a single container. This is the way to go when you're shipping in quantities too small to fill an entire container. This allows for smaller, more adaptable inventory.
You may be wondering why anyone would choose LCL if FCL is the cheaper option. With FCL, you pay for the entire container. If your shipment is too small to fill the container, it can be more cost-effective to opt for LCL, where you're only paying for the space your items take up.
Items that can't be shipped by railway freight:
Liquids
Powders
Knives
Weapons
Other hazardous items
Main railway freight routes that run from China to Europe:
Wuhan-Europe
Chongqing-Europe
Suzhou-Europe
Zhengzhou-Europe
Yiwu-Madrid
Since the Yiwu-Madrid railway ends in Spain, this is usually the most direct shipping route. It's also the most convenient because unlike the other railways which end in Germany, transportation doesn't need to be arranged for the goods from Germany to Spain for the last leg of the trip.
Upsides to train railway shipping from China to Spain: Faster than sea freight and less expensive than airfreight, making it a great middle-ground between the two. Train railway can handle a wide variety of items, both in terms of item type and in size and weight. The FCL and LCL system allows you to choose the option that works best for you.
Downsides to train railway freight: Because some railways end in Germany, additional arrangements may need to be made to transport the items from Germany to their final destination in Spain. There are also limitations regarding what items can be shipped via train railway. Also, since it's a middle-ground between the speed of airfreight and the low cost of sea freight, if speed or low cost are your highest priority, it's unlikely railway freight will be the best choice for you.

Sea Freight from China to Spain:
Sea freight is the most common method of shipping from China to Spain, mainly because of its versatility and reliability. While rail and airfreight have constraints on what items they can carry, practically everything can be shipped by sea, including very large and heavy items (like cars). The main downside to sea freight is its timeline. While other shipping methods deliver cargo in a matter of days, sea freight takes weeks. Items usually take between 20 and 50 days to reach their destination, depending on the type of freight and the specific ports of departure and arrival.
Sea freight operates under the same FCL and LCL container system as train railway freight. Consider container sizes when choosing shipment sizes and when obtaining a price estimate, since prices for FCL and LCL are different.
Top Chinese seaports for exports to Spain:
Shanghai
Shenzhen
Ningbo-Zhoushan
Guangzhou Harbor
Hong Kong
Qingdao
Tianjin
Xiamen
Dalian
Main Spanish seaports:
Algeciras
Barcelona
Valencia
Madrid
Vigo
Bilbao
Almeria
Alicante
Cadiz
Upsides to sea freight: Inexpensive, lower carbon footprint than airfreight, can handle all items, FCL and LCL system lets you adapt to your business's needs
Downsides to sea freight: Slow
Comparing Shipping Methods at a Glance:
Cost for Shipping from China to Spain: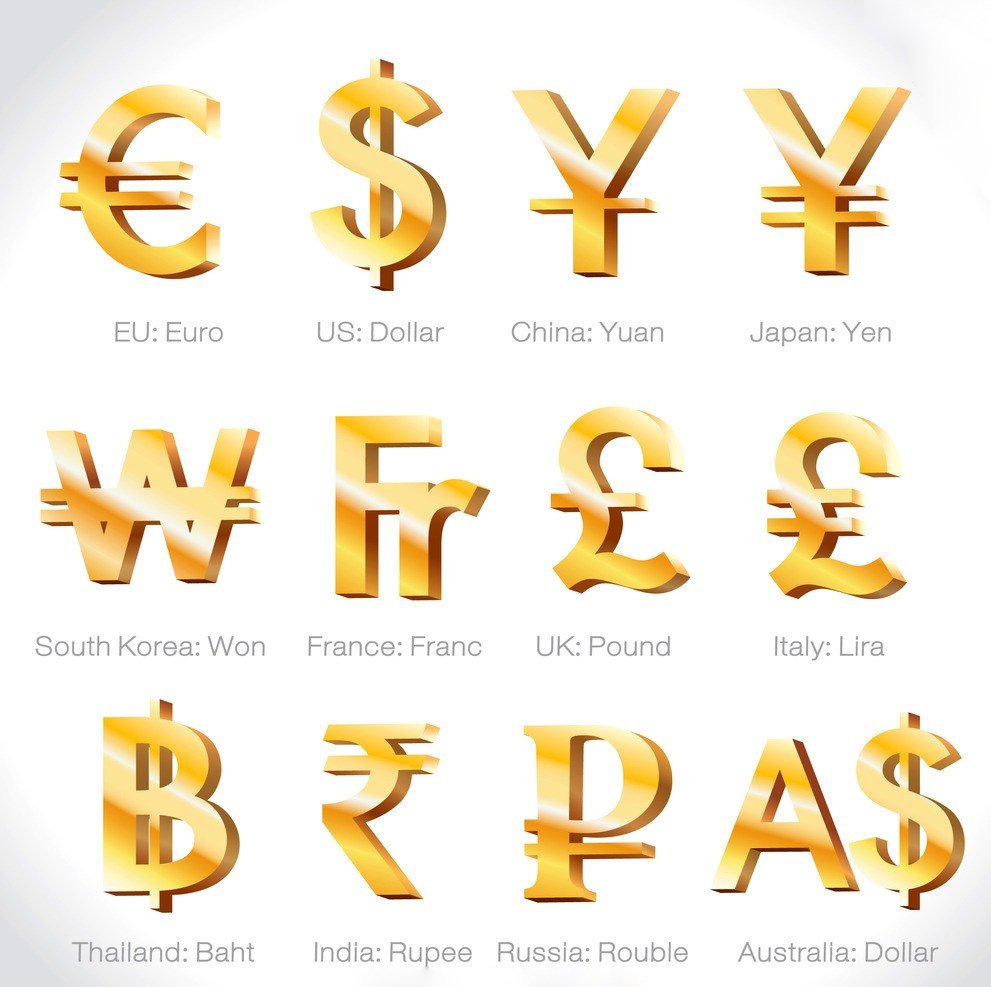 | | |
| --- | --- |
| Express | High |
| Airfreight | High |
| Rail freight | Medium |
| Sea freight | Low |
Shipping costs change frequently due to factors such as:
Capacity
Demand
Fuel prices
The state of China and Spain's economies
Seasonality
Busy times for Chinese exports are January (Chinese New Year) and the third quarter of the year (July-September). The latter is due to increased demand in anticipation of end-of-the-year holidays.
Keep in mind that quotes for FCL shipping are usually stable for up to 2 weeks, while LCL rates last up to a month. This is why it's so important to 1) obtain a quote specific to each shipment, and 2) act quickly to place your shipment order after receiving a quote.
Time for Shipping from China to Spain:
| | |
| --- | --- |
| Express | 2-3 business days, or 3-6 calendar days |
| Airfreight | 8 days |
| Rail freight | 28-35 days |
| Sea freight | 20-50 days |
How do I know what method is right for me?
This is just a summary to give you an idea of shipment methods. The only way to know what shipping method is the best choice for your specific needs, at the specific time of shipment, is to contact an experienced freight forwarder who can listen to your situation, provide cost estimates, and recommend the option that best fits your needs.
At this point, it's probably abundantly clear that this process is complicated and involves a lot of factors. That's why it's so important to get a quote that's specific to you.
DFH Global Logistics has over 10 years of experience handling international shipment logistics, which means they have the know-how and ability to make sure each shipment reaches its destination safely and without complications. If you're looking for a freight forwarder to coordinate your shipments from China to Spain, contact us for a quote today.
What documents should I prepare if I need for shipping from China to Spain?
Single Administrative Document. This is the declaration document that you write to customs.
Bill of lading, also known as an air waybill, sea waybill, or courier waybill. This is required for every shipment and serves as a contract between you and the carrier.
Entry summary declaration
Certificates of Origin
CMR
Packing list
CIM consignment note
Certificate of shipment
Invoice
Not all of these are necessary in every case, and document requirements vary based on the shipping method. Staying well-informed about current regulations and consulting with your freight forwarder will help ensure you always have the proper documentation prepared for your shipment.
If you're not sure what documents you need or feel lost when preparing your documents, contact us. We offer help preparing commercial invoices as well as import and export customs clearances for each shipment.
What does DFH Logistics Do Differently to Make My Shipments Simple and Easy?
We offer the following complimentary services for your convenience:
24/7 customer service.
Pickup from supplier factories.
If you have multiple suppliers, we'll pick up from each of their warehouses and package your goods together to save you shipping costs.
After picking up your goods from your suppliers' warehouses, we'll check all your product for quality before we send them out.
We take photos of merchandise after pickup upon request.
If your goods aren't ready to send to their destination, we offer complimentary warehousing until they're ready to go.
Free repackaging service for goods from suppliers so you know your merchandise is always properly packed for safe, damage-free transit.
We have offices in Shenzhen, Guangzhou, Shanghai, and Zhejiang. No matter where your suppliers are located, we can pick up your goods from anywhere in mainland China within 3 hours of your pickup authorization.
Whatever the request, no matter how unorthodox the shipment, we'll do whatever it takes to fit your needs.
Whatever you want to move, wherever your inventory needs to go, we can meet the challenge!
Contact us so we can get started on your quote today.
Shipping From China to Spain – Frequently Asked Questions:
What import taxes will I have to pay at Spanish customs?
Spanish customs applies a value-added tax of between 10% and 21% of the value of your merchandise, depending on what items you're importing. You may also need to pay customs and excise duties, as well as other fees. The good news is that Spain also allows imports of some items duty-free. This includes items such as laptops, mobile phones, digital cameras, and game consoles.
It's vital to stay well-informed about current Spanish import fees and to disclose all the contents of your shipments to your freight forwarder so they can provide you with an accurate estimate.
What's the cheapest way to ship from China to Spain?
Sea freight is the cheapest option for shipping from China to Spain. However, prices vary often based on several factors. Remember that prices for FCL and LCL are different, and which one is most economical for your situation will depend on the particularities of a specific shipment.
How can I make sure my goods arrive safely?
While we take all possible precautions, we encourage every customer to purchase insurance so your shipments are covered in case of damage or loss during transit. We're happy to help you choose the right insurance for you. We can even walk you through the process.
When will my payment be due?
Payment is due before goods ship. If you're choosing to have us pick up your items at your supplier factory, payment is due after item pickup.
Which payment methods do you accept?
T/T transfer
PayPal
Western Union
Cash in RMB (Chinese currency)
Conclusion,
If you want to import from China to Spain, and still have other questions, then go ahead to send online messages to me now. Let me guide you step by step today. It will be our pleasure to supporting you and your precious company. Or you can also Email directly to info@dfhfreight.com for any question about importing from China to Spain.
Contact DFH Global Logistics for Best Rate
Your Best Freight Forwarder Partner in China
All the countries in the world are interlinked with each other via trade and business needs. Every country needs another to fulfill one or the other need. Looking for trade partners nearby or in the same region helps both the countries. It cuts the transit time and transportation costs. China and the Philippines are two such countries.
1. Cargo shipping from China to the Philippines
2. Shipping rates from China to the Philippines
3. DFH Global Logistics: Your best freight forwarder from China to the Philippines
4. Importing from China to the Philippines
5. How to import from China to the Philippines?
6. How to calculate import tax and duties in the Philippines?
7. Classification of shipments
8. Sea freight from China to the Philippines
9. Airfreight from China to the Philippines
10. Ways of shipping from China
11. FAQS
They are both from the same region and complement each other's economic needs for their mutual benefits. In this article, we will take a detailed look at the procedure of importing goods from China to the Philippines.
 

Cargo shipping from China to the Philippines
You can ship cargo from China to the Philippines in the following two ways;
Both countries are well connected via air and sea routes. Regular air and sea traffic are going on between the two catering to both passenger and cargo load. It is all set to grow further as China consolidates its position as a manufacturing hub of the world and the Philippines continues to grow with a rising urban middle class. We will discuss both these aspects of transportation in detail later in this article.
 

Shipping rates from China to the Philippines
The shipping rates from China to the Philippines depend on the route you opt to take and the bulk of your shipment. If you have a lot of containers you can get very cheap rates too. Thanks to the bevy of forwarders serving both the countries and preferential trade terms you can even get zero shipping charges. We are talking specifically ocean freight charges here. You will however have to pay the local destination charges.
The air freight charges depend on the volume and weight of the cargo.
Shipping time from China to the Philippines:
The shipping time (by sea) from China to the Philippines takes around 7-13 days. It all depends on the place of departure and the destination.
The air freight transit time is around 2-3 days. We will discuss all these in detail later in this article.
Choose shipping agent from China to the Philippines
To move your goods from China to the Philippines you will have to hire the services of a shipping and forwarding agent. There are hundreds of companies providing this service. This is a very competitive area where the customer is the king. He gets to choose the best company with the terms and conditions that best suit him. With the ever-expanding trade between the two countries, this business is set to grow further with more and more companies jumping in the fray.
 

DFH Global Logistics: Your best freight forwarder from China to the Philippines
DFH Global Logistics is a well-reputed and successful freight forwarder and shipping agent having operations all over the world. We will take care of your shipment in the most professional and consummate way. Our team of dedicated professionals will rush to serve you in the best way possible. Our rates are most competitive and we provide value for money. We know our job very well. We have a presence in all the major countries of the world. We are uniquely positioned to provide excellent logistical support to your consignment right until its final destination. We provide the following services to our valuable clients;
Pick up & delivery:
We will pick the cargo from your given factory or warehouse. Our appointed forwarder will go to that address and will pick the goods for you. We can pick from anywhere in China. Our network of agents covers the entire country. We will then deliver the goods to the nearest port or the one appointed by you for the onward shipment of goods to the Philippines.
Customs clearance:
We can also clear the goods from the Chinese customs upon the payment of a small fee. We will get the goods examined by the customs and get the necessary documentation and NOC for exporting the goods from China to the Philippines.
Warehousing and distribution:
This is a very useful service where we provide storage facilities to our customers. Suppose you have placed orders with more than one factory or supplier. We will pick the goods from each supplier as and when they are ready and keep it in our warehouse. We will proceed with delivering your order when all your cargoes have arrived in our warehouse and then we will move the consignment.
Cargo insurance:
To safeguard your cargo against theft, loss, and other such mishaps it is better to insure it. Upon the payment of a small insurance premium, your cargo will be safe and secure.
Loading supervision:
Due to the mishandling and negligence of the port staff goods get broken. We will make sure that your goods remain in good condition and there are minimal damages on account of mishandling. We will treat your goods with the utmost care and attention.
 

Importing from China to the Philippines
China and the Philippines are very important trading partners. China has exported goods valuing between US$32-35 billion between 2018-2019. Philippines has also exported goods to China between US$13-14 billion in this period. The balance is tilted heavily in favor of China. China is now manufacturing everything and there is no shortage of buyers for its products. Let's see what are the popular Chinese exports to the Philippines.
Popular products being imported from China to the Philippines:
The popular items of import from China to the Philippines are;
Electronics and electrical equipment
Machinery, boilers, nuclear reactors
Iron & steel
Different products made of iron or steel
Plastics
Mineral fuels, oil and distillation products
Furniture
Prefabricated buildings
Lighting signs
Ceramic products
Organic products
Motor vehicles
Restrictions when importing to the Philippines:
Like any other country, the Philippines also imposes restrictions on imports. There are certain items that you cannot import to the country or if you want to you have to obtain permission from the relevant authorities beforehand. Some of these items are;
Explosives like dynamite, ammunition, gunpowder.
Firearms, weapons of war, and their parts.
Obscene or immoral material in written, printed, engraved, published, cinematographic or negative form, etc.
Articles, instruments, and drugs, etc. intended to be used in unlawful abortion or any printed matter which provides information on the same.
Items used in gambling like roulette wheels, loaded dice, marked cards, etc. are prohibited for import.
Lottery and sweepstake tickets unless approved by the Philippines government.
Items made of gold, silver, or other precious metal or their alloys which do not mention the fineness of the material.
Adulterated or misbranded food articles or adulterated or misbranded drugs.
Narcotics like heroin, opium, marijuana, or synthetic drugs or derivatives of such substances.
Opium pipes and their parts.
Used clothing and rags.
Toy guns
Hazardous and toxic goods
Any written or printed matter that incites rebel against the Philippines government
Infringing goods defined under the Intellectual property code and other related laws
Any other goods whose importation has been prohibited and restricted by the government.
How to import from China to the Philippines?
We will now look at the import procedure from China to the Philippines.
Registration:
The first and foremost is that you have to register yourself as a lawful importer with the concerned government agencies and departments. The Bureau of internal revenue will issue you an Import Clearance Certificate after due process. The second step is registering your business with the Bureau of Customs, there you will open an account in the Client Profile Registration System. The Import Clearance Certificate has a life of three years while the Client Profile Registration with the customs needs to be renewed every year. The renewal takes a maximum of 15 working days and a fee of around US$20 or P1000.
Process of import from China to the Philippines:
Find the right supplier: The process of import starts from finding the supplier that has the product you want at the quality and price you desire. You can find one online or you can visit China and find the factory you want. There are trade shows taking place every now and then in China. Visit the one that represents your industry and search the right supplier from there.
Negotiate: Once you have found the right supplier now you start dealing with him regarding the order. You have to negotiate with him on the quality of the product, price, payment terms, time of delivery, etc. Everything should be clear at this stage before you go on to the next one.
Order: Once all the terms and conditions have been agreed upon between you and the supplier you formally place the order. It is usually confirmed upon paying 30% of the order value, or as has been agreed upon between the buyer and the seller. You can pay the advance via TT, L/C, bank transfer, pay-pal, etc. It depends on the amount and the convenience of both parties.
Logistics: As the order nears completion, you now have to arrange a forwarding company that will move your cargo to your country. You get quotes from them and select the one that gives you the most favorable terms and rates.
Balance payment & shipment: After the order is finished, you ask your appointed forwarder to contact your supplier and pick your shipment from there factory or warehouse. You make the balance payment to the supplier and the order is picked and moved from China to the Philippines. The forwarder or the supplier will deal with the Chinese customs as it has been agreed between the two and then the goods are loaded on the ship and leave for the Philippines.
This is how the import process works.
Documents:
The importers must present a set of following documents to the customs when the goods arrive in the country;
Bill of lading in case of sea shipment or airway bill in case of shipment by air
Commercial invoice
Packing list
Import license
Certificate of the country of origin
Declaration of import for customs
Other documents:
A separate Certificate of Product Registration issued by the Philippines' Food and Drug Administration is required for stuff like plants, medicine, chemicals, foodstuff, and animals.
 

How to calculate import tax and duties in the Philippines?
The Philippines adheres to the Standard International Trade Classification (STIC) system of the United Nations.
Import tariffs can vary from 0-6
To protect the local industry, import duty is charged high at certain items.
A value-added tax or VAT is charged at 12% on imported items.
For goods other than agricultural, the average import tariff is 6.7%.
Goods valuing less than or equal to US$200 has no duty or taxes.
All the tariff-related information on imported items is available online at the Philippines tariff commission's web portal.
Philippines Customs Regulations:
First of all, you need to be a registered and accredited importer with the Bureau of Customs (BoC). You can access the BoC's electronic system and submit your entry for customs clearance and then gauge its movement and progress. Although, you will still be required to submit hard copies of all the import documents.
Documents:
All importers are required to present the following documents for clearance of their goods by the customs.
Commercial Invoice
Letter of Credit, or any other document giving proof of your payment. If there is no document and in fact no sale against export took place, then a commercial document that shows the value of the goods is required.
 Bill of Lading (for sea freight)
Airway bill (for air freight);
Packing List;
A duly notarized supplemental declaration on valuation (SDV)
Applicable special certificates required;
Additionally, the custom may ask for some additional documents for special import items
Import license or permit
An authority letter to release the imported goods
Copies of free trade agreements (FTAs) where applicable
Copy of an advance ruling by the competent and lawful authority, if the ruling was previously used in the declaration of goods
Survey reports at the ports of loading and discharge for bulk or break-bulk imports
Documents declaring exemption from taxes etc.
A tax credit certificate (TCC), or tax debit memos (TBM).
Classification of shipments
For their clearance the Philippines customs divides the shipments under the following three categories;
Low-risk shipments
Moderate-risk shipments
High-risk shipments
Low-risk shipments: They require no physical or documentary inspection and are passed through a customs channel called "green lane".
Moderate-risk shipments: A moderate-risk shipment requires documentary review and is passed through the customs channel called "yellow lane".
High-risk shipments: They require both physical and documentary inspections and are passed through what is called "red lane".
If a shipment requires post-clearance inspection and audit it passes through the "blue lane".
Shipping time from China to the Philippines:
The transit time usually ranges from 7-13 days depending on where the port of departure is to the port of discharge. It also depends on the peak trading season, rush and availability of vessels, and favorable or unfavorable weather. We can summarize the transit time by the sea in the form of the following table;
| | | | | |
| --- | --- | --- | --- | --- |
| | Manila | Cebu | Batangas | Davao |
| Hong Kong/Shenzhen | 9 days | 10 days | 9 days | 11 days |
| Shanghai | 10 days | 11 days | 10 days | 12 days |
| Ningbo | 10 days | 11 days | 10 days | 12 days |
| Xiamen | 9 days | 10 days | 9 days | 11 days |
| Qingdao | 11 days | 12 days | 11 days | 13 days |
| Dalian | 7 days | 8 days | 7 days | 9 days |
| Tianjin | 12 days | 13 days | 12 days | 14 days |
Sea freight from China to the Philippines
Sea freight depends on the size of your shipment, trading season, and the speed of the shipping vessel. China shares maritime borders with the Philippines. The rate can be US$50 per shipment to absolutely nothing. You will be charged the destination charges when the goods reach the Philippines.
Main seaports in China:
China has many seaports and the government keeps upgrading them to cater to the ever-growing business needs. Some of the famous seaports of China ae the following;
Hong Kong:
Hong Kong is one of the world's busiest and at the same time very efficient seaport. It offers 400 container services in a week to more than 500 destinations around the world. The port handles around 90% of Hong Kong's total cargo throughput
Shanghai:
Shanghai is the gateway to China. It is a seaport of choice for all the exporters and importers of China. No wonder it is the largest container port in the world. It has both shallow and deep-water zones. It is open throughout the year and handles its operations efficiently. Cargo meant for the Philippines also mostly uses this port.
Shenzhen:
Shenzhen was once a sleepy little fishing town, well not anymore. Today it is a bustling port city and its seaport is among the top 5 busiest seaports of the world. Ships move to every direction in the world from Shenzhen. As a matter of fact, 150 major shipping routes originate or end in Shenzhen. That vouches for its significance and strategic position.
Xiamen:
The port of Xiamen is an important deep-water port. It handles traffic along the mainland coast and adjacent to the south from the Fujian province. It also has an economic zone which is one of the country's first economic zones. It is the 8th busiest container port in China. Its location makes it an ideal stopover point for ships traveling to and from Taiwan, Hong Kong, and other southeast Asian countries.
Ningbo-Zhoushan:
Ningbo is situated in Zhejiang province and Zhejiang province is bordered by Jiangsu province. Both are industrial provinces and this port is ideally located to serve both of them. It is a big and busy port, in fact, it is the third busiest port of China and the fourth busiest in the world. It can accommodate large vessels and efficiently oversee their operations.
Zhuhai:
It is an emerging seaport in China and already has 130 berth spaces. It is located in the south of the country and serves the cargo coming in and going out from the southern regions of the country.
Qingdao:
The port of Qingdao is a world-class port having all the facilities of a modern seaport that includes loading/unloading, storage, and logistics for containers. It is an important hub of international transportation and trade along China's Pacific coastline and within the Yellow River region. It is connected to 450 ports around the globe.
Guangzhou:
The port of Guangzhou is South China's biggest port. It annually handles millions of tons of cargo from around the world. The Chinese government intends to make it an international container port hub. It has all the modern amenities needed for a successful seaport.
Tianjin:
The port of Tianjin is another important part of China. It is like a maritime gateway to the capital Beijing as it is located 170 kilometers southwest of Beijing. It is a big port with the ability and capacity to handle container cargo, vehicles, general cargo and liquid, and dry bulk.
Main seaports in the Philippines:
Now we shift our focus to some of the major seaports of the Philippines.
Manila:
The port of Manila is the busiest port of the Philippines. It is the gateway to the country with the rest of the world. Most of the international cargo and coming in and going out of the country uses this port. It is equipped with all the modern facilities and is poised to expand and grow further.
Cebu:
Cebu is an important seaport of the Philippines with connectivity with the rest of the world. Cebu city is also easily well connected with the rest of the world. Cebu is a large port with cargo handling, storage, and logistics services.
Iloilo:
The port of Iloilo is located in the center of the country. It is thus ideally positioned to be an important center of trade and commerce. It has already become a major seaport of the Philippines. It annually welcomes thousands of domestic and foreign ships and handles millions of tons of cargo.
Subic:
The port of Subic occupies an important position in Asia's sea routes. It is a good alternative to the always busy Manila port. It is a free port with no local or national taxes. It enjoys a natural deep-water harbor that makes it attractive for shipping activities.
Batangas:
The port of Batangas is another important seaport of the Philippines. It has been upgraded and rehabilitated by the government in the early 2000s to provide another port to handle the load of the country's international trade. It has been operating ever since with ever-increasing oceanic traffic vouching for its utility.
 

Airfreight from China to the Philippines
Airfreight from China to the Philippines depends on the weight and volume of the cargo. It is an expensive mode of transportation; you should opt for it only if you are in a hurry to receive your goods. If you are goods are less than 2 CBM in volume and 200 kg in weight, then going for air transport would be a viable option.
Transit time from China to the Philippines:
Transit time from any Chinese city to any city in the Philippines is 2-3 days.
Main airports in China:
We will now look at some of the major airports in China;
Shanghai:
Shanghai is the business and financial hub of China. It is a megacity with two modern airports. Pudong airport was constructed later to cater to the city's growing air travel needs. The airport has a modern infrastructure and is one of the busiest in the world. It is connected directly to the Philippines and several Chinese carriers fly to and fro these two countries.
Beijing:
Beijing airport was given a major facelift that included a new terminal and runway when the Olympics were held there. It is again a very busy airport that is connected to major international destinations. The Philippines is no exception as there are flights to major Philippines cities from there.
Chengdu:
Chengdu is fast emerging as an aviation hub in China. Its airport is now the fifth busiest in China. The airport is well-equipped to handle the air traffic and is linked to the Philippines.
Qingdao:
Qingdao is situated in Shandong province. It is an important air transit center in China. It currently serves 23 international destinations and the number is likely to grow in the future. The airport has two terminal building and there are talks of expanding it further.
Guangzhou:
Guangzhou is an important trade and business city in the south of the country. It is the capital of Guangdong province as well. Guangzhou has a big and busy airport and it has direct links with all the major cities of the world. The city hosts a mega trade show twice a year that sees the whole of China's industry converge there.
Shenzhen:
Shenzhen airport is serving Guangdong province and is the fifth largest airport in China. It serves 150 domestic and 21 international routes. It has a fairly modern infrastructure and is handling cargo and passenger load very well.
Xiamen:
Xiamen is connected with 71 domestic and 12 international cities. It has direct linkages with the Philippines cutting the travel cost between the two countries.
Hong Kong:
Hong Kong is a major aviation hub. It is well connected with the rest of the world. It has a large and modern airport capable enough to handle large volumes of cargo and passengers. Hong Kong is served by all the major international airlines.
Main airports in the Philippines:
The Philippines has its share of well-equipped, modern, international airports. Let's take a look at some of them.
Ninoy Aquino International airport:
It is the new name of the Manila International airport, although few call it by its new name. It is the country's busiest airport with ongoing flight operations for both passenger and cargo flights. It is the hub for the Philippines' import and export cargo handling, processing, and storage facilities and it does an effective job of doing it.
Clark International airport:
Clark international airport is located in the Clark Freeport Zone in the province of Pampanga. The airport has been built on an old US air force base which was abandoned following a volcanic eruption nearby. Since then, the airport has seen constant up-gradation and modernization. Its 2025 master plan envisages it to be a major Asian airport with an annual 110 million passengers handling capacity and 4 runways.
Laoag International airport:
It is the main airport for Laoag City, Ilocos Norte. It is located at the northernmost tip of the Philippines and is the only airport in the northern province. It is popular among tourists, especially from China.
Kalibo international airport:
Kalibo international airport is located in Aklan province and caters to the needs of that province and adjoining areas. It is one of the busiest airports for the western part of the country. It has been expanded and upgraded to meet growing air traffic.
Iloilo airport:
Iloilo airport started operations in 2007 after the old airport was replaced by a leisure park and residential complex. Iloilo serves the western and Panay island region. It is among the 5 busiest airports in the Philippines. It is also one of the country's best having direct flights to Hong Kong and Singapore.
Mactan-Cebu International airport:
It is the second busiest airport in the Philippines after the capital of Manila's airport. It was upgraded and a new terminal was opened in July 2019. The new terminal enhanced the passenger handling capacity to 12.5 million annually. The airport is well connected with major regional and international destinations. It has all the modern infrastructure to handle passenger and cargo traffic.
Shipping from China to the Philippines tax
Due to the signing of FTA agreements between both countries, most of the items being imported from China are subject to 0% duties. A 12% VAT may be added on the goods value and/or any other destination charges.
 

Ways of shipping from China
FedEx shipping from China to the Philippines:
FedEx is a major international courier company. It serves the length and breadth of both countries. The delivery time is 2-3 days like most courier companies. The rates are higher than usual air freight but the goods will reach safer and faster. The courier will take care of all the documentation and custom clearance processes. If you want something quick and the package weighs less than 200 kg or 1 CBM then you may opt for this option.
DHL shipping from China to the Philippines:
DHL is arguably the most popular company for distributing your parcels and packages around the world. It can deliver anything from anywhere within 3-5 business days. It is a fairly reputed and reliable company. Its rates are also among the highest.
UPS shipping from China to the Philippines:
UPS is another American package delivery service company. It also effectively covers the entire world, where it is not present it has partnered with local or other courier companies to deliver to the customers. Both China and the Philippines have UPS operating in their respective countries.
TNT shipping from China to the Philippines:
TNT also operates in both these countries with almost the same terms and conditions and level of service. You can select any courier service you like. Their charges and delivery time are almost the same. They compete with each other in terms of quality of service and customer satisfaction.
EMS shipping from China to the Philippines:
EMS is a state-owned courier delivery service. Its rates are cheaper than all the above companies. But its transit time is longer too. If you do not want a quick delivery you can try it. The package would take longer than other courier companies but faster than regular or registered mail.
Standard express from China to the Philippines:
It is a good and economical dispatch service specially meant for countries surrounding the mainland China. It promises fast and timely delivery with a guarantee. You can also use it for door-to-door dispatch of your parcel from China to the Philippines.
Alibaba shipping to the Philippines:
Alibaba has established itself as a number source of finding quality Chinese manufacturers and suppliers. You can ask your factory to send the goods to your appointed forwarder's warehouse who will arrange shipment for you. For this, you need a reliable forwarder like DFH Logistics.
Door to door shipping from China to the Philippines:
Door to door shipping means your consignment will be picked from your appointed factory or warehouse's address and will be delivered at your given address. The forwarder will arrange shipment, customs clearance, and everything in between. It is a good way to procure your shipment as you will not have to deal with a lot of companies in different steps of the import process. We at DFH Logistics will provide you this valuable service at a very affordable price.
FCL shipping from China to the Philippines:
FCL stands for a full container load. A container could be of 20 or 40 feet in length. You book a full container when your cargo has volume or weight or both to fill a container. A 20' container can hold approximately 28 tons and 40 feet has a capacity of 30 tons. The shipping company will charge you a flat rate for container fee. Your booked container will only hold your cargo. It will be opened only once it reaches its destination. There won't be any stuffing or de-stuffing done in your container. For fragile, heavy, or goods with a large volume, a container is usually preferred.
LCL shipping from China to the Philippines:
LCL stands for less container load. LCL comes into the picture when your cargo is not large enough to fill a container on its own. It has to share space in the container with other cargos. When booking an LCL shipment the shipping company will charge you on the basis of weight or size (CBM).  Sometimes LCL shipment gets expensive because of the overhead costs that are difficult to absorb. The goods too are more likely to get damaged or mishandled in an LCL shipment than an FCL one. LCL shipment can be carried out in the following ways;
Door-to-door
Port-to-port
Door-to-port
At DFH Logistics, we take care of both the LCL and FCL shipments. We charge very nominal rates for both these services. Our cut-off time is the shortest and transit time is also chosen to keep in view the expediencies of international trade.
Shipping companies from China to the Philippines:
There are a lot of shipping lines plying between China and the Philippines. Some of the more popular ones are;
COSCO shipping line
Sino trans
China Shipping Development
China Shipping Group
China Shipping Container Lines
China International Marine Containers
China Merchants Energy Co.,
MSC
Yang Ming Marine Transport Corp.
Zim
Freight Forwarders from China to the Philippines:
Likewise, hundreds of freight forwards will offer you their services in both these countries. The field is highly competitive with companies vying for business and customers. The key is to ensure maximum customer satisfaction along with the minimum best possible price.
 

FAQs

Q: How many days it will take for my shipment to reach from China to the Philippines.
A: You can receive your shipment anywhere from China to anywhere in the Philippines in 14 days.
Q: What is the cheapest shipping from China to the Philippines?
A: It depends on your negotiating skills, time, and volume of the shipment.
Q: How long does EMS take to reach from China to the Philippines?
A: It will take between 5-10 days.
Q: How to order from Alibaba to the Philippines?
A: You will need the services of a good forwarder and then you can do this.
Contact DFH Global Logistics for Best Rate
The Best Freight Forwarder in China