A Comprehensive guide shipping from China to United Arab Emirates
This guide equips you with all the information you need while shipping goods from China to United Arab Emirates
Contact DFH Global Logistics for Best Rate
The Best Freight Forwarder in China
Freight transit from China to United Arab Emirates ( A comprehensive guide)
Imports to United Arab Emirates from China are a multi-billion dollar industry. In every year people purchase thousands of products from China. In this guide, we'll go over everything you need to know to get started.
DFH Logistics is large enough to handle any shipping job but small enough to care about your needs. Our goal is to tailor shipping solutions for all kinds of clients. Whether it's express freight, railway freight, or air freight from China. No matter how large your shipment is, we can help to handle, no matter how small your shipment is, we can help to arrange. We are working 24/7 for your shipments. We're here to help you get started today.
Contact us for a freight quote so we can get you in business!
How to Get Started Shipping from China to United Arab Emirates?
8 Steps for Importing from China
What items are mostly imported to United Arab Emirates?
Packing Guideline for shipping from China to United Arab Emirates
Shipping Methods from China to United Arab Emirates
Special shipping service from us
Shipping Cost from China to United Arab Emirates
Shipping Time from China to United Arab Emirates
How to find the cheapest way to ship?
Which shipping Method is Right for Me?
Essential documents for Shipping from China to United Arab Emirates
Why Choose DFH as Your Freight Forwarder?
How to get started for shipping from China to United Arab Emirates:
Handling international shipments is a complicated process. It involves coordinating not only the actual shipments but getting the items through Chinese and UAE customs while making sure your company follows all regulations and doesn't violate any restrictions. This takes background knowledge, experience, and the ability to stay informed about changes in the industry. That's why choosing the right freight forwarder for your company is essential. Before you're ready to export goods from China to United Arab Emirates, it's important to factor in the following:
Both countries' customs regulations
Each country's Import and export policies and restrictions
Shipping documents
Suitable modes of transportation for the goods being shipped
The appropriate shipping routes used by the chosen mode of transportation
Finding a China-based carrier with good rates and that can effectively handle your shipping project will ensure your needs are met, both with regards to maximizing your company's profit and maintaining the integrity of your inventory. Even though you won't be handling this process yourself, it's important to know a little about how the process works so you can work through logistics and potential pitfalls with your forwarder.
8 Steps for Importing from China
Step 1: Check trade laws in China and United Arab Emirates
Make sure you're aware of current regulations and restrictions when exporting from China and importing to United Arab Emirates. Both countries have different policies which can change often, so it's important to stay informed. This is also the time in the process to find out what documents you'll need to have ready for your goods to pass smoothly through customs.
Step 2: Decide what to import
You probably already have an idea of what merchandise your company is well-equipped to offer. From a business standpoint, it's vital to make sure there will be a demand for your products in United Arab Emirates. Check what items currently sell well there. Research levels of demand for products so you know how much you should import and roughly how much it will cost you to produce, market, and deliver those goods to your customers. This is a business venture, after all – you want to make sure at the end of the day, you're still able to turn a profit after factoring in expenses.
Step 3: Choose a shipping method
Before shipping your products you have to choose a shipping method. Shipping method depends on your types of merchandise. If you don't know which shipping method is perfect for you then we will give you a good suggestions. Shipping methods vary depending on the weight and quantity of the products.
Step 4: Find a supplier
After you've decided what you want to offer your customers, an internet search can put you in touch with Chinese suppliers looking to sell just that. By developing a mutually-beneficial relationship with your suppliers, you can provide quality goods for your customers while creating beneficial business for yourself and your supplier.
Where can I find China Suppliers?
As we know, a good supplier is equal to a good client, so it is very important to find the right China supplier before we do business. Here are some methods for your search for the right suppliers from China as your business partners.
A famous business-to-business website from China is a good place for you to choose suppliers.
Famous business to clients' website from China is the second place for you to choose China suppliers.
Visiting different kinds of Chinese business fairs is a good method for getting in contact with suppliers directly.
Your freight forwarder can help recommend good suppliers for you, as they are Chinese. As a high-quality freight forwarder, they should have many different cooperating suppliers already. For example, if you choose DFH as your freight forwarder, we can help you as much as we can to get high-quality china manufactures.
A Chinese sourcing company can help you to buy any goods directly from the suppliers if you don't want to look for suppliers yourself. There are so many Chinese sourcing companies that do this job very well. It may be a better choice than buying directly from China. Click here to check the top 50 China Sourcing companies.
You can search for suppliers directly on Google. You'll find a wide variety of reliable Chinese suppliers for you to choose from.
If you find yourself struggling with price negotiations with your new-found supplier, contact us. We can talk you through the process and help you get the best price for your merchandise. It's just one more way DFH Logistics is here for you from beginning to end.
Step 5: Estimate your tax liability for importing goods from China to United Arab Emirates
UAE customs will apply a 5% value-added tax on their import. Other taxes and fees may apply depending on the type of items you're shipping. It's vital to stay well-informed about Chinese and UAE trade regulations so you know ahead of time what fees and taxes you should expect to pay. This will prevent unhappy and expensive surprises down the road. It will also help prevent you from running into unforeseen problems at UAE customs.
If you want to import from China but are unable to pay taxes, DFH Logistics can help you solve this problem. Our door-to-door shipping services include customs clearance and taxes in our price quotes. And no matter what shipping method you choose, we can help you navigate tax information.
Step 6: Define your shipment's Incoterms
If you've never shipped anything internationally before, you might not be familiar with the term "Incoterm." Incoterms are internationally-recognized rules and terms that distribute responsibilities and liabilities between buyers and sellers when importing and exporting goods. They address who's responsible for making payments on and monitoring shipments, obtaining insurance, preparing shipping and customs documents, and other shipping-related tasks. They're industry-standard, so they're important to be familiar with. Make sure you familiarize yourself with these and define your shipping's Incoterms before moving forward.
Step 7: Customs clearance from China to United Arab Emirates
Basically, one of the most necessary processes in customs that is done by the owner of the products or its legal representative is called clearance of goods. The terms customs, which is used for importing and exporting a goods during a customs. Stages of customs clearance are expressed in the below:
Entering information for the system
Printing and declaration
Assessing the goods
Obtaining the necessary permits
Paying the cost
Going to the warehousing
Exit of goods
Step 8: Hire a freight forwarder
As you can see, shipping items across the world is a complicated process that can get messy if you don't know what you're doing. That's why it's so important to hire a reliable and experienced freight forwarder. A good freight forwarder will handle the transportation of your inventory from the time it leaves your factory until it arrives at its final destination. This is the service DFH Global Logistics has years of experience handling. Don't hesitate; reach out today so we can get to work helping with your shipment.
United Arab Emirates already imports a variety of goods from around the world. Reviewing the current top imports is a great starting place when determining what your company can offer.
Machinery including computers
Electrical machinery, equipment
Mineral fuels including oil
Plastics, plastic articles
Iron, steel
Vehicles
Aircraft
Organic chemicals
Articles of iron or steel
Pharmaceuticals
Ships and boats
Knowing what already has an existing market and demand in United Arab Emirates can give you a good idea of what you might be suited to provide for your prospective customers.
If you're unsure where to start, check Alibaba.com. Alibaba is a Chinese business-to-business website that helps companies find merchandise to sell in other countries. Here's just a handful of the types of items you can find on Alibaba.com to import to United Arab Emirates:
Men's clothing
All-terrain vehicles (ATVs)
Cell phone cases
Professional gaming headsets
Baby food
Pre-packaged snack foods
Leather
Jewelery
Scarves and shawls
Wristwatches
Bus parts and accessories
Luggage and travel bags
Self-defense supplies
CCTV cameras
Water treatment supplies and appliances
Cables for electronics
Batteries
Musical instruments
Souvenirs
Fireproofing materials
Now is also the time to determine whether any items you're considering importing are prohibited or restricted by the UAE government. If they are, delve into the current regulations that apply to those specific items. The last thing you want is to realize your cargo isn't allowed into the country and you have to figure out what to do with a container-load of inventory.
Examples of prohibited and restricted items for import into United Arab Emirates:
Controlled/recreational drugs and all narcotic substances
Goods intended to be imported from boycotted countries
Goods from Israeli origin or bearing Israeli trademarks or logos
Crude ivory and rhinoceros horn products
Gambling tools and machineries
Radiation-polluted substances
Used, reconditioned and inlaid tires
Original engravings, prints, lithographs, sculpture and statues in any material
Three layers fishing nets
Items used in black magic, witchcraft or sorcery
Forged and duplicate currency
Cooked and home-made foods
Pirated content
Keep in mind that this list isn't exhaustive and can change often, so check current regulations every time you decide to ship a new type of item to United Arab Emirates.
Packing Guideline for shipping from China to United Arab Emirates
In today's world, goods are classified to different types. For example, in terms of nutrition, goods are divided into two categories of food and non-food, and according to a chemist, goods are divided into three categories of mineral, vegetable and artificial goods, or they can be grouped into two general groups of liquid and solid goods.
In Sea freight, because the problem is the movement of large quantities of goods based on weight and volume from one point to another, goods are classified according to the conditions and facilities required for long-term Sea freight. For Sea freight is economic and cost-effective, ships must store large quantities of one or more types of goods in one or more warehouses. Packaging guidelines for shipping from China to United Arab Emirates are as the following:
To ensure that old labels and markings are removed from packing, and they are fixed according to the waybill of the shipment.
The barcodes on the waybill are scanned at numerous points during your shipment's journey. Please ensure the barcode is flat and not covered by tape, shrink-wrap or strapping
Place the waybill on the top or side of your shipment and please ensure it does not overlap the corners or edges of boxes
Use adequate protective wrapping for fragile or delicate items and ensure they are packed as far away as possible from the corners of boxes
To prevent injury, please pay special attention to the packaging of sharp items. There should not be any possibility of the contents piercing the packaging.
Shipping Methods from China to United Arab Emirates:
We can provide cost estimates and explain the pros and cons of each shipping method in your specific situation. However, it's best to have some background knowledge of these methods beforehand as well.
The main options are express shipping by courier service, airfreight, and sea freight. In this section, we'll provide a quick overview of how each method works as well as their respective strengths and weaknesses.
Express Shipping freight From China to United Arab Emirates:
This is the fastest option to ship goods to United Arab Emirates. With Express shipping, your merchandise can reach its destination within 2-3 days. With Express shipping courier services see your packages from door-to-door – that is, from your supplier factory to the items' end destination.
A variety of well-known carriers offer these services, such as UPS, TNT, FedEx, and EMS. They all have good reputations for reliability, so you can rest easy knowing your items are quickly making their way to their destination. These carriers use a variety of methods (airfreight and sea freight which we'll go into in greater depth later) to provide a hands-off, worry-free service. They can pick up your inventory at your door (or factory) and see it to a designated address, whether that be the warehouse in United Arab Emirates or directly to your UAE customers.
Door-to-door express shipping handles items of all sizes and weights. Light items are generally air-freighted for speed and heavy items are sea-freighted, which involves a longer ship time. But since they come directly to your door, they are the most convenient option.
Upsides to express shipping: A fast, worry-free experience for you
Downsides to express shipping: More expensive than alternatives
Airfreight from China to United Arab Emirates:
The biggest advantage of airfreight is its speed. Items leaving China can arrive in United Arab Emirates within 5-8 days. This is optimal for high-value items since they spend less time in transit. However, there are a few trade-offs for that speed.
Airfreight is generally more expensive than sea. It's also better for small items because airlines have weight and volume restrictions. Airfreight also uses more fuel than alternatives, so if carbon footprint is a concern for you and your company ethic, you'll want to opt for sea freight.
Keep in mind that airfreight normally only involves delivering goods to an airport in United Arab Emirates, not to the inventory's ultimate destination. Additional transportation accommodations must be made to get your shipment to its final destination. The exception, of course, is if you've arranged for door-to-door transportation. As discussed above, door-to-door delivery allows arrangements to be made to transport the goods from the airport to their end destination, as well as clearance through United Arab Emirates customs.
What goods are usually sent by air from China to United Arab Emirates?
Air freight customers are merchants who often carry goods of low weight and size but high value. Or in any case, it needs to be in the destination in the shortest possible time according to the time conditions. Some of these importers are:
Importers of mobile phones, mobile parts and related accessories.
Importers of laptops, computer parts and related accessories.
Importers of flash memory, external hard drives and power banks.
Importers of medicines and medical supplies that must reach their destination as soon as possible.
Importers of petrochemical equipment and industrial instruments, who often import their goods as a project and must deliver the goods to their destination within a certain period of time.
Importers of perishable goods.
Importers of luxury car parts who import their goods to the destination according to the customer's order
Importers of electronic components.
Top International Freight Airlines from China to United Arab Emirates:
Federal Express
UPS
Qatar airways cargo
China Airlines
Asiana Airlines
All Nippon Airways
Top Chinese airports for exports to United Arab Emirates:
Beijing Capital International Airport
Chengdu Shuangliu International Airport
Shanghai Hongqiao International Airport
Shanghai Pudong International Airport
Xi'an Xianyang International Airport
Guangzhou Baiyun International Airport
Hong Kong International Airport
Kunming Changshui International Airport
Shenzhen Baoan International Airport
Hangzhou Xiaoshan International Airport
Abu Dhabi International Airport
Al Bateen Executive Airport
Al Ain International Airport
Al Dhafra Air Base
Futaysi Airport
Dubai World Central – Al Maktoum International Airport
Dubai International Airport
Das Island Airport
Arzanah Airport
Upsides to airfreight: Fast
Downsides to airfreight: Expensive, high carbon footprint, constraints on what type of items can be shipped via air
Sea Freight shipping service from China to United Arab Emirates:
Sea freight is the most common method of shipping items from China to United Arab Emirates, mainly because of its versatility and reliability. While airfreight have constraints on what items they can carry, practically everything can be shipped by sea, including very large and heavy items (like cars). The main downside to sea freight is its timeline. While other shipping methods deliver cargo in a matter of days, sea freight takes weeks. Items usually take between 20-25 days to reach their destination, depending on the type of freight and the specific ports of departure and arrival.
Sea freight operates under the same FCL and LCL container system as train railway freight. Consider container sizes when choosing shipment sizes and when obtaining a price estimate, since prices for FCL and LCL are different. We can help to make commercial invoice, customs clearance and buy insurance for your shipment.
Top Chinese seaports for exports to United Arab Emirates:
Shanghai
Shenzhen
Ningbo-Zhoushan
Guangzhou
Qingdao
Tianjin
Port Khalifa
Port Mina Zayed
 Port Jebel Ali
Musaffah Port
Port of Ras Al Khaimah
Port of Fujairah
Port Mina Al Hamriyah
Port Mina Rashid
Upsides to sea freight: Inexpensive, lower carbon footprint than airfreight, can handle all items, FCL and LCL system lets you adapt to your business's needs
Downsides to sea freight: Slow
What goods are usually sent by sea  from China to United Arab Emirates?
Sea freight is one of the most preferred way, that many people choose sea freight for shipping from China. One of the most important reason is that the cost of this way is very reasonable compared to other modes of transportation. Some conditions are specific for sea freight that they are as the following:
Goods are super large
Goods are very heavy
Goods are more than 200 kg
Goods are in bad shape
Special shipping service from us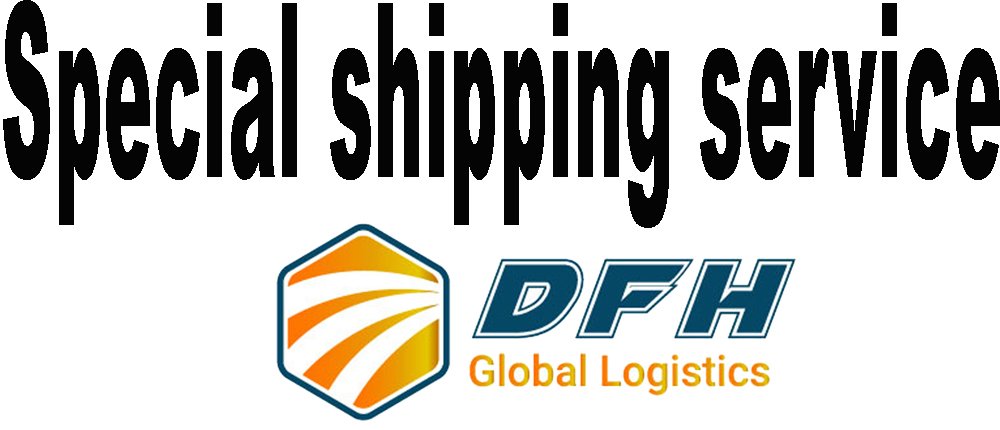 We are providing some special service for shipping your merchandise. Our port-to-port, door-to-port and, door-to-door service helps you to find best way of shipping. If you don't know about these services then we will help to learn.
Port-to-port
In ocean freight, port-to-port shipping involves the middle leg of the entire shipping process. Under this, the transportation of merchandise in shipping containers from the port of origin to the port of destination. It doesn't include pre-carriage and on- carriage transportation service. Given the volatile and precarious situation shipping lines are often faced with at sea, there lies a certain unpredictability in this portion of shipping process. This is largely why this trends to be the most expensive part of the shipping process.
Door-to-port
Door-to-port service in an efficient and cost-effective way of shipping goods internationally. This process beings when goods are picked up from your home, then you are responsible for the foreign customs formalities process and for arranging delivery of the goods to your final destination. We will notify you prior to cargo arrival to the port of destination and refer you to one of our customs brokers to help clear customs and process required paperwork.
Door- to-door shipping
Door-to-door shipping is a service where the freight forwarder guarantees that the goods will be picked up from and delivered to the destination decided by the customer.  We will pick up the shipping container from your warehouse and bring it to the port gate. No matter which type of delivery you chose, it is important to know what all of your options are before shipping. It is different from door-to-port or port-to-port because it begins and ends at specific address within cities covered by the freight forwarder.
What Is the Difference between Door to Door and Door to Port?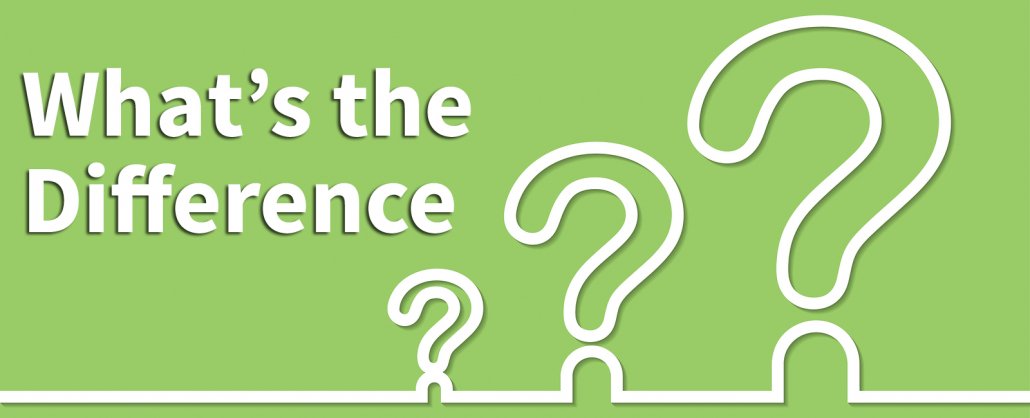 Door to port is collection from origin and delivery to destination port only where you will have to collect yourself; door to door is collection from origin and delivery to your address directly.
 Shipping Methods at a form:
Shipping Cost from China to United Arab Emirates:
Typically, you will hear that shipping by ocean is cheaper than shipping by air when shipping by road isn't an option. This is usually true, however, this is not necessarily in all instances. Airlines bill you by what is called a chargeable weight when utilising this as a shipping method. Chargeable weight is calculated from a combination of both the size and the weight of a shipment. As a shipment gets smaller, the increments between the prices is and sometimes air will even end up being cheaper than sea freight.
| | |
| --- | --- |
| Express | High |
| Air Freight | High |
| Sea Freight | Low |
 Benefits of ocean freight:
Suitable for a wide range of products
Large volume shipping
Most environmentally friendly within all modes of transport
Economical and cost effective.
Extensive worldwide coverage
Multiple carrier options
Sea shipping is different in that sea carriers charge per container rates for shipping in standard containers. While weight can factor into the price for sea freight, their charge tends to be primarily based on the size of a shipment. If you are shipping less than a container load, your price will likely be determined by cubic meter. With larger and heavier shipments, shipping by sea tends to be the more cost-effective route.
Benefits of air freight:
Quick transit
Reliable arrival and departures
Enhanced level of security for your cargo
How can be cost calculated?
The rates for shipping air freight or cargo in a container from China to Thailand are dependent on several factors. DFH freight forwarder will usually take the following aspect into consideration before shipping your merchandise:
Nature of goods
Chosen mode of transfer
Weight of cargo
Dimensions of cargo
Distance between origin and recipient
Types of service
Busy times for Chinese exports are January (Chinese New Year) and the third quarter of the year (July-September). The latter is due to increased demand in anticipation of end-of-the-year holidays.
Keep in mind that quotes for FCL shipping are usually stable for up to 2 weeks, while LCL rates last up to a month. This is why it's so important to 1) obtain a quote specific to each shipment, and 2) act quickly to place your shipment order after receiving a quote.
Shipping Time from China to United Arab Emirates:
| | |
| --- | --- |
| Express | 2-3 days |
| Air Freight | 5-8 days |
| Sea Freight | 20-25 days |
How to find the cheapest way to ship?
Minimizing cost is one of the areas you need to focus on when shipping. Remember, as an importer; you need to maximize your profits while reducing costs. One of the way you can do that it by finding the cheapest way. There are many ways you can cheaply ship your cargo from China to United Arab Emirates. Here are some of the ways you can safely find a cheap way to ship your cargo from China to United Arab Emirates.
Identify the product to import
You need to identify the product that you want to import from China to United Arab Emirates. Going to China with a clear head of what you are importing can help save your shipping cost. You won't have to choose what to import randomly. Also it will help you to identify the budget you are going to use.
Negotiation with different suppliers
For you to have an edge when it comes to importation, you have to engage the different suppliers available. This will help you find a favourable deal for your importation. Some of the areas that you can negotiate on include price, quantity to supply and even the production time.
Negotiate with several carriers
Ultimately, you will have to ship your cargo from China to United Arab Emirates. As such you need to look for a carrier that will ship your cargo at favourable rates. You can negotiate on the cost of shipping an even number of tips it makes to your destination.
Use your forwarder packaging material
One of the ways you may end up paying a higher price for your shipping is by using your packaging materials. Some of the materials might add weight to your cargo which will increase your shipping cost. Remember that weight is a crucial determinant when it comes to calculating your shipping cost. Minimize this by using the packaging materials provide by your forwarder which are typically the standard ones.
The season of shipping
You will pay higher if you chose to ship during the pack season. During such times, there are a lot of activities taking place with many importers importing which increases the pricing. Not only you will pay higher but you will also have limited space meaning that your cargo may be damage. Minimize this by shipping during low season when there are fewer activities. You will able to ship at a lower price at the same time have a lot of space for your shipment.
How do I know what method is right for me?
This is just a summary to give you an idea of shipment methods. The only way to know what shipping method is the best choice for your specific needs, at the specific time of shipment, is to contact an experienced freight forwarder who can listen to your situation, provide cost estimates, and recommend the option that best fits your needs. At this point, it's clear that this process is complicated and involves a lot of factors. That's why it's so important to get a quote that's specific to you.
DFH Global Logistics has over 10 years of experience handling international shipment logistics, which means we have the know-how and ability to make sure each shipment reaches its destination safely and without complications. We have office in ShenZhen, GuangZhou, ShangHai and ZheJiang. No matter where your suppliers located, we can pick up goods within China Mainland within 3hours after getting your pick up authorization.
If you're looking for a freight forwarder to coordinate your shipments from China to the United Arab Emirates, contact us for a free quote today.
Documents to prepare when shipping from China to United Arab Emirates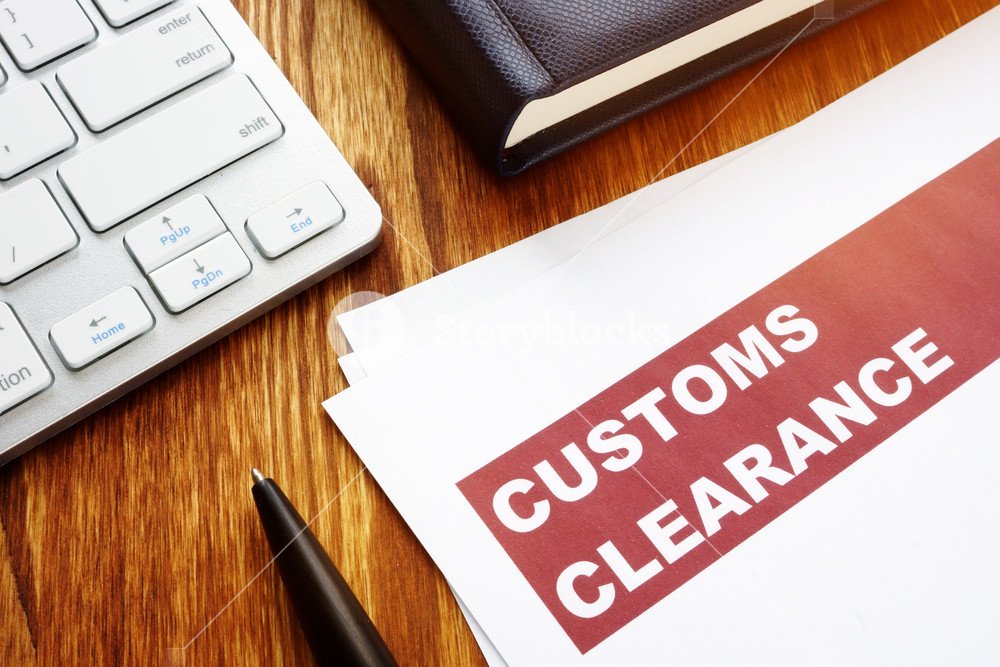 Bill of Lading (A sea bill of lading is a document issued by a shipping company or its representative in exchange for receiving goods for shipment. If the bill of lading has been given as a receipt for RECEIVED FOR SHIPMENT, it indicates the goods' receipt by the relevant shipping company, but it does not show the goods' definite shipment. The bill of lading is called ON BOARD. And the bill of lading, called "AIR WAYBILL or AIR CONSIGNMENT NOTE" or "AIR FREIGHT NOTE," is usually issued in 12 copies, 3 of which are commercially important and the rest copies are for the airline interior.)
Invoice (It is a document containing information about the goods or goods sold that the seller issues in the name of the buyer.)
Certificate of Origin (it is a document issued by the Chamber of Commerce of each country for export goods and issued for each export item. This document certifies the place (country) of manufacture of the goods, and it is part of the documents that the buyer needs to clear the goods through customs so that it will be sent to the buyer along with other documents in due time)
Packing List (the list of all items to be shipped)
Test or Inspection Certificate (it is issued by international investigation companies)
Insurance ( all items must be insured)
Not all of these are necessary in every case, and document requirements vary based on the shipping method. Staying well-informed about current regulations and consulting with your freight forwarder will help ensure you always have the proper documentation prepared for your shipment.
If you're not sure what documents you need or feel lost when preparing your documents, contact us. We offer help preparing commercial invoices as well as import and export customs clearances for each shipment.
Advantages of Choosing DFH Logistics as Your Freight Forwarder
Why choose DFH Global Logistics limited as your freight forwarder from China?
We offer the following complimentary services for your convenience:
Free charge to pick up goods from supplier factory.
Free charge for warehousing your cartons if goods not rush to send out to the destination.
Pick-up goods from different suppliers, and send out together to help save shipping cost.
Free charge in repacking cartons from suppliers.
Free charge to help take pictures of goods from suppliers.
Free charge to help checking goods package and appearance before sending out goods.
We can help to make commercial invoice if you don't have time to make CI.
We can help to do the export customs clearance for each of your shipment.
We can help to do the import customs clearance for each of your shipment.
We can help to buy insurance for your shipment
We can help to make certificate for your shipments
We can be reached 24/7
Shipment: Large enough to handle, small enough to care. Our goal is to tailor shipping solution for different kinds of clients
Whatever you want to move, where ever they need to go, we can meet the challenge.
We also can help you to negotiate price with your supplier if need our help.
We can help to check what on earth your China Supplier if needed.
If you want to buy from china, but don't know how to do, we can teach you step by step or introduce sourcing company products.
Our price is super reasonable.
We treat this job more important than ourselves.
We have office in ShenZhen, GuangZhou, ShangHai, ZheJiang. No matter where your suppliers located, we can pick up goods within China Mainland within 3hours after getting your pick up authorization.
We can make most suitable shipping offer for each of your shipment depends on our shipping experience and your shipping requirement. Matter how unorthodox the shipment, we'll do whatever it takes to fit your needs.
Shipping From China to United Arab Emirates– Frequently Asked Questions:
What import taxes will I have to pay for UAE customs?
United Arab Emirates customs apply a 5% value-added tax to nearly all imported items. You may also need to pay customs and excise duties, as well as other fees.
How can I reduce the cost of shipping?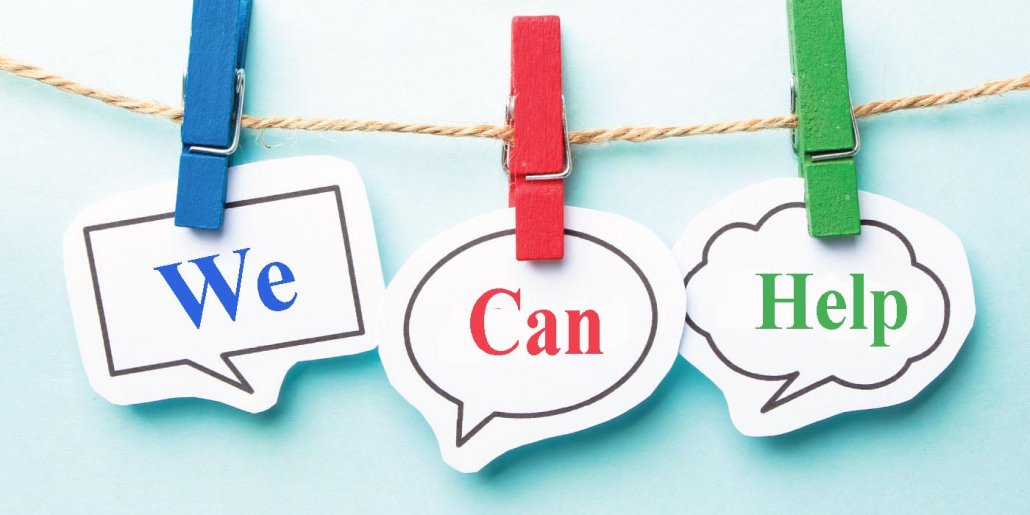 If you are familiar with your country of destination, we invite you to consider to a door-to-port service. This is not possible for every destination though. You may choose to self-pack your inventory to lower origin costs. Please remember that your personally packed items must still be professionally loaded by our overseas movers. Packing your own shipment must also be for professional export shipping, and can only be insured for total loss.
What is the cheapest way to ship from China?
FCL container sea freight is by far the cheapest way to ship products from China. The more you ship, the less you pay, meaning that importers buying large volumes from their suppliers enjoy far better freight rates than their smaller competitors – who are often stuck in limbo between LCL shipping and air freight.
While it depends on your real requirements for shipments,if you care more on shipping time, then Sea freight is not the cheapest way.
Are There Any Charges at Destination?
For door to door consignments, charges include the pre-payment of destination port/airport unloading, normal customs clearance and delivery charges to your residence overseas. If your consignment sent to port/airport only, you will be responsible for local unloading charge. This will vary according to destination. For more information please contact us.
What is the minimum weight for air cargo?
The minimum weight for air cargo is 45 kg. The recommended weight though is 100 kg.
What type of boxes should I use for household goods?
Always use new packing boxes and materials. Never used old or pre-used boxes to ship your items. Old supermarket boxes may cost nothing, but they are not well padded nor strong enough to withstand international shipping, and will often be responsible for damage to your items.
Do all packages from China go through customs?
Every package coming into the UAE from China must go through customs. Most packages are cleared quickly, usually within 24 hours. A few packages are picked at random for inspection. Those packages are opened and examined.
How can I make sure my goods arrive safely?
While we take all possible precautions, we encourage every customer to purchase insurance so your shipments are covered in case of damage or loss during transit. We're happy to help you choose the right insurance for you. We can even walk you through the process.
What is the best way to protect fragile items
Ensure our overseas shipping crew is aware of your boxes containing your fragile items. Our team will inform you if your valuables should be packed in more protective boxes. Generally speaking, the heaver the item, the tighter the box around it should be. Label all fragile item containing boxes "FRAGILE".Also we will recommend whether need to make wooden case or wooden carton for your shipments after we get your product packing information.
When am I required to pay for my shipping from China to United Arab Emirates?
It depends. When it comes to sea freight shipping from China to United Arab Emirates, the forwarder typically requires payment 3 days prior to the issuance of Bill of Lading. As for air freight shipping, you need to clear your dues before the plane takes off. If shipping by Express, then you need to pay once your Shipping agent provide the tracking number to you.
Which payment methods do you accept?
T/T transfer
PayPal
Western Union
Cash in RMB (Chinese currency)
If I choose you to be my forwarder, how to begin to cooperate with you?
It is very simple, you need just email your china manufacture and send a copy to our email address to let the supplier know, DFH is the shipper for the shipment, DFH will be your freight forwarder, also confirm with us the shipping method after we make the shipping offer to you, then we will go ahead to arrange the next steps together with the manufacture, to let your shipments arrive safely and on time.
Do customs open all packages?
No, they don't immediately open your package without any reason. Your package definitely go through a scanner machine (x-ray) and screen your items. They will only instantly check what's inside of your package If your package has been damaged when it reached the Customs office or desk.
Should I get an insurance whenever I'm shipping from China to United Arab Emirates?
Yes, it's a must! Having a shipping insurance allows you have security over your goods' value. Moreover, it is quite affordable. So, it is highly recommended that you get a shipping insurance before shipping from China to United Arab Emirates.
When it comes to CIF agreements, insurance is already a part of it. DAT or DAP, on the other hand, require you to explicitly ensure that your shipment is insured via an agreement with the shipper.
Should I avoid CIF freight?
CIF (Cost Insurance and Freight) doesn't include the local port charges, at the point of entry in the buyer's country. The port charges (or, local charges) are often counted in the hundreds of dollars – especially when shipping LCL.
In fact, the local charges often exceed the shipping cost itself. The problem, when shipping according to CIF terms, is that you don't get the local charges billed until the goods have arrived in the port of destination.
At which point it is too late to find other options, or negotiate the price.
How Much Does Freight Insurance Cost?
Unfortunately there is no standardized rate. It will depend on the goods you are shipping, their value, the routes used, and the coverage you purchase. That being said, freight insurance is typically pennies on the dollar, if not less, relative to the value of your cargo.
Freight insurance provides great peace of mind to anyone shipping from China and is an incredibly straightforward process whenever looking at your shipment or shipments.
Which is the best Incoterm if I want to keep track of costs?
DAP (Delivered at Place) includes export clearance, freight and local charges (in the port of destination). Hence, I'd say that this is the best incoterm, as it is 'all-inclusive' in terms of shipping costs.
That said, many manufacturers in China tend to not offer DAP quotations, as it involves more work. In addition, we would not count on their local forwarders to handle all the bookings required.
Instead, we advise you to buy according to FOB terms from your supplier and then order DAP shipping from your freight forwarder. That way you can control the process in China while confirming all the costs before the goods arrive.
What can I ship from China to United Arab Emirates?
For your international shipping from China to United Arab Emirates, you will have to check the restrictions and rules of the company you want to send your parcel. Each companies has it's specific rules and can't ship any type of product for security reason. With DFH Logistic for example, you won't be allow to send item such as:
It is very important to check before sending your parcel because DFH Logistic scans all the packages before departure and if one of the prohibited items is found, your package will be return at your own expense.
What should I do if my parcel is damage?
As more than 10 years service at international shipping area, this is seldom happen thing, But In case something went wrong with your order, please contact us through our contact from. If possible, please provide us your order number. We will do everything we can to resolve the problem as soon as possible.
If you want to import goods from China to United Arab Emirates and have other questions, please send us a message using the template below – or email us directly at info@dfhfreight.com. It will be our pleasure to support you as you navigate shipments step by step.
Contact DFH Global Logistics for Best Rate
The Best Freight Forwarder in China