Flags have significant importance in defining and symbolizing a movement, cause, ideology, and doctrine. The LGBTQI+ community is no exception. They are proud of their own striped and colorful flag. This flag has become a ubiquitous symbol of their community and their struggle for equal rights. They proudly display it on their special days and occasions. But what exactly is that flag? Does it stand for anything in particular or is it just a random display of different colored stripes? We will find out the answers to these questions and explore everything related to this flag here.
1. The meaning of LGBT flag
2. What the LGBT flag stands for?
3. Who created the LGBT flag
4. Why is the LGBT flag a rainbow?
5. Where to buy rainbow flags?
6. What can DFH logistics do for you?
7. FAQs

The meaning of LGBT flag
The LGBT flag, also known as the rainbow flag or the gay pride flag or the LGBT pride flag has come to represent LGBTQ's (Lesbian, Gay, Bisexual, Transgender, and Queer) movement for social justice, equality, and non-discrimination. It is frequently used in the community's events especially gay pride, all over the world. It comprises of colorful horizontal stripes, just like a rainbow. That is why it is also called a rainbow flag. Occasionally it is also used as a flag for peace.
What the LGBT flag stands for?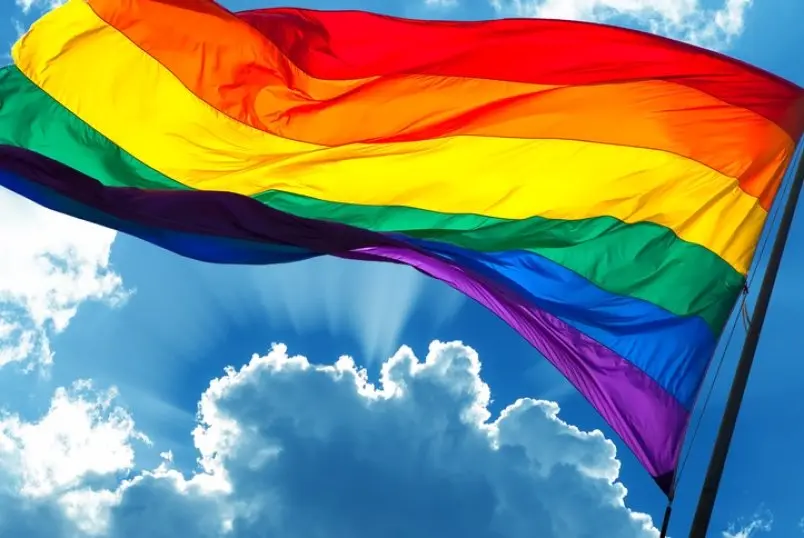 There are many variations and manifestations of the LGBT flag, as we will find out in this article later. The most popular has 6 colorful horizontal stripes. It was created in the year 1979. Each colored stripe has powerful symbolism attached to it. Let's find out below;
Red: Life
Orange: Healing or to heal
Yellow: Sunlight
Green: Nature
Blue: Harmony
Purple: Spirit
The LGBT flags
Now let's delve into a brief history of the LGBT flag and see some of its popular incarnations over time;
Original LGBT flag
The original LGBT flag had 8 colored horizontal stripes when it was revealed in 1978. These colors were hot pink, red, orange, yellow, green, turquoise, indigo, and violet. At that time hot pink was not a popular or standard color so it was difficult to produce fabric in this color. Later turquoise and indigo stripes were replaced by royal blue. The reason was that for the Gay Freedom Day Parade in San Francisco the organizers of the event wanted a flag with equal stripes on both sides. They also wanted to cut the flag in half and fly across the streets. The symbolism assigned to eight colors at that time was;
Hot Pink: Sex
Red: Life
Orange: Healing or to heal
Yellow: Sunlight
Green: Nature
Turquoise: Magic
Indigo: Harmony
Violet: Spirit
Trump LGBT flag
Over the years the LGBT community has embraced various social and political movements and elections. Their flag has also morphed into various avatars to reflect changing times and trends. The election of Mr. Trump as US president was one such event. Mr. Trump shunned the traditional orthodoxy of the Republican party to openly support gay rights. He called himself a friend of the LGBT community. This gave birth to the Trump LGBT flag. It embedded the traditional colorful stripes of the LGBT flags with the slogans in favor of Mr. Trump. Like for example, Make America great again, Trump for president, etc.
Black LGBT flag
The LGBT community accepts and celebrates various shades of sexualities and preferences. This has led to the growth of various sub-groups within the LGBT community. The term LGBT is now extended to LGBTQI+. The black LGBT flag is one such attempt at celebrating sexual diversity. It came into being in 2010 and it represents asexuality. It comprises of black, grey, white and purple stripes. Black is for asexual, grey represents sexual fluidity between sexual and asexual, white symbolizes sexuality, and purple for the community.
During the height of the AIDS crisis in the 1980s, a black stripe was added to the six stripes to commemorate the victims of AIDS. It was called 'Victory over AIDS' flag.
Later to better represent people of color black and brown stripes were added in the six colored LGBT flags. It was also called the Black flag.
Pastel LGBT flag
Continuing with its practice of inclusiveness pastel LGBT flag appeared on the scene to celebrate and recognize the transgender community. This flag comprises of 5 horizontal stripes in light blue and light pink hues with a white one in the center. The interesting thing about this flag is the pattern is the same no matter how you see or fly it. This symbolizes the trans community.
LGBT American flag
During important National holidays like Independence Day, Memorial Day, Thanksgiving day, etc. the rainbow flag is meshed with the stars and stripes of the US flag to show solidarity and support with the country. This gives the message that America is free for all state that does not discriminate based on who you choose to love etc. This reaffirms the bond the LGBT community have with their country.
LGBT pride flag
Pride is an event where the LGBT community comes out on the streets and assert their individuality. This has become an annual event and is held in June in all the major cities across the world. It encourages you to take pride in who you are and not feel ashamed or broken. The LGBT flag has a ubiquitous presence in all the pride events. Flags of different shapes and sizes can be seen fluttering on the streets. The entire streets wear rainbow hues in support of the LGBT community. It is hard to imagine how any such event would have looked without the LGBT flag.
Who created the LGBT flag?
The credit for creating this iconic flag goes to a San Francisco based gay artist Mr. Gilbert Baker. He created this flag in 1978 for a mere US$1,000. He was pressed on by friends like gay activist Harvey Milk and others to create a powerful emblem for the gay community that would define their vibrancy, passion, diversity, and strength. He came up with the 8 stripes flag that we have discussed above. He later said that he took inspiration from the flags of the French Revolution and the earlier US flag when the colonies were breaking away from England to form the US. Baker dies in 2017, but his creation lives on and has become a potent reminder of the LGBT community around the globe.
Why is the LGBT flag a rainbow?
As we explained above that each color in the LGBT flag represents a theme and a symbol. It has been made colorful like a rainbow to accept the colorful LGBT community. We are not black and white, there are many colors among us just like a rainbow. The LGBT flag encourages to bring the colors out in public. These colors make life more fulfilling and richer, just like the sky when the rainbow appears on the horizon. We are all mesmerized by the view. Similarly, the colors of human sexual behavior make our dull lives vibrant and enticing.
Types of LGBT flag
The LGBT flag is available in many forms, shapes, and sizes made of different materials. We will now look at some of these below;
LGBT leather flags
The flag made of leather is more durable and has a long life. It is available in both synthetic and natural leather. The leather flag is also very popular among the BDSM and leather community among the LGBT. There is a separate flag for the leather and the BDSM community too.
LGBT flag wallpaper
You can adorn your walls with the LGBT flag-themed wallpapers. They are easily available in the stores and you can have them in different textures and sizes according to your particular requirement.
LGBT flag tapestry
Like wallpapers, you can decorate your walls with LGBT flag-themed tapestries as well. There are many designs and patterns that you can choose from. They can be custom made as well or to commemorate different important events, dates, professions, etc.
LGBT flag stickers
The stickers are convenient to use and they make their presence felt. They also come in a huge variety. You will be spoiled for choices as the designs, shapes, sizes are virtually endless. You can paste them anywhere you like from your journal to your fridge or your car.
LGBT flag shirt
They are a rage, especially in the pride month. People love to wear one and come out in the street to celebrate pride. Just like a regular shirt, there is a ton of variety here too. From fabric to cut to colors and designs. You can find one that fancies your imagination.
LGBT flag socks
You can wear the rainbow flag on your feet too. The LGBT flag socks will please your senses and they provide comfort too.
LGBT flag bracelets
The bracelets have become a popular accessory in both men and women. You can wear one with the LGBT theme and proudly proclaim your sexuality. They look great and come in a variety of designs and material options.
LGBT flag hoodie
A hoodie is a great piece of clothing that looks stylish and gives you protection from harsh weather. Why not wear one with an LGBT flag? You can browse through the available designs pick according to your taste.
LGBT flag dress
From mere underwear to full bodysuits, you can find virtually any garment draped in the LGBT flag. You can wear it to any gay pride event or simply to show off your orientation and be comfortable in your shoes.
Small rainbow flags
These are small flags with hand-held sticks. People hold them in hands and fly them in gay parades etc.
Mini rainbow flags
Mini rainbow flags can be hoisted on toothpick sized sticks. They are popular among children and for putting on your work table etc.
Where to buy rainbow flags?
You can buy rainbow flags from the following two sources;
Online: Online shopping is convenient and very easy. You can order any flag of your choice from the comfort of your home. There are specialized online stores that cater to LGBT communities. You can also go to popular ones like Amazon.
Retail stores: You can also do shopping the traditional way by visiting your nearest retail store. Some stores exclusively stuff LGBT stuff. You can visit big chain stores like Walmart for this purpose too.
Bulk purchases & customized LGBT flags
What if you want to buy LGBT flags in big quantities? Or you want to make flags according to your own particular needs and design requirements? The answer to these questions is you get them made from manufacturers. And when it comes to manufacturing, China is the ultimate champion. Thanks to the economies of scale, they can produce your required flags at an unbeatable price. You will have to source the right factory for your job. For this, you can either visit China or browse the internet to source the right factory with the best quality and cheapest price. Of course, physically visiting China might not be a feasible option for you so you will seek the help of the internet to get the job done.
You can also take the services of a professional logistical support company like DFH global logistics. They can bring the goods from China to your country in the best possible manner. We now give you three of the most popular B2B online resources that can help you find the best manufacturer for your order.
Alibaba.com
Any businessman worth his salt knows about Alibaba.com. The Chinese owned marketplace is the biggest of its kind in the world. You will find thousands of suppliers and manufacturers under different categories. You can choose the one you deem fit and contact him. Basic registration is free. You can contact as many factories as you want. The website has also verified many factories and sellers and prioritized them under the gold category. This ensures that you won't be ripped off and you deal with a reputed supplier.
Made-in-china.com
This is another very popular business place where you can find so many factories and suppliers from China. It works similar to Alibaba.com. You register for free and contact factories of your choice. The email addresses in both these websites are concealed so that you contact factories only through these forums.
Globalsources.com
This website has a more decidedly global reach. You will find factories from China as well as the rest of the world. It is a good resource if you do not want to rely just on China for your products. You will have to register yourself to start using the services of this website.
What can DFH logistics do for you?
DFH logistics is your one-stop place for anything you want to buy from China. The company provides logistics and sourcing facilities for its customers from all over China. You can order in bulk or small quantity and we will deliver it to your doorstep. DFH logistics operate on air and sea routes and deal in both FCL and LCL shipments. Let's take a brief look at their services, their price, and their comparative advantage;
Sea freight from China:
The transit time of ocean shipment from China to the US depends on many factors like;
Speed of the vessel
Route and the stops en route.
LCL or FCL shipment
Custom clearance both at the ports of discharge and destination.
Distance between the exact port of discharge and destination.
With so many factors at play, we cannot predict precisely how many days it takes for the cargo to reach the US from China. We can say that on average the transit time is around 30-40 days. So plan your purchase accordingly. The charges also depend on the distance between the arrival and departure points, the time of shipment because in holidays season the price is high and also on the weight and measurements of the goods.
Airfreight from China
Cargo by air reaches much faster and the transit time is usually of some hours. The rest of the time is in the process of customs clearance, freight consolidation/de-consolidation, and other such formalities. It is naturally a more expensive option than shipment by sea. You opt for it only when you require goods on an urgent basis and cost is of secondary importance. Airfreight depends on the weight and volume of the item. It works where the product is low in weight and volume. Otherwise, it is not going to be very feasible.
Express freight from China
If your consignment weighs around 35 kg or less neither air nor sea freight would be feasible for you. That's when express freight comes into play. Both China and the US are serviced by major market players in this field. They include but not limited to DHL, FedEx, TNT, etc. You can contact any of them and they will handle your cargo professionally and effectively. The price varies among the companies but more or less is on the same level. You can get your shipment within 7 days by using this service.
Door to door shipping from China
If you have to get your goods from different sources to spread out over a large area, then you will have to hire the services of a forwarding agent. The forwarder will go to your given addresses to collect your goods and then store it in his warehouse. When all the goods have been collected, he will make an LCL or FCL shipment based on the volume of the goods. The forwarder will charge you for these services.
FCL shipping from China
FCL stands for a full container load. When you have enough cargo to fill a container you opt for an FCL shipment. The containers can be of 20- or 40-feet dimensions. A 40-foot container can hold up to 15 pallets. In the case of FCL, a full container is booked in your name and sealed at the port of discharge. You won't share container space with any other cargo. FCL shipment is easier to handle and is faster to execute because of no consolidation, de-consolidation process. It is also safe from damage and theft. You will be charged a flat rate depending upon the size of the container.
LCL shipping from China
While FCL is usually the preferred mode of cargo handling it is not always in your reach. In case your cargo won't fill one container, you share the container space with a cargo of others. This is called LCL, or less than container load shipment. In LCL you are charged based on the total weight or dimensions of your consignment. LCL shipments may not be economical in some cases. You have to do your calculations prudently before going for LCL shipment.
At DFH Logistics, we take care of both the LCL and FCL shipments. We charge very nominal rates for both these services. Our cut-off time is the shortest and transit time is also chosen to keep in view the expediencies of international trade.
Other services offered by DFH Logistics
Besides, the one listed above DFH can be helpful for you in providing the following services;
Pick-up and delivery: DFH logistics can pick-up your goods from your assigned address and deliver it to the port of shipment. You will just have to give the address of the pick-up location and the company's representative will collect your goods from there.
Inspection: A key concern among buyers is the quality of Chinese products. They are cheap but you do not want cheap quality. There have been complaints by buyers that they did not get the same quality they were promised or shown in samples. This is where inspection is important. We can hire professional people who know about the quality of the products you are buying. They will inspect it and match the product with your given specifications and requirements. If there is any discrepancy, we will inform you and you can remind the factory to improve quality otherwise you will not take the shipment. There will be nominal charges for this procedure.
Warehousing: We also provide warehouse facilities. You can keep your goods at our warehouse. This will be especially helpful when you have to buy goods from more than one factory. We will receive and keep the goods in our warehouse as and when they arrive till their onward shipment. We will charge you nominally for this service too.
Custom clearance: We can also clear the goods from Chinese customs on your behalf. We will provide you with invoices and receipts of all the expenses incurred in this regard.
Documentation: We will also complete all the documentary requirements needed to ship the goods. We will take care of everything and make sure that the shipment is cleared from every stage with ease.
Why choose DFH Global Logistics?
You choose DFH Global Logistics because we will take care of your shipment in a most professional and consummate way. Our team of dedicated professionals will rush to serve you in the best way possible. Our rates are most competitive and we provide value for money.
FAQs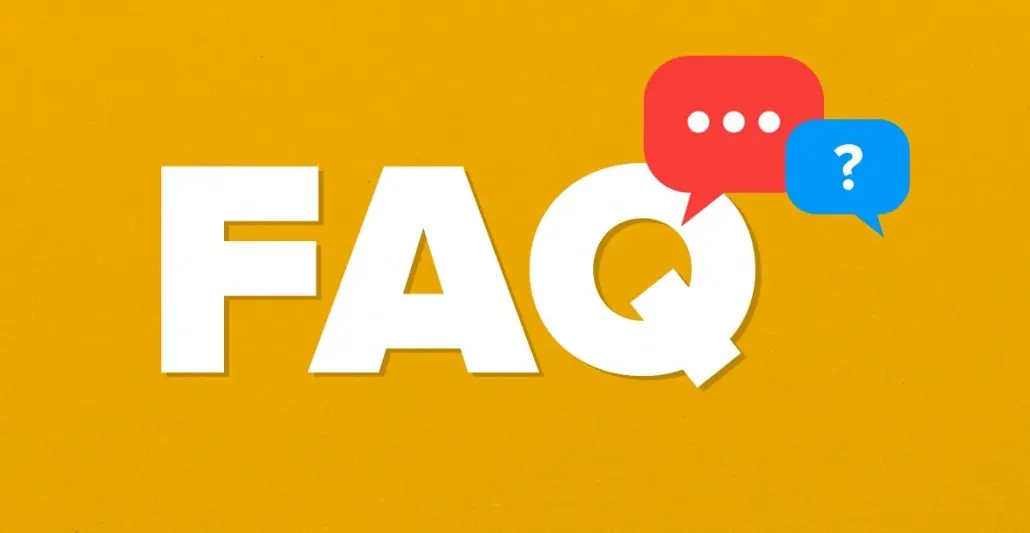 Q: What LGBT flag is pink, yellow, and blue?
A: The pink, yellow, and blue stripes represent the pansexual pride flag. It arrived on the scene back in 2010, first making its debut on the internet. The pink represents women, blue is assigned to men while the yellow stripe represents gender fluid people. These are called agender, bigender, or non-binary gender people.
Q: What LGBT flag is pink, green, and blue?
A: This would a flag for the polysexual community. In this flag pink again is for women for attraction or women, blue is an attraction for men while green represents attraction for those who feel they do not belong to any gender.
Q: What LGBT flag is purple, white, and green?
A: This represents the genderqueer pride flag. It debuted in 2011. The purple bar represents queerness; the white bar symbolizes agender identity while the green represents those genders that fall outside the binary boundaries.
Q: What does the LGBT flag stand for?
A: The LGBT flag comprises of six horizontal stripes. Red: Life, Orange: Healing or to heal, Yellow: Sunlight, Green: Nature, Blue: Harmony, Purple: Spirit.
Q: Why the LGBT flag has 6 colors?
A: Each color in the LGBT flag symbolizes something. You can refer to the above question for details. Initially, the flag had 8 colors. These colors were hot pink, red, orange, yellow, green, turquoise, indigo, and violet. At that time hot pink was not a popular or standard color so it was difficult to produce fabric in this color. Later turquoise and indigo stripes were replaced by royal blue. Thus the six colors that we have now.
https://dfhfreight.com/wp-content/uploads/2020/07/flag.jpg
810
1440
DFH
http://dfhfreight.com/wp-content/uploads/2020/03/DFH-LOGO.png
DFH
2020-07-26 20:27:06
2021-03-21 19:39:04
Everything You Need to Know About LGBT Flags