Top Express Freight Forwarder In China
The Best Price and Service help you shipping goods from China
• Competitive shipping rates that help you save money
• Experienced staffs who provide you with all the assistance you need
• Online booking services and an end-to-end shipment visibility status for lower operational cost
• Country of origin value-added services to improve supply chain value
• Cross-border e-commerce logistics such as Ocean delivery, small parcel delivery FBA air delivery, last-mile delivery and overseas warehousing to keep your cargo safe
• DDU/DDP services to Canada and the United States
• Open LCL services and last-mile delivery
• Warehousing services and container stuffing
• Custom brokerage services
• Container tracking while in transit
• Packing services
• Freight pallets
• Worldwide shipping to any country or continent
• Extensive sea transport solutions
Contact DFH Global Logistics for Best Rate
The Best Freight Forwarder in China
A detailed Express Shipping guide for importing goods from China
The Best Price and Service help you shipping goods from China
What is Express shipping?
Express shipping involves shipping the cargo directly from the warehouse of the supplier to the chosen destination. Here the supplier is responsible for shipping the goods directly from China to your chosen destination in an express mode.
Express delivery is the fastest form of shipping. This implies that your consignment will leave the warehouse as soon as possible. The supplier will choose the fastest shipment mode possible so that the goods are delivered to you in no time.
Express delivery is ideal for businesses that require goods on an immediate basis. There are plenty of benefits of using Express delivery. However, you will have to pay additional charges than you would normally pay.
Express shipping requires the suppliers to package goods and ship them as soon as possible. They will be solely responsible for clearing your goods at both the port of origin and destination. Once the goods reach the destination port, they will be responsible for arranging for the transport of the goods to your chosen address. Express shipping gives complete control to the forwarder to ship on your behalf.
Benefits of using Express shipping
Cost of Express shipping from China
Which Express Courier Company offers the best price?
Steps involved in express shipping from China
Modes of Express Shipping
Courier vs. air freight
How door to door / express shipping works in China?
Why choose DFH global logistics?

Benefits of using Express shipping
Numerous advantages of opting for Express shipping are:
The main benefit of choosing Express shipping is that your goods will reach you as soon as possible. The time taken by you to negotiate with different carriers is cut down. The hassles of custom clearance are also managed by the supplier.
Negligible inconveniences
Most of the forwarders are aware of the shipping requirements. This also includes how to get a customs clearance certificate. The main benefit is that the goods are delivered on time. You do not have to manage any inconvenience or other complexities involved while shipping goods from China.
You deal with just a single freight forwarder
When you opt for Express shipping you don't have to involve with different forwarders to manage your shipment. A single forwarder manages the entire process for you. You just have to be careful while choosing a forwarder.
It is best to rely on somebody aware of all the rules custom clearance. Opting for a single forwarder also cuts the cost of hiring another forwarder in your country of destination.
Door to door shipping options
Certain freight forwarders also provide the option of door to door shipping. However, there are certain restrictions associated with this kind of shipment. The volume of the cargo is restricted and the size also plays a crucial role in determining the costs. The nature of the goods is also considered when you opt for this kind of shipment.
Stellar tracking services
Courier companies provide you with the option to track your goods while in transit. This feature is better when compared to air or sea freight shipping. Free parcel tracking services will let you know where your product is and when it would reach you. If there is any delay, you can identify if it is because of the customs or due to any other reason.
Ease of accessibility to global destinations
The best thing about opting for courier services from China is that you can easily access global destinations. The courier companies have a massive network to ensure secure and speedy delivery of your package. Moreover, the delivery service is offered to remote areas as well.
Courier shipping from China
There are certain instances where you would require samples of certain goods that you want to import from a manufacturer in China. You can request a sample to evaluate the quality of goods being offered by a factory.
Courier shipping encompasses the use of a cargo plane that focuses in shipping a small number of goods. The major airlines that specialize in cargo shipping from China are UPS, FedEx, and DHL. When you rely on courier shipping your goods arrive faster. However, there is a limitation associated with the volume of goods that can be transported through this means.

Cost of Express shipping from China
Cost is a crucial factor to consider while opting for express shipping from China. The cost is proportional to the volume of your consignment. Moreover, there is a restriction on the volume that you can ship.
The cost of Express shipment covers the cost of your forwarders, the shipping and the value of goods. Also, the labeling requirements and the packaging impact the cost of the shipment. Different suppliers will charge a different price for your goods.
Rely on DFH for you are Express shipment needs. We team with the industry leaders to provide you a hassle-free, quick and cost-effective service.
Freight forwarding agent
A freight forwarding agent is an expert in the field who is involved in shipping goods from one destination to another. DFH Global Logistics is a reliable freight forwarder who provides prompt assistance while shipping goods from a factory in China to any destination in the world.
Courier service companies
If you are looking for reliable express shipping companies to ship goods from China, then DHL, UPS, and FedEx are simply unbeatable leaders. They cater to the international logistics market and promise the best services and prices.
UPS Worldwide Express Freight
United Parcel Service is also one of the leading International Courier service providers. It commenced its operations in China in 2001. It collaborated with China Express to provide a nonstop delivery service to China in 2005. The Head office of the company is based in Shanghai. It also has regional offices in Beijing and Guangzhou.
FedEx is a leading courier service company based in the USA. It has offices all over the world. It is a reliable choice one shipping goods from China in Express mode. FedEx started its first services in China in 1984. Headquarters in Shanghai and it has 82 branch offices in China. Over 220 cargo flights operate from China every week.
DHL is a leading German-based courier service company with its head office in Bonn, Germany. It has been ranked as the largest courier service in the world. It also has been operating in China for three decades. It has its headquarters in Beijing.
The key features the services offered by the company include international shipping and worldwide delivery service. It also takes care of express shipment from China to all over the world.
TNT is a global company and operates in over 200 countries worldwide. TNT Express is a subsidiary of FedEx. Whether you want to send a pallet, document or any package, the company will make sure that the courier is delivered on time every time.
The company also offers customized shipping solutions for confidential documents. TNT courier service is immensely popular in Europe.

Which Express Courier Company offers the best price?
Express shipping costs are entirely dependent on the volume of the goods being shipped. The more is the volume, the less you pay per weight of the consignment. There isn't much difference in the price charged by the courier service companies. However, you can choose to cut down the price by opting for an economy freight option. This is a bit slower process in comparison to express mode.
Freight forwarders in China have signed up with UPS, FedEx and DHL to offer express shipments to their customers. The best thing is that they book shipments on behalf of thousands of clients and hence can bring down the costs tremendously.
DFG Global has teamed up with FedEx to provide reliable services to its customers. We pass on the discounts to you when you team up with us.
How to track an express shipment?
All global courier service companies provide online tracking options to customers. You can request your freight forwarder to send you a tracking shipment number which you can use to keep a tab on your shipment.
Different express delivery options available
While shipping goods from China, you may require a courier service for shipping a small sample from any factory in China. You may also require original shipping documents so that you can manage the process from your end effectively.
It is essential to have a courier company take care of your parcel shipping needs. One of the best options is to opt for express courier services. This service enables you to have your packages hand-delivered throughout the world within a week. This is one of the best ways in which small packages can be delivered.
The costs associated with the shipment of small packages are cheaper when compared to LCL container shipping. A lot of sellers in China from Ali Express and eBay rely on China Post and Hong Kong Post. However, these two services are quite slow and the buyers have to wait patiently for their packages to deliver.
TNT, DHL, UPS, and FedEx are the leading courier service providers that promise faster delivery times to the users. The services offered by the company are comparable with each other. They have strong brand recognition throughout the world.
Weight of the package
Most of the companies consider the weight of the package while shipping legal documents or invoices. A nominal charge is levied if the consignment weighs less than a certain amount. If the weight is more than the limit, then additional charges will have to be paid.
Documentation for dutiable and non-dutiable items
If you are shipping non-dutiable items in express mode, then you need to have a Customs Declaration Letter for the items being shipped. This letter consists of a description of the items being shipped by the seller. Not every country requests for an invoice or a declaration letter.
If the shipment is dutiable, then it is essential to include a commercial invoice so that the customs officials can verify and clear your shipment. If you don't want to go through the hassles, then simply rely on a freight forwarder to manage the process for you.
What you need to consider while opting for express shipping from China?
You need to find a reliable shipping company like us to serve as your courier agent. We have been in the industry for over a decade. Our staff has the expertise in managing parcels, packages, documents and goods with utmost care.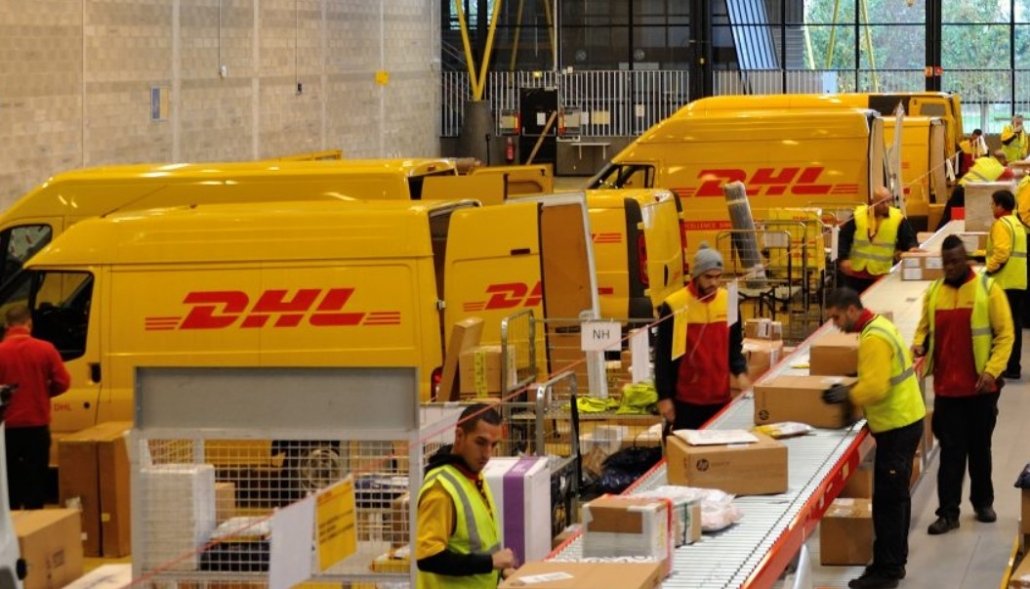 International shipping is an expensive option. Hence, you need to rely on an expert to manage the entire process for you. There are different options to choose from. Trust us and we will make sure to choose the best courier service as per your budget and shipping needs.

Steps involved in express shipping from China
We make sure that the process is hassle-free and easy when you opt for express shipping options from China.
Request a quote from us and give us some time to get back to you

Quotes can be modified based on your shipping requirements. We provide custom express shipping solutions.

Fill the request form.

We will work with your chosen supplier and book a spot with a carrier to ensure a quick delivery

We make sure that the goods are delivered from the supplier's factory to our inland warehouse as requested.

We then prepare the goods for shipping

We confirm the information and also the chargeable weight

We pay for the cost agreed

We deliver your shipment to the courier company

We manage everything else behind the scenes until the goods are delivered safely to your chosen address.
Benefits of choosing Express Freight solutions
Rapid customs clearance

Real-time tracking system

Reliability as far as the delivery date is concerned

Speed of delivery

Competitive tariff
Modes of Express Shipping

The packages sent in express shipment are broadly categorized into two groups: Small and Large parcels. Each parcel carries a tracking number which can be used to find the location of the package in transit.
This parcel is appropriate for shipping goods that do not excess 2kg in weight. The length and the width of the package have to be within 60 cm and 90 cm to qualify as a small parcel. The price is quite competitive.
Within Asia, a small parcel from China is delivered within 5-10 days. A small parcel from China to Europe and America gets delivered within 15 days.
This parcel is chosen for items that weigh between 2 to 30 kg. Here different modes of shipment are possible. Surface and Air modes are popular options. Air express mode is slightly expensive in comparison to Surface shipment mode.
Sellers who use the eBay platform frequently rely on this service for delivering their products to buyers in Switzerland, Belgium, and France. This service is ideal for goods that do not exceed 2kg in weight. The delivery time is usually seven to ten days.
Express Mail Service is offered by all the post offices in the world. The maximum weight of this parcel is 40kg. The permissible weight is also dependent on the delivery destination chosen by a buyer.

Courier vs. air freight
A courier is referred to as an express or 'door to door service'. Here the company sends goods from your suppliers to the delivery address chosen by you. The freight forwarder manages all the aspects of transporting goods from one point to another. This includes local pickup, packaging, customs clearance, payment of taxes and duties. TNT, UPS, FedEx, and DHL are the popular courier companies operating from China.
Airfreight, on the other hand, is an airport to airport service. It is not a "door to door" service. This implies that you are solely responsible for collecting the goods once they have cleared the customs at the delivery airport chosen by you. You will have to rely on a freight forwarder if you want to transport the goods further.
| | |
| --- | --- |
| Air Courier | Air Freight |
| Expensive freight costs | Inexpensive freight costs |
| Door-to-door service | Is an airport to airport service |
| No additional haulage fees for delivering the item at your doorstep | Additional haulage fees have to be borne for delivering products from the airport to your chosen destination |
| Few surprise fees | Lots of surprise fees |
Courier calculations demystified
Most often the importers are quite confused with calculating the cargo costs over their consignment. Whenever a forwarding agent provides you a quote on a weight basis, they are referring to the cost that you will have to bear per kg basis. This weight is referred to as 'Chargeable Weight'.
Chargeable weight refers to the higher of the volumetric weight and the actual weight of the goods. Volumetric or the dimensional weight is obtained by multiplying the carton dimensions and then dividing the number by the dimensional factor.
Moreover, the dimensional factor used for both air freight and courier shipments are different. For courier services, 5000 is used as the dimensional factor and for air freight, it is 6000.  This is where even the experienced importers face an issue. This is because they have a hard time deciding between air freight and courier.
Here is an example. Let us assume that you are trying to import android tablets from a factory in China. Suppose you have placed an order for 500 pieces. The number of cartons required to ship this amount would be 10. Let us take the dimensions of the carton to be 80x50x40 cm. If the actual weight of 10 cartons is 200 kg,
Volumetric weight of the courier: ((80x50x40)/5000)*10=320kg
Volumetric weight of air freight: ((80x50x40)/6000)*10=267kg
Here the volumetric weight is more than the actual weight of the cargo. Hence, the courier charges would be based on 320kg.
Damage in transit 
While shipping goods via the courier, it is vital to prevent damages during the transit. To prevent any damage during the transit, the right packaging is the key. Fragile products have to be labeled so that they are managed with care during different stages of shipping.
DFH Global crew will provide you the right advice and assistance to securely transport your goods. We promise you the best services and packaging of goods so that they remain secure in the transit.

How door to door / express shipping works in China?
Before opting for any express shipping service, you need to understand how the process works. Here are the following steps that you are most likely to encounter while opting for Express or door to door shipping from China.
Step 1: Choose a reliable freight forwarder
The first and foremost thing you need to do while opting for the door to door shipping from China is to rely on a trusted or reputed freight forwarder for your shipping needs. Although many can guarantee to ship your products on time, not all are reliable.
An experienced freight forwarder will have the necessary experience you have your goods cleared by the customs officials. Another consideration that you need to make while looking for a freight forwarder from China is to check if they have in associations with reputed international services.
You need to remember that your freight forwarder will be responsible for managing door to door shipping from China. They will be managing all the aspects of Shipping. Hence you need to choose a forwarder who is reliable.
DFH Global Logistics has over a decade of experience in shipping goods from factories in China to all over the world.
Step 2: Transporting goods from the factory
Once you have chosen a freight forwarder, they will be responsible for managing the entire shipping process for you. They are responsible for organizing the transportation of the goods from the warehouse of a supplier. This can be done in several ways. It can be either by road or rail.
Step 3: Packaging and labeling
Once the goods have been transported from the factory of the supplier to the warehouse of the freight forwarder, they will next make sure that your goods are packed securely. They will label your goods as per the specifications. The major benefit of relying on a freight forwarder to take care of your packaging is that they are aware of using the right packaging material.
This further minimizes the chances of your goods being overweight because of the use of inappropriate packaging materials. The most important criterion for shipping goods from China is that the description of goods has to be in at least two languages of which Chinese is one of them. Your freight forwarder will ensure that your shipment is arranged timely without any hassles.
Step 4: Customs clearance in China and at the destination airport
Once the goods have been packed and labeled, they are sent for customs clearance. The freight forwarder manages all the documents on your behalf. Lack of documents can result in the lengthy custom clearance procedure. Any delays can prove to be harmful to your business. Hence choosing a reliable freight forwarder is a crucial process for those involved in international trade.
Step 5: Choose the mode of shipping from China
If you are transporting documents for goods that weigh less than 20 kg, then chosen for courier service would be the best choice. The documents will reach you in no time. You can order samples from factories through Couriers. This will help you quickly decide about your consignment from Chinese factories.
Step 6: Handling imports at the destination port
Your forwarder managers all the complex steps involved in importing goods from China. We at DFH make sure that the goods reach our customers securely as soon as possible. We manage customs clearance at the destination airport as well so that our customers do not have to bother about anything else.
Step 7: Final delivery
Once the goods have been cleared by the customs official at the airport, we make sure the goods reach the warehouse safely. If it is a small package, then we ensure that it is delivered at the doorstep of our customer.
When you choose Express shipping, we team up with reliable courier service providers and China such as FedEx or DHL. They are leaders in the domain and have a vast network to ensure the quick delivery of your package.

Why choose DFH global logistics? 
Want to deliver a small parcel quickly to any destination? Want to ship goods from a factory in China directly to the warehouse of your customers without revealing any further details, then relying on DFH Global is the best decision you can ever make while shipping goods from China.
We promise efficient and quick courier services. We work with reputed and reliable names in the courier services domain to ensure the timely delivery of your packages. We understand the importance of time-sensitive deliveries and we will make sure that we adhere to the schedule provided by you.
We will make sure that your consignment, documents, and parcel arrive on time and don't get stuck behind because of customs formalities. The entire process is managed by advanced technology. You will be able to track your delivery throughout the process.
Get in touch with us today and let us manage your door to door shipments from China is the best way possible.
Contact DFH Global Logistics for Best Rate
Your Best Freight Forwarder in China