Importing from China has proven a successful tactic of global sourcing for many businesses
Products made in China such as shoes, clothing, electronics, furniture, home furnishings, and many more are popular worldwide.
DFH Logistics will help you source any goods from China. The ideal good to import is small and light. This enables you to save money on importing, storage, and then shipping to your customers further down the line.
China is an unrivaled ability to build and manufacture large quantities of goods quickly and cheaply means demand is only increasing for freight forwarding services for importing from China.
The courier such as DHL/UPS/FedEx will handle everything and deliver to your door if your package is small and used for personal use only or the value is not so big.
Importing from China, you can use any of the following shipping modes based on your type of goods, budget, and specific needs: by air, sea, rail, express, or some special way DDU or DDP.
DFH can help you shipping goods from china to the world. Cargo insurance is super cheap compared to the costs involved if your shipment is lost or damaged at some point along the way importing from China to your country. Forwarder's rates are quite comparable to buying directly from an insurer, and less hassle for you.
Contact DFH Global Logistics for Best Rate
The Best Freight Forwarder in China
All you need to know about importing from China
Several businesses have for years relied on Chinese production houses for their needs. It is no wonder that the country has been ranked as the largest trading nation. It accounts for a major proportion of global trade in natural resources such as iron ore, copper, coal, and aluminum.
Importing from China has proven to be a great tactic for several businesses. Products made in China such as furniture, electronic goods, clothing, and shoes are immensely popular throughout the world.
If you are keen on importing goods from China, then you need to learn various aspects of the trade. The importing process is quite complicated and also confusing. You can erase your gains in long transit times, regulatory fees, and unexpected delays and due to fluctuating delivery costs. Hence, it is essential to learn the nuances so that you make the best out of your investment.
Here is a comprehensive guide from a local freight forwarder, DFH Global Logistics. We have been serving in this industry for over a decade and can provide you accurate information on how to process your imports from China more efficiently and smoothly.
1. Is importing from China Profitable?
2. Benefits of importing from china
3. Incoterms
4. How to buy from China?
5. Things you need to consider while placing an order
6. Arranging third-party inspections
7. What to do after receiving imported goods?
8. What are the goods most commonly imported from China?
9. Importing from china by air, sea, rail and express shipment
10. Tips to follow while importing from china
11. Cargo insurance
12. Why rely on DFH?
13. Faqs about importing from china
14. Are you ready to import goods from China?

IS IMPORTING FROM CHINA PROFITABLE?
If you want to make a major chunk of profit by selling goods, then importing products from China is one of the best decisions you can ever take. It is no wonder that American company Apple and major brands in the world are reliant on Chinese factories for their profits. If you want to make profits just like the top brands are making, you need to first identify the products that you should be selling.
Carry out a thorough analysis of the products in demand in your country. It is pointless jumping into the trade if you are not sure of what to sell. Do a study or take help from experts in identifying the products you need to be selling. Once you are certain, contact Chinese factories selling the goods you are interested in. Take a quote from them and chalk out the plan. Then, choose a reliable freight forwarder in China who can assist you throughout.
A freight forwarder in China can manage the complex customs process involved in international trade. They will source the goods from the factories that have you have shortlisted and will pack and deliver them at your chosen address. They will ease your burden to a great extent. It is indeed profitable to import goods from China if you identify the products that hold immense sales potential in your region.

BENEFITS OF IMPORTING FROM CHINA
High-profit margins
Rare and unique goods made in the country
Direct control over your business distribution model
No special licenses and permits needed for purchasing goods from China
Specialty products that are reasonably priced
Promises immediate and long term profit
Skilled and cheap manual labor
Great supply chain ecosystem
The country has adequate reserves of natural resources
INCOTERMS
While importing from China, it is essential to be aware of trade incoterms frequently used. This will help you identify which one would be the best for you while placing an order.
1. EXW (Ex Works)
Under this international trade agreement, the supplier is responsible for making goods ready for pick up. The buyer has to bear the liabilities and costs of shipment once that goods leave the seller's place. The risk and cost of shipping goods from China are on the buyer. This implies that the buyer can have a clear idea of the costs that they would be incurring way ahead of placing an order with a seller. Also, the buyer has complete control over the shipment.
2. FOB (Free on Board)
Free on Board of FOB trade agreement specifies who needs to bear the liability for goods if they get damaged while in transit. If a trade agreement states the FOB shipping point, then it implies that the seller has to bear the risk of loss until the goods are shipped. FOB destination means that the seller has to bear the risk of loss until the goods reach the buyer. This term is usually used while sending goods in non-containerized inland waterway transport or sea freight.
3. Cost and Freight (C&F)
Cost and Freight refer to a legal term used in international trade. According to this rule, the seller does not have to get any marine insurance for the risk of damage or loss of goods while shipping them. As per this term, the seller is responsible for catering to the carriage of goods by sea to a port that has been mentioned by the buyer.
4. CIF (Cost, Insurance and Freight)
CIF is an international trade term that vests the responsibility on the supplier to manage the shipping of goods through the sea to the port of destination. The documents then have to be handed over to the buyer. European nations use CIF value for estimating the duties to be paid on import. DFH manages all the above-mentioned trade incoterms while shipping goods from China. No matter what the term is we take of everything.

HOW TO BUY FROM CHINA?
If you want to import goods from China, the first thing you need to do is to identify goods for import. Do your groundwork, attend trade shows, rely on an expert, and decide what unique you can offer. Also, identify if there are any barriers to importing.
For instance, if you are importing goods to the US, make sure that the product complies with safety standards, carrier restrictions, or high custom duties. US customs would deny any entry of banned goods being imported from China. Make sure that the product complies with labeling and US safety standard requirements. Once you have done that, you can start contacting the suppliers.
Sourcing products: Find a supplier in China
Emailing is the best way you can communicate with any supplier while importing goods from China. In some cases, you will have to make use of Google Translate or any other tool for translating the responses from the sellers. There is no need to worry as most of the suppliers can communicate in English these days. Make sure to keep your emails short and straight to the point if you are expecting better replies. This will ensure an organized and clean communication with the seller.
Request for a quote
Minimal Order Quantities. This process is quite simple. However, it would barely take a couple of minutes to write an email. Make sure to ask them for Minimal Order Quantities (MOQ). Double-check if you can afford the MOQ. You can ask the supplier if he or she is willing to negotiate the minimums.
Pricing for a sample. Then ask for pricing for sample orders. You obviously need to request for samples to verify the quality of products. Ask them for the pricing of samples. Many suppliers offer samples at discounted rates.
Product pricing. Inquire the supplier about product pricing. Find out the cost per unit of the products you are planning to import. Suppliers usually mention a range. Make sure to ask them for the exact cost of each unit.
Production time. Production time plays a crucial role. It is vital to inquire how long will it take for a manufacturer to produce your batch. Time is critical for many businesses. The last thing you need to inquire is about the payment terms. Inventory adds up to a major chunk of expense for e-commerce startups.
Finding a supplier in China
Most of the importers can find suppliers on Alibaba. However, there are several alternatives available if you are eager to explore. Some of the businesses registered on the Alibaba platform are traders. Most of them are manufacturers. You can also find suppliers from China Import Export Fairs, Made in China, B2B platform, Global sources, canton fair and by directly looking for them through Google search. Reliable and reputed ones will have their websites up and running. You can go through their offerings from the website and also check testimonials from their clients.
Payment terms while importing from China
You can make a payment to suppliers in China through any of these preferred methods.
1. Wire transfer
This payment mode can be riskier for the buyer. If you choose this mode, then the supplier gets 30 percent as a deposit even before commencing the production of goods. The remaining amount can be paid just before the final delivery of goods. It is suggested to opt for this payment mode if you trust the supplier you are dealing with.
2. Letter of credit
This payment mode is relatively safer in comparison to direct wire transfer before the delivery of goods. The procedures involved in this mode are quite complex and mainly used for larger trade orders. If your import value is over $20, 000, then you can consider this payment mode.
3. Western union
This is again riskier for the buyer. If payment is not being protected by escrow, this payment mode is not recommended. You should opt for this payment mode if you are dealing with a known supplier that you completely trust. This payment mode is used only for small sample order value.
4. PayPal
This is a safer option. It is easy to use and also comes with a buyer protection feature. However, it is less popular among Chinese suppliers. This is because a lot of complexities are involved in withdrawing money and the associated high tax rates.
5. Secure Payment (Escrow on Alibaba)
This is a fairly safe option for a buyer. Doing this, the money given by a buyer is held by a third party and is released only when they confirm that they have received the order. This payment model offers protection to both buyers and sellers. This option is offered on wholesale orders.
Import duty and Taxes from China
While importing goods from China, you cannot do away with taxes and import duties. It is vital to understand port charges, import duties, value-added taxes, and others while importing goods from China. Each country has its own set of procedures when it comes to estimating importing duty rates. Let us consider the case of importing goods from china into any European nation. All European Union member countries impose the same duty rate while importing any goods from a non-EU country. Importers have to bear customs charges.
No import duties are added for products being sold in the European Union. The rate of import duty charged varies from one product to another. Goods that are not manufactured in the EU carry lower import duty rates. For instance, consumer electronics goods do not carry any import duty rates. The converse is also true. Shoes attract a duty rate of 12 percent.
Value Added Tax (VAT)
This tax is compulsorily charged on imports. Different member nations impose different Value Added Tax rates. This is charged in addition to customs and duty. EU customs value is determined by the CIF price of the goods being imported from China.
In most of the cases, import duty is estimated as a percentage of the customs value of the import. The value varies from one country to another and also depends on the product classification. In some nations, the customs value is dependent on the FOB value. The sales tax is also estimated as a percentage of the customs and the duty value paid. Some countries have a standard sales tax rate.
Testing the samples from the seller
If a sample has been shipped to you via air freight, then it will reach you in three to ten business days based on your destination. If shipped via sea, then it will take over 15 to 45 days to reach you. Once you have the samples with you, make sure to inspect the quality of the product, quality of packaging, instructions, and labeling.
Inspecting the quality
Check if the product lives up to the quality that you expect. Use the item and sees if it lives up to your expectations.
Packaging
See if the quality of the packaging is decent enough to be shipped to your customers. If the items are being lumped into a single container, then make sure to request the supplier to box them.
Instructions
Check if the goods come with proper instructions. If the goods have no instructions, then make sure to create and include them with your goods. You can also place a request with the supplier.
Labeling
Is there any label anywhere on the product or packaging about the goods being made in China? If not, then make sure that this is included. You need to pay special attention to how goods are being labeled.

THINGS YOU NEED TO CONSIDER WHILE PLACING AN ORDER
You have to check how the goods that you are importing are being labeled. Most countries have specific rules about how a product needs to be labeled. A label should carry information about the manufacturing company, order size, product information and instructions.
Some labeling requirements are the same for all products. For instance, in the United States, it is essential to label the country of origin on all the products being sold. There are unique labeling requirements based on the product as well. Technical compliance is also an essential thing to consider. The product has to be manufactured as per the technical standards. Check into the document requirements. It can include risk assessment, component lists, design drawings, and circuit diagrams.

ARRANGING THIRD-PARTY INSPECTIONS
If you are particular about inspecting orders before they are shipped, then you can hire a third-party to do the inspection for you. You can hire reputed third party companies such as PONY, CCIC, Intertek, and SGS to perform quality inspections on your behalf.
State your expectations clearly
While placing an order, make sure to convey what you want to a supplier. Instead of waiting and then conveying, make sure to do this before the production commences. If you delay, then there is no point conveying the information once the supplier has started packing the finished goods. State your expectations as well as the product requirements clearly. This should be done before releasing a purchase order. Signing a purchase agreement with all the terms clearly mentioned can be a great idea. This information can then be used by the third-party while carrying out inspections. Mention the shipping deadline and consequences of not meeting the requirements. Having a legal recourse makes the supplier accountable for their offerings.
Carrying out inspections
Hire a third party to visit the factory and inspect the goods that you are shipping from China. Inspection can be carried out during different stages of production. For instance, if you have placed an order for manufacturing upholsteries, then you can have the quality inspections done at the initial stage; you can check the structural integrity and check the dimensions.
Sort out issues with the supplier if there are any
If the report obtained from third-party inspector hints of any defects in the process, you need to communicate with the supplier right away. You can request them to replace the defective items or ask them to rework.
Communicate with the supplier and find out how they would fix the issue. If there is any issue pertaining to injection molding, then you can request them to trim the extra material by hand. Additional handling can result in further damage if care is not exercised during the process. Hence, it is essential to work out the problem with proper communication with the supplier.
Re-inspection for ascertaining rework
This provides added assurance that the defects have been resolved in your product that caused any concern to you earlier. You can still take corrective actions if the quality is not as per your liking. Doing this can save you a lot of money. Selling products that don't live up to the expectations of the customers will only damage your reputation.

WHAT TO DO AFTER RECEIVING IMPORTED GOODS?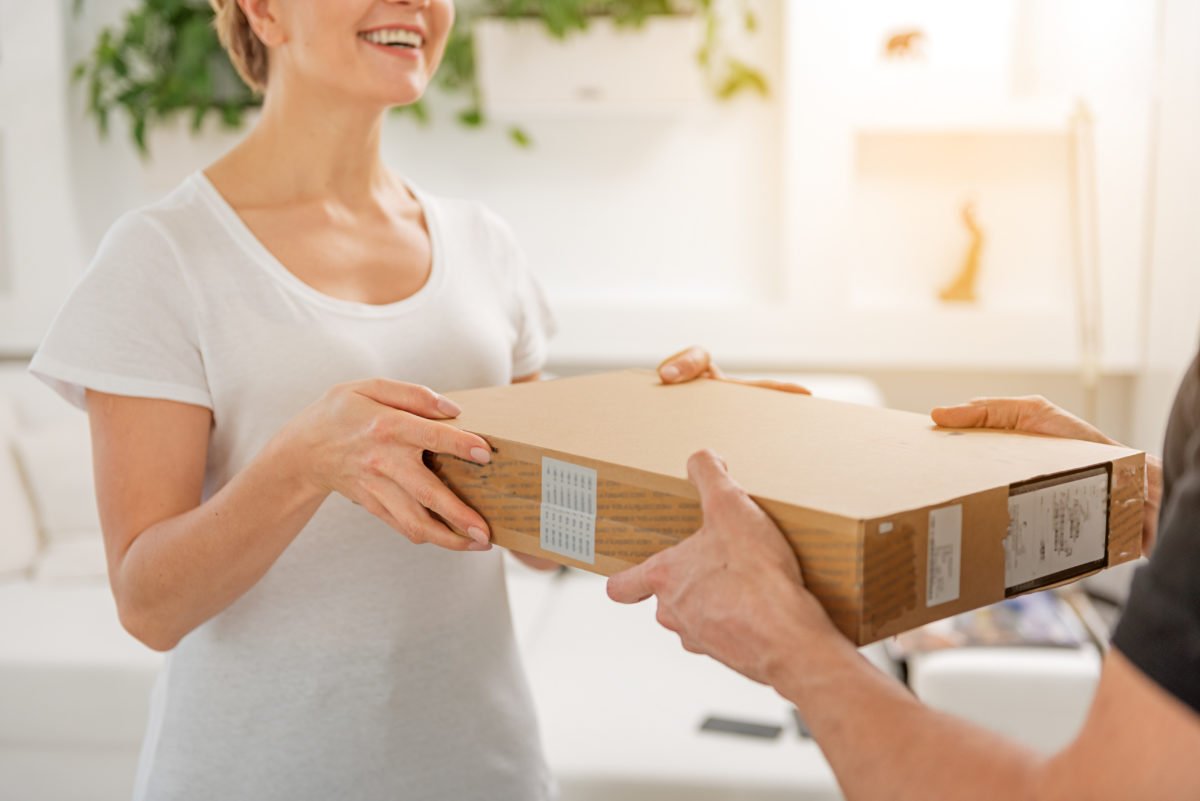 Once you have received your goods from a manufacturer, you need to make sure to check the quality, labels, instructions, and packaging. You can send an email to the supplier after receiving your goods. You can review the product and also offer them feedback to consider during the next shipment.
If you are keen on importing goods from China, make sure to follow this ultimate step-by-step guide to assist you in this process. If you want to ease your burden, then you can rely on DFH Global Logistics to be your freight forwarder. We have been in the industry for a decade. It is our prime focus to ease the entire process of importing from China to our clients. When you trust us with your task, we make sure that we ship the goods from the factories in China securely and put them in our secure warehouse. We keep a stock of your inventory and ship them as and when you request. DFH Global is a reliable partner for international businesses. Contact us today to learn how we can help you with your consignment.

WHAT ARE THE GOODS MOST COMMONLY IMPORTED FROM CHINA?
China shipped over US$2.499 trillion worth of goods all over the world in the previous year. As per the latest data available, over 60.2 percent of goods were imported from the country by the United States. Hong Kong shipped 11.2 percent of the total goods imported by the country. About half of China's exports were delivered to neighboring Asian countries.
Here are the top 10 products imported by China.
Machinery including computers
Lighting, bedding, furniture
Plastics and plastic articles
Vehicles
Toys and games
Clothing and accessories
Articles of steel and iron
Optical and medical apparatus
Toys and games have emerged as the fasted growing segment if we look at the goods being imported from China. There is also an increase in the shipment of plastic, iron and steel articles.

IMPORTING FROM CHINA BY AIR, SEA, RAIL AND EXPRESS SHIPMENT
There are numerous costs associated while shipping goods from a different country. Freight shipment adds a lot. It includes packing, container fees, and terminal handling. In order to get a clear picture of what costs you are incurring, you need to request for freight quite from the freight forwarder. Once you are happy with the quote, you can proceed with the shipment transportation. The main modes of shipment of imported goods from China include:
Sea freight
There are numerous advantages of opting for sea freight. It is a cost-effective form of transport and is crucial for operations and supply chain management for a global chain. Heavy goods can be easily shipped overseas because of large storage capacities. Moreover, it is the most environmentally friendly form of transport.
Airfreight
Airfreight refers implies to an airport to airport service. It is not a "door to door" service. You are solely responsible for collecting the goods once they have cleared the customs at the delivery airport chosen by you. This is the quickest means of shipping your goods from China. But, it is quite costly.
Rail Freight
Rail freight involves the use of railroads and trains for transporting goods from one place to another. If you opt for this method while shipping goods from China, then the goods would be boarded on a cargo train by the logistics company and will be shipped to the intended destination. Trains can easily carry bulk materials in large quantities over long distances.
Courier Service/ Express Shipment
A courier is referred to as an express or 'door to door service'. Here the company sends goods from your suppliers to the delivery address chosen by you. The freight forwarder manages all the aspects of transporting goods from one point to another. This includes local pickup, packaging, customs clearance, payment of taxes, and duties. TNT, UPS, FedEx, and DHL are the popular courier companies operating from China. It is quicker in comparison to rail and sea shipping. However, there are limitations associated with parcel weight in this mode of shipping.
No matter which mode of shipment you choose, it is vital to make sure to rely on a trusted and reputed freight forwarder. This will ensure that your goods are transported securely after going through all the mandatory customs procedures. DFH Global Logistics is a reliable freight forwarder in China with a decade of experience. We have successfully managed several shipments all over the worldwide. We understand that logistics is a highly valued aspect of any international business. Get in touch with us and we will explain the entire process to you.

TIPS TO FOLLOW WHILE IMPORTING FROM CHINA
Shipping from China is not an easy process. The country has complex procedures with dramatic growth in trade activities over the past few decades. Chinese goods have received wide acceptance all over the world. Shipping from China can be easy if you know how to ship successfully. Here are some tips to consider while importing goods from factories in China.
Get quotes from different suppliers and choose a product as per your satisfaction
Do quality inspections or request for a sample
Choose a reliable freight forwarder as they manage a lot on your behalf
Use appropriate packaging for your goods
Get insurance for your goods
Choose the right incoterms as these will help you manage costs, liabilities, and risks involved in international trade
Consolidate all your shipments
Build a lasting relationship with a reliable freight forwarder in China.
Make good use of free warehousing facilities provided by a few freight forwarders as it is quite expensive. DFH Global Logistics offer 30-60 days of free warehouse service to its clients.
Let freight forwarders manage the inventory for you
Ship during off-peak and try to avoid short notice shipping as it is quite expensive
CARGO INSURANCE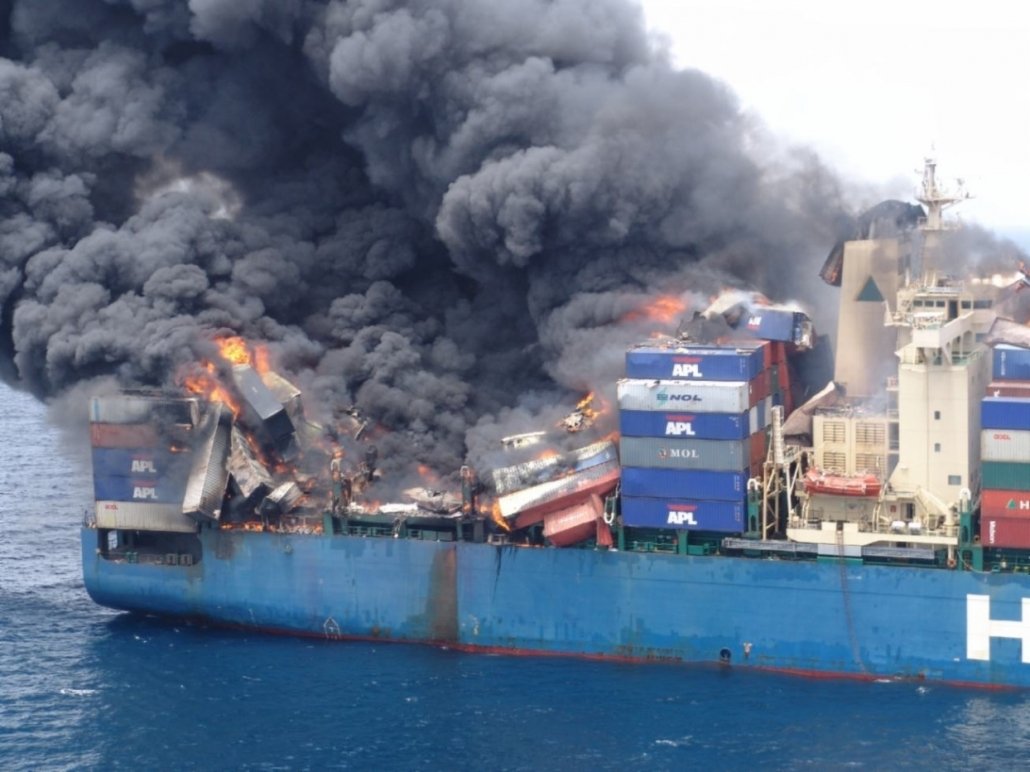 A freight forwarder must insure every shipment being made from China. This is however dependent on whether insurance is included in the freight service or not. No insurance company covers all aspects of shipping. The customers need to verify the insurance policy over a shipment. DFH provides freight insurance when you choose specific shipment types. The insurance policy provides coverage over breakage and damage. It is necessary to be backed by insurance to prevent exposing yourself to unpredictable problems. The insurance cost is estimated by estimating the value of goods and the value of freight. Based on the category, a charge of 0.1-0.3 % is used as the insurance amount.

WHY RELY ON DFH?
DFH Global Logistics provides a full range of international shipping solutions. You can contact us anytime for a free shipping quote. You need to be careful in choosing a logistics partner in China. Some companies do not pay heed to customer requirements and this may lead to misunderstandings. You can benefit by teaming up with experienced and professional freight forwarders like DFH Global Logistics. We provide support at every step of international shipping and also offer assistance on the administrative parts such as customs clearance.
DFH Global logistics sea freight forwarder broker offers air, rail, express, and trucking transport. We also offer air and rail freight services. You can choose a shipping mode based on your requirements and budget. Airfreight is faster than sea freight but is quite expensive. Rail freight is also expensive but cheaper in comparison to air freight. DFH has been operating for over a decade now. The company has a strong network and expertise in international shipping. We also offer the best trucking services in the market. Many of our clients are reputed manufacturers in China. We can help you connect with reliable names in the industry. Call us today to learn more about the processes we handle for our clients importing goods from China.

FAQS ABOUT IMPORTING FROM CHINA
1. Why import from China?
It is no wonder why China has emerged as a leading manufacturer in the world.
Offers tangible and innovative products
High-profit margins for businesses importing goods from factories in China
Easy to import as there is a strong and wide network of global freight forwarders operating from the major ports
No need to travel all the way to China to find products. You can request for samples and they will be delivered to your doorstep
2. How to find great suppliers?
If quality is your main concern, then make sure to connect to suppliers from popular platforms such as
Aliexpress/Alibaba
Trade shows
Canton fair
Global Sources
Referrals
Relying on dependable platforms ensure that you are connecting with just the right suppliers who have established a reputation with their quality services.
3. How to make payments to Chinese suppliers?
Most of the sellers in China prefer payment for goods purchased from them through wire transfer. A few sellers accept payment through PayPal. However, it is not accepted for large orders.
4. How to make sure to receive only high-quality products?
If your biggest concern while importing from China is the quality of the product, then make sure to communicate well with the supplier.
Define what a quality product means to you
Inspect the shipments at different stages of production
Hire a third-party in China for inspecting the quality of goods you have requested
5. Can I request a sample before placing an order with a manufacturer?
Yes! We ship samples from the factories that you are interested in collaborating with. We provide express delivery of samples that you have chosen. These are delivered within a week so that you can verify the quality and take quick decisions.
6. Who is responsible for taking care of the shipping costs?
The responsibility is defined by the incoterms governing your trade. It is either you or the manufacturer you have chosen who has to bear the shipping costs. You can negotiate with the seller to determine the incoterms and make the most out of the business transaction. We at DFH Logistics provide various shipping modes from China. You can opt for sea, rail and air freight based on your requirements. We also provide expedited shipping throughout the world. We team up with reliable partners to provide courier service as well.
7. Do you follow proper customs procedures?
Our professional team is well-versed in managing all the customs procedures. We make sure that the procedures are followed as per the law so that we can quickly ship your goods to your chosen address.
8. Should I opt for product liability insurance?
Investing in product liability insurance can help you cover the losses if there are any in the goods delivered to you by a seller. Make sure to discuss this with the manufacturer. Further, freight insurance can cover any damage to your goods during transit.

ARE YOU READY TO IMPORT GOODS FROM CHINA?
Importing from China and reselling the goods can be a lucrative business option. Although this sounds exciting, there are certain challenges that you will encounter in this endeavor. Ready to Get Started Importing from China? Global trade is obviously not an easy venture. You need reliable partners to assist you throughout and help your business flourish.
Allow DFH Global Logistics to help you manage the complex procedures involved in shipping goods from China. If you are eager on connecting with a genuine and dependable freight forwarder who can manage the entire trade aspects from China for you, then get in touch with us. We at DFH believe in easing the burden on our clients involved in shipping goods from China. We are your reliable trade partners.
Request for a quote today!
Contact DFH Global Logistics for Best Rate
The Best Freight Forwarder in China
You added a Post/Page Content Element to this entry that tries to display itself. This would result in an infinite loop. Please select a different entry or remove the element.