A Comprehensive guide shipping from China to Sweden
This guide equips you with all the information you need while shipping goods from China to Sweden.
Contact DFH Global Logistics for Best Rate
The Best Freight Forwarder in China
Shipping from China to Sweden: A Comprehensive Guide
Imports to Sweden from China are a multi-billion dollar industry. In this guide, we'll go over everything you need to know to get started.
DFH Logistics is large enough to handle any shipping job but small enough to care about your needs. Our goal is to tailor shipping solutions for all kinds of clients. Whether it's express freight, railway freight, or air freight from China, we're here to help you get started today.
Contact us for a freight quote so we can get you in business!
Importing From China to Sweden
How to Get Started Shipping from China to Sweden
6 Steps for Importing from China
4 Shipping Methods from China to Sweden
Shipping Cost from China to Sweden
Shipping Time from China to Sweden
Documents Needed for Shipping from China to Sweden
Why Choose DFH as Your Freight Forwarder?
Importing from China to Sweden
Before you're ready to export goods from China to Sweden, it's important to factor in the following:
Both countries' customs regulations
Each country's Import and export policies and restrictions
Shipping documents
Suitable modes of transportation for the goods being shipped
The appropriate shipping routes used by the chosen mode of transportation
Finding a China-based carrier with good rates and that can effectively handle your shipping project will ensure your needs are met, both with regards to maximizing your company's profit and maintaining the integrity of your inventory.
How to get started for shipping from China to Sweden:
Handling international shipments is a complicated process. It involves coordinating not only the actual shipments but getting the items through Chinese and Swedish customs while making sure your company follows all regulations and doesn't violate any restrictions. This takes background knowledge, experience, and the ability to stay informed about changes in the industry. That's why choosing the right freight forwarder for your company is essential.
Even though you won't be handling this process yourself, it's important to know a little about how the process works so you can work through logistics and potential pitfalls with your forwarder.
Step 1: Check trade laws in China and Sweden
Make sure you're aware of current regulations and restrictions when exporting from China and importing to Sweden. Both countries have different policies which can change often, so it's important to stay informed. This is also the time in the process to find out what documents you'll need to have ready for your goods to pass smoothly through customs.
Step 2: Decide what to import
You probably already have an idea of what merchandise your company is well-equipped to offer. From a business standpoint, it's vital to make sure there will be a demand for your products in Sweden. Check what items currently sell well there. Research levels of demand for products so you know how much you should import and roughly how much it will cost you to produce, market, and deliver those goods to your customers. This is a business venture, after all – you want to make sure at the end of the day, you're still able to turn a profit after factoring in expenses.
Sweden already imports a variety of goods from around the world.
Reviewing their current top imports is a great starting place when determining what your company can offer.
Crude petroleum
Refined petroleum
Coated flat-rolled iron
Petroleum gas
Other iron products
Cars
Vehicle parts
Broadcasting equipment
Computers
Packaged medicaments
Knowing what already has an existing market and demand in Sweden can give you a good idea of what you might be suited to provide for your prospective customers.
If you're unsure where to start, check Alibaba.com. Alibaba is a Chinese business-to-business website that helps companies find merchandise to sell in other countries. Here's just a handful of the types of items you can find on Alibaba.com to import to Sweden:
Men's clothing
All-terrain vehicles (ATVs)
Cell phone cases
Professional gaming headsets
Baby food
Pre-packaged snack foods
Leather
Jewelery
Scarves and shawls
Wristwatches
Bus parts and accessories
Luggage and travel bags
Self-defense supplies
CCTV cameras
Water treatment supplies and appliances
Cables for electronics
Batteries
Musical instruments
Souvenirs
Fireproofing materials
Now is also the time to determine whether any items you're considering importing are prohibited or restricted by the Swedish government. If they are, delve into the current regulations that apply to those specific items. The last thing you want is to realize your cargo isn't allowed into the country and you have to figure out what to do with a container-load of inventory.
Animals, birds, and other livestock
Animal carcasses or products
Counterfeit coins, banknotes, passports, etc.
Textile articles
Animal embryos
Chemicals
Counterfeit or pirated goods
Drugs
Red tuna Fish
Items that infringe on a trademark or copyright
Foodstuffs
Wireless telephone
Soil
All forms of asbestos fibers
Waste products
Weapons
Alcoholic beverages
All products that contain dimethyl fumarate (DMF)
Tobacco products
Seeds
Tea leaf originated from China
Keep in mind that this list isn't exhaustive and can change often, so check current regulations every time you decide to ship a new type of item to Sweden.
Step 3: Find a supplier
After you've decided what you want to offer your customers, an internet search can put you in touch with Chinese suppliers looking to sell just that. By developing a mutually-beneficial relationship with your suppliers, you can provide quality goods for your customers while creating beneficial business for yourself and your supplier.
Where can I find China Suppliers?
As we know, a good supplier is equal to a good client, so it is very important to find the right China supplier before we do business. Here are some methods for your search for the right suppliers from China as your business partners.
A famous business-to-business website from China is a good place for you to choose suppliers.
Famous business to clients' website from China is the second place for you to choose China suppliers.
Visiting different kinds of Chinese business fairs is a good method for getting in contact with suppliers directly.
Your freight forwarder can help recommend good suppliers for you, as they are Chinese. As a high-quality freight forwarder, they should have many different cooperating suppliers already. For example, if you choose DFH as your freight forwarder, we can help you as much as we can to get high-quality china manufactures.
A Chinese sourcing company can help you to buy any goods directly from the suppliers if you don't want to look for suppliers yourself. There are so many Chinese sourcing companies that do this job very well. It may be a better choice than buying directly from China. Click here to check the top 50 China Sourcing companies.
You can search for suppliers directly on Google. You'll find a wide variety of reliable Chinese suppliers for you to choose from.
If you find yourself struggling with price negotiations with your new-found supplier, contact us. We can talk you through the process and help you get the best price for your merchandise. It's just one more way DFH Logistics is here for you from beginning to end.
Step 4: Estimate your tax liability for importing goods from China to Sweden
Sweden customs will apply a 25% value-added tax, for foodstuffs, it is 12%(not including alcoholic beverages and tobacco) and for magazines and books it is 6% based on the value of your merchandise. You may also need to pay customs and excise duties.
Other taxes and fees may apply depending on the type of items you're shipping. It's vital to stay well-informed about Chinese and Swedish trade regulations so you know ahead of time what fees and taxes you should expect to pay. This will prevent unhappy and expensive surprises down the road. It will also help prevent you from running into unforeseen problems at Swedish customs.
If you want to import from China but are unable to pay taxes, DFH Logistics can help you solve this problem. Our door-to-door shipping services include customs clearance and taxes in our price quotes. And no matter what shipping method you choose, we can help you navigate tax information.
Step 5: Define your shipment's Incoterms
If you've never shipped anything internationally before, you might not be familiar with the term "Incoterm." Incoterms are internationally-recognized rules and terms that distribute responsibilities and liabilities between buyers and sellers when importing and exporting goods. They address who's responsible for making payments on and monitoring shipments, obtaining insurance, preparing shipping and customs documents, and other shipping-related tasks. They're industry-standard, so they're important to be familiar with. Make sure you familiarize yourself with these and define your shipping's Incoterms before moving forward.
Step 6: Hire a freight forwarder
As you can see, shipping items across the world is a complicated process that can get messy if you don't know what you're doing. That's why it's so important to hire a reliable and experienced freight forwarder. A good freight forwarder will handle the transportation of your inventory from the time it leaves your factory until it arrives at its final destination. This is the service DFH Global Logistics has years of experience handling. Don't hesitate; reach out today so we can get to work helping with your shipment.
Not sure where to start?
If you want to start doing business but still don't know where to start, send us an inquiry. We can teach you the step-by-step process and help you source products. We're so confident you'll love our service, we want to start working with you before you're even ready to start shipping inventory.
Shipping Freight Methods from China to Sweden:
We can provide cost estimates and explain the pros and cons of each shipping method in your specific situation. However, it's best to have some background knowledge of these methods beforehand as well.
The main options are express shipping by courier service, airfreight, train railway freight, and sea freight. In this section, we'll provide a quick overview of how each method works as well as their respective strengths and weaknesses.
Express Shipping freight From China to Sweden:
This is the fastest option to ship goods to Sweden. With Express shipping, your merchandise can reach its destination in 2-3 business days, or 3-6 calendar days. Express freight duration almost same at every country in the Europe. With Express shipping courier services see your packages from door-to-door – that is, from your supplier factory to the items' end destination.
A variety of well-known carriers offer these services, such as UPS, TNT, FedEx, and EMS. They all have good reputations for reliability, so you can rest easy knowing your items are quickly making their way to their destination. These carriers use a variety of methods (airfreight, sea freight, and train railway freight, which we'll go into in greater depth later) to provide a hands-off, worry-free service. They can pick up your inventory at your door (or factory) and see it to a designated address, whether that be the warehouse in Italy or directly to your Swedish customers.
Door-to-door express shipping handles items of all sizes and weights. Light items are generally air-freighted for speed and heavy items are sea-freighted, which involves a longer ship time. But since they come directly to your door, they are the most convenient option.
Upsides to express shipping: A fast, worry-free experience for you
Downsides to express shipping: More expensive than alternatives
Airfreight from China to Sweden:
The biggest advantage of air freight is its speed. Items leaving China can arrive in Sweden within 3-7 days. This is optimal for high-value items since they spend less time in transit. However, there are a few trade-offs for that speed.
Airfreight is generally more expensive than rail or sea. It's also better for small items because airlines have weight and volume restrictions. Airfreight also uses more fuel than alternatives, so if carbon footprint is a concern for you and your company ethic, you'll want to opt for sea or rail freight.
Keep in mind that airfreight normally only involves delivering goods to an airport in Sweden, not to the inventory's ultimate destination. Additional transportation accommodations must be made to get your shipment to its final destination. The exception, of course, is if you've arranged for door-to-door transportation. As discussed above, door-to-door delivery allows arrangements to be made to transport the goods from the airport to their end destination, as well as clearance through Swedish customs.
Airfreight is split into two categories: general cargo and special cargo. As the name suggests, most items are considered general cargo.
Examples of general cargo:
Electronics
Jewelery
Pharmaceuticals
Personal accessories like watches, purses, etc.
Special cargo is subject to different regulations than general cargo, which can involve additional inspections.
Examples of special cargo:
Live animals
Dangerous items, like certain chemicals
Items that need to be temperature-controlled, such as seafood
Remember, some airlines have restrictions that prevent them from handling special cargo. When obtaining an estimate, make sure you mention any items that might fit into this category. The type of items you're shipping can impact what airlines (and which airport destinations) your items can travel through. This, in turn, can affect the price you end up paying.
Top International Freight Airlines from China to Sweden:
Federal Express
UPS
British Airways
China Airlines
Asiana Airlines
All Nippon Airways
Top Chinese airports for exports to Italy:
Beijing Capital International Airport
Chengdu Shuangliu International Airport
Shanghai Hongqiao International Airport
Shanghai Pudong International Airport
Xi'an Xianyang International Airport
Guangzhou Baiyun International Airport
Hong Kong International Airport
Kunming Changshui International Airport
Shenzhen Baoan International Airport
Hangzhou Xiaoshan International Airport
Stockholm Arlanda Airport
Göteborg Landvetter Airport
Malmö Airport
Upsides to airfreight: Fast
Downsides to airfreight: Expensive, high carbon footprint, constraints on what type of items can be shipped via air
Train Railway Freight from China to Sweden:
Train railway freight is the happy medium between sea freight and airfreight. Generally, railway freight is about half the price of airfreight, but about 40% faster than sea freight, mitigating the main drawbacks of both. Using a method quicker than sea freight allows you to keep less inventory on hand in Sweden since you can ship smaller batches more frequently. This also allows you to tailor your inventory to your clients' changing needs by making smaller, quicker, more frequent shipments.
This method is versatile; it can ship pallets, cartons, crates, controlled-temperature items, frozen and fresh food, pharmaceuticals, and other items that require special care and handling. Railway freight can also handle a large variety of products, both small and large.
However, there are limitations to railway freight. High-value and dangerous items can't be shipped by railway freight, so you'll need to look into other options if those terms apply to your merchandise.
Train railway freight is split into two types: Full Container Load (FCL) and Less-than-Container Load (LCL).
Full Container Load (FCL): These are shipments where all the items in a container are owned by a single company. This is a good option when you're shipping enough volume that you can fill an entire container by yourself. This is suitable for bulk items and large-volume products. It's the most cost-effective option of all, provided you're filling the entire container.
Less-than-Container Load (LCL): Multiple shippers' items are packed together into a single container. This is the way to go when you're shipping in quantities too small to fill an entire container. This allows for smaller, more adaptable inventory.
You may be wondering why anyone would choose LCL if FCL is the cheaper option. With FCL, you pay for the entire container. If your shipment is too small to fill the container, it can be more cost-effective to opt for LCL, where you're only paying for the space your items take up.
Railway train freight from China to Sweden
We can arrange railway train freight from China to Sweden, if you need us to pay the taxes, and help to do the import taxes, then we will have train freight shipping methods including taxes and customs clearance for your reference. You need only wait for the cartons to arrive from your China suppliers after you pay the shipping cost. All the steps of handling shipping from China to Italy we will help to do for you. If you want to use your tax account for railway shipping, we can work with you using that method as well.
Items that can't be shipped by railway freight:
Electronics (tablets, cell phones)
Liquids
Powders
Knives
Weapons
Other hazardous items
Main railway freight routes that run from China to Europe:
Wuhan-Europe
Chongqing-Europe
Suzhou-Europe
Zhengzhou-Europe
Beijing–Moscow (Russia)
Upsides to train railway freight: Faster than sea freight and less expensive than air freight, making it a great middle-ground between the two. There has a direct railway between Beijing (China) and Stockholm (Sweden).  Train railway can handle a wide variety of items, both in terms of item type and in size and weight. The FCL and LCL system allows you to choose the option that works best for you.
Downsides to train railway freight: There are some limitations regarding what items can be shipped via train railway. Also, since it's a middle-ground between the speed of airfreight and the low cost of sea freight, if speed or low cost is your highest priority, it's unlikely railway freight will be the best choice for you.
Sea Freight shipping service from China to Sweden:
Sea freight is the most common method of shipping items from China to Sweden, mainly because of its versatility and reliability. While rail and airfreight have constraints on what items they can carry, practically everything can be shipped by sea, including very large and heavy items (like cars). The main downside to sea freight is its timeline. While other shipping methods deliver cargo in a matter of days, sea freight takes weeks. Items usually take between 35 and 45 days to reach their destination, depending on the type of freight and the specific ports of departure and arrival.
Sea freight operates under the same FCL and LCL container system as train railway freight. Consider container sizes when choosing shipment sizes and when obtaining a price estimate, since prices for FCL and LCL are different.
Top Chinese seaports for exports to Italy:
Shanghai
Shenzhen
Ningbo-Zhoushan
Guangzhou
Qingdao
Tianjin
Copenhagen Malmo Ports
Port of Falkenberg
Port of Gavle
Port of Goteborg
Port of Halmstad
Port of Kalmer
Port of Lysekil
Port of Stockholm
Port of Norrkoping
Port of Sundsvall
Port of Ahus
Port of Uddevalla
Upsides to sea freight: Inexpensive, lower carbon footprint than airfreight, can handle all items, FCL and LCL system lets you adapt to your business's needs
Downsides to sea freight: Slow
Comparing Shipping Methods at a Glance:
Shipping Cost from China to Sweden:
| | |
| --- | --- |
| Express | High |
| Air Freight | High |
| Rail Freight | Medium |
| Sea Freight | Low |
Shipping costs change frequently due to factors such as:
Capacity
Demand
Fuel prices
The state of China and Italy's economies
Seasonality
Busy times for Chinese exports are January (Chinese New Year) and the third quarter of the year (July-September). The latter is due to increased demand in anticipation of end-of-the-year holidays.
Keep in mind that quotes for FCL shipping are usually stable for up to 2 weeks, while LCL rates last up to a month. This is why it's so important to 1) obtain a quote specific to each shipment, and 2) act quickly to place your shipment order after receiving a quote.
Shipping Time from China to Sweden:
| | |
| --- | --- |
| Express | 2-3 business days, or 3-6 calendar days |
| Air Freight | 3-7 days |
| Rail Freight | 20-24 days |
| Sea Freight | 35-45 days |
How do I know what method is right for me?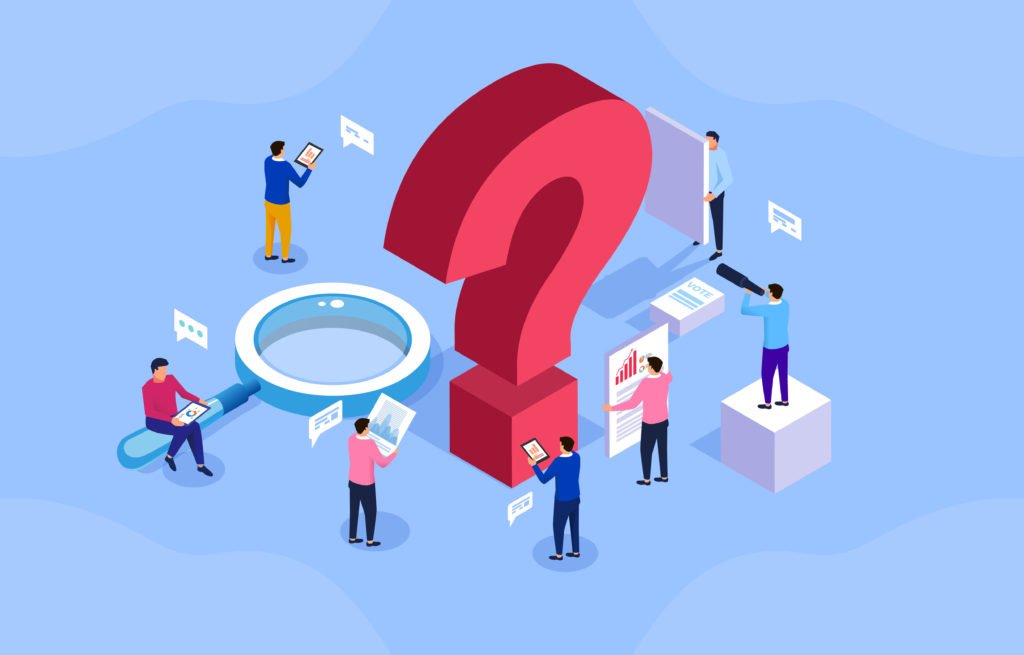 Business people discuss solving business problems
This is just a summary to give you an idea of shipment methods. The only way to know what shipping method is the best choice for your specific needs, at the specific time of shipment, is to contact an experienced freight forwarder who can listen to your situation, provide cost estimates, and recommend the option that best fits your needs.
At this point, it's clear that this process is complicated and involves a lot of factors. That's why it's so important to get a quote that's specific to you.
DFH Global Logistics has over 10 years of experience handling international shipment logistics, which means we have the know-how and ability to make sure each shipment reaches its destination safely and without complications. If you're looking for a freight forwarder to coordinate your shipments from China to the Netherlands, contact us for a free quote today.
Documents to prepare when shipping from China to Sweden
Single Administrative Document. This is the declaration document that you write to customs.
Bill of lading, also known as an air waybill, sea waybill, or courier waybill. This is required for every shipment and serves as a contract between you and the carrier.
Entry summary declaration
Certificates of Origin
CMR
Packing list
CIM consignment note
Certificate of shipment
Invoice
Not all of these are necessary in every case, and document requirements vary based on the shipping method. Staying well-informed about current regulations and consulting with your freight forwarder will help ensure you always have the proper documentation prepared for your shipment.
If you're not sure what documents you need or feel lost when preparing your documents, contact us. We offer help preparing commercial invoices as well as import and export customs clearances for each shipment.
Advantages of Choosing DFH Logistics as Your Freight Forwarder
Why choose DFH Global Logistics limited as your freight forwarder from China?
We offer the following complimentary services for your convenience:
24/7 customer service.
We have offices in Shenzhen, Guangzhou, Shanghai, Jiangxi, Tianjin, and Zhejiang. If your supplier's factory is located anywhere within mainland China, no matter which city it is, we offer free pickup within 3 hours of pickup authorization.
If you have multiple suppliers, we'll pick you up from each of their warehouses and package your goods together to save you shipping costs.
After picking up your goods from your suppliers' warehouses, we'll check all your product for quality before we send them out if you need us to do this.
We take photos of merchandise after pickup upon request.
If your goods aren't ready to send to their destination, we offer free warehousing until they're ready to go.
Free repackaging service for goods from suppliers so you know your merchandise is always properly packed for safe, damage-free transit.
We can help to ship goods to any destination address as requested.
We keep your customer information safe and never disclose confidential information to your suppliers.
Whatever the request, no matter how unorthodox the shipment, we'll do whatever it takes to fit your needs.
Shipping From China to Sweden– Frequently Asked Questions:
What import taxes will I have to pay for Swedish customs?
Swedish customs apply a 25% value-added tax to nearly all imported items. You may also need to pay customs and excise duties, as well as other fees.
It's Important to stay well-informed about current Swedish import fees and to disclose all the contents of your shipments to your freight forwarder so they can provide you with an accurate estimate.
If you don't want to pay taxes by yourself, we have also shipping methods that including taxes, door to door, including all cost. You need only waiting the packages arrive after paying us the shipping cost, then we will handle it for you. That is a special shipping route from China to Sweden, including shipping fees, including taxes, including export customs clearance and including import customs clearance.
What's the cheapest way to ship from China to Sweden?
Sea freight is the cheapest shipping option from China to Sweden. However, prices vary often based on several factors. Remember that prices for FCL and LCL are different, and which one is most economical for your situation will depend on the particularities of a specific shipment.
How can I reduce the cost of shipping?
If you are familiar with your country of destination, we invite you to consider to a door-to-port service. This is not possible for every destination though. You may choose to self-pack your inventory to lower origin costs. Please remember that your personally packed items must still be professionally loaded by our overseas movers. Packing your own shipment must also be for professional export shipping, and can only be insured for total loss.
What type of boxes should I use for household goods?
Always use new packing boxes and materials. Never used old or pre-used boxes to ship your items. Old supermarket boxes may cost nothing, but they are not well padded nor strong enough to withstand international shipping, and will often be responsible for damage to your items.
How can I make sure my goods arrive safely?
While we take all possible precautions, we encourage every customer to purchase insurance so your shipments are covered in case of damage or loss during transit. We're happy to help you choose the right insurance for you. We can even walk you through the process.
What is the best way to protect fragile items
Ensure our overseas shipping crew is aware of your boxes containing your fragile items. Our team will inform you if your valuables should be packed in more protective boxes. Generally speaking, the heaver the item, the tighter the box around it should be. Label all fragile item containing boxes "FRAGILE".
When will my payment be due?
Payment is due after goods ship. If you're choosing to have us pick up your items at your supplier factory, payment is due after item pickup. We will send out and provide the tracking number which can let you track your goods shipping states online, at the time you can arrange to pay to our company account.
Which payment methods do you accept?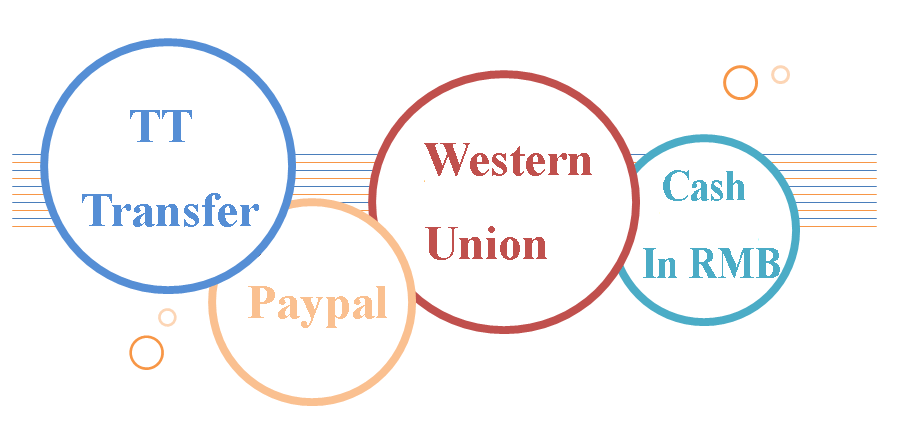 T/T transfer
PayPal
Western Union
Cash in RMB (Chinese currency)
If I choose you to be my forwarder, how to begin to cooperate with you?
It is very simple, you need just email your china manufacture and send a copy to our email address to let the supplier know, DFH is the shipper for the shipment, DFH will be your freight forwarder, also confirm with us the shipping method after we make the shipping offer to you, then we will go ahead to arrange the next steps together with your manufacture, to let your shipments arrive safely and on time.
Do I need to be present when my container is delivered?
Yes. Ensure that you are the location when you are delivery crew arrives. Please, stay while the unloading is underway to answer any questions. You may authorize an adult to represent your interests if you cannot be there yourself to accept your delivery, and inform the delivery crew ahead of time. Your representative must be prepared to record any change in the condition of your items at the time of arrival and load.
What items not to ship?
We recommend not shipping the following:
Important family documents.
Guns
Seeds or live plants
Open bottles
Hazardous & flammable liquids
Alcohol
If you want to import goods from China to Sweden and have other questions, please send us a message using the template below – or email us directly at info@dfhfreight.com. It will be our pleasure to support you as you navigate shipments step by step.
Contact DFH Global Logistics for Best Rate
The Best Freight Forwarder in China