Top Amazon FBA Forwarder In China
The Best Price and Service help you shipping goods from China
1. Cargo transportation to the Amazon warehouse is worry-free, complete in one step
2. Transport the goods to the US, European countries, Japan, Canada Amazon warehouse DDP.
3.Multiple shipping methods DDP to Amazon warehouse: Rail, Air, and Sea.
4. Fast or slow lines, to meet different delivery time demands.
5.To Europe countries by Rail cheaper and faster than By sea
6. Transparency in weight can be photographed and verified before shipment
7. Make small service improvements every day. These incremental performance gains add up to better service for you.
8. Make sure that your experience with us is as easy, smooth and reliable as possible
Contact DFH Global Logistics for Best Rate
Your Best Freight Forwarder in China
A Step by Step Guideline for Amazon FBA Sellers
Learn about how to ship products directly from China to any Fulfillment By Amazon Center anywhere in the world
Known as Fulfillment By Amazon, an FBA Service is one provided by the global e-commerce giant to online sellers. Amazon takes the burden off sellers by providing them with storage, shipping, and packaging facilities. If you are a registered Amazon seller, you can ship your merchandise to an Amazon fulfillment center anywhere in the world where they are stored until they are sold to buyers.
1. Benefits of the FBA Program to Sellers
2. Amazon FBA disadvantages
3. FBA Shipping Service Terms
4. DFH Global Logistics Amazon Shipping Freight Forwarder Company in China
5. Amazon FBA Shipping Regulations
6. How Amazon FBA Works
7. Where are Amazon FBA Warehouses Located?
8. What are Amazon Fees?
9. How to Calculate Amazon FBA Shipping Fees
10. Amazon FBA FAQ's
What is Amazon FBA?
Once a buyer places an order for your merchandise, Amazon has staff on standby who prep, package, and ship it to the buyer. This is one of the perks enjoyed by registered sellers on the FBA program. Another good thing about this service is that Amazon handles the customer service of your business for you in relation to buyers and can also help you process orders for your products made from other platforms.
To avail of this service, you need to register for the FBA program, which is free. Besides registrations, you will be asked to pay a premium service fee if you want Amazon to handle order processing, packing, picking, packaging, and shipping for you.

Benefits of the FBA Program to Sellers
As a seller, you too can enjoy the benefits of all Amazon's integrated services. Today, many online sellers enjoy the following.
Enjoy Amazon's Branding: Amazon is a very strong brand known globally, and if you associate with them, it gives you a head start in the global e-commerce sphere. Having their brand name connected to your business will elicit trust from buyers. You will also enjoy their excellent delivery system and customer service.
Shipping fees are subsidized: Amazon has a large network of shipping companies they work with all over the world, which gives them and their sellers the advantage of economies of scale. If you are registered under this program, you can also enjoy part of the discounts on shipping fees since the discounts shipping companies offer to Amazon are transferred to their sellers. You can also offer free shipping to buyers who buy a certain quantity of items from you if you are eligible under the Free Super Saver Shipping and Amazon Prime Scheme.
Access multiple platforms: Items and inventory sold on multiple platforms can also be processed by Amazon, so you are not limited to their platform alone.
Reach a large buyer network: Under the qualified FBA Listing, the Prime Logo is displayed under your profile, which qualifies you to access new and existing customers looking for free shipping for one or two days.
This access creates an avenue for you to reach new customers, generate new leads, and increase sales conversions.

Amazon FBA disadvantages
Despite the amazing benefits of the FBA program, there are a few disadvantages to be aware of. Knowing what these disadvantages are will help you mitigate their effects both in the short and long term.
Items damaged/lost in transit: It is not uncommon every once in a while to hear sellers complain about their merchandise getting damaged or lost in transit, and sometimes, this is no fault of theirs. If loss or damage is noticed, Amazon will reimburse you, but in cases where it isn't, the seller will eventually bear the cost of the loss or damage of items.
Expensive Fees: FBA fees, which include storage fees among other fees, can quickly increase against a Seller's account, especially if the merchandise cannot be quickly transported or is bulky. Sellers also bear the cost of removal fees and fees for defective or unsellable products. All of these can add to increased fees, which can pose losses to the seller.
Stringent Product Guidelines: There are specific guidelines for packaging and shipping items to ensure that they arrive at Amazon's warehouses in prime condition. If these guidelines are not adhered to, Amazon will repackage them and charge the seller for this. This practice eats into the Seller's profit.
Lumping the same products together: Amazon lumps the same products together from a single manufacturer. While this seems like a smart thing to do, it is not always in the best interest of individual sellers. If you have a similar product like other retailers in the warehouse and theirs is of less quality, theirs can be mistaken as yours, which may lead to fraud allegations, account suspensions, and worse sanctions.
Higher return rates: You may experience a lot of item returns previously purchased by buyers. Under Amazon's policy, it is very easy for buyers to return items, and this may disrupt your business forecast for a certain period.
Amazon FBA Service
This service offers you the opportunity to work with and through Amazon. FBA services are of different types, but they are all geared towards bridging the gap between Buyers and Sellers. Let us bring to your notice the sub-services you can access under this program.
Product Prep Service: Amazon packages your products based on their packaging requirement and stores them in units to avoid delays should an order come through. Product prepping protects your items from damage in the warehouse. Prepping also includes product labeling, repackaging, and product consolidation.
Inspection Service: This involves the inspection of products to check if they meet approved standards. Once your products arrive at the FBA warehouse, product inspectors will check their conditions and see if they are suited for the purpose they are intended for. All this is to ensure that the products meet Amazon's regulations regarding quality.
FBA Shipping Service: This is an essential part of their service. Using their network of shipping companies, you can ship items from China to any Fulfillment center of your choice.
Customer Service: Amazon has a robust customer service network you can take advantage of to connect with old and new buyers.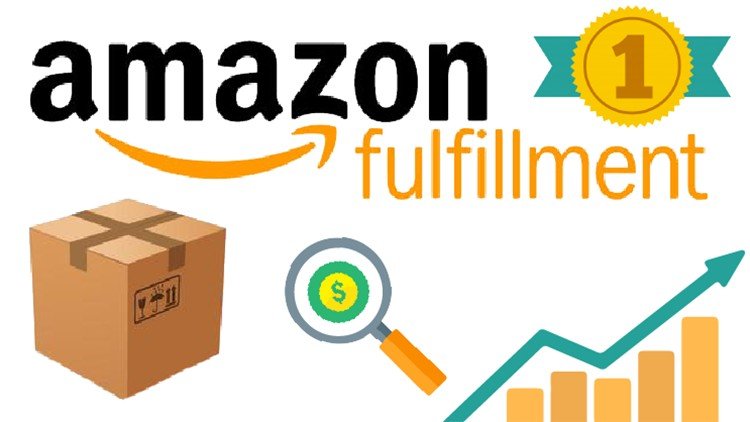 What is Shipping from China to Amazon FBA?
As a registered FBA Seller, this involves the ordering, prepping, and shipping items from China directly to accredited Amazon FBA Warehouses in a target country. Amazon operates several warehouses in different countries, and at DFH Logistics, we aid sellers in this endeavor. Using our service, you can ship goods from China to FBA Warehouses in the US, UK, Germany, India, and Australia.

FBA Shipping Service Terms
 Before you sign up for Amazon's FBA service, these are the terms you should take note of.
FCL Shipping from China to Amazon FBA
FCL means Full Container Load. If you are shipping a large volume of merchandise from China, you will need a full container for the purpose. Under FCL terms, you do not share the same container space with other retailers.
LCL Shipping from China to Amazon FBA
Less than Container Load (LCL) is the most common shipping term used by Amazon FBA Sellers. As the name implies, the items in transit will not use up the entire space in the container; hence different retailers have their items lumped together in the same container for subsequent sorting at the final destination. Retailers shipping items less than 18 cbm use LCL instead of FCL.
FBA Air Shipping from China to Amazon
Air shipping is the transportation of goods with planes from Chinese airports to FBA centers. Air shipping is of the essence if there is a short delivery timeline. Sellers use Air shipping to meet up with short window orders because planes are a much faster means of transportation compared to other options.
Sea Freight Shipping from China to Amazon
If you are shipping bulky cargo or a large volume of merchandise, sea freight is the best. Due to the fact that it is cheaper to move large volumes via sea vessels and also because sea-going vessels can lower rates because of their large capacity. With DFH Logistics support, you can ship items from China to Amazon's FBA centers in Europe and North America using any of the above means of transport.
Express Freight Shipping from China to Amazon
DFH Logistics also handles Express freight shipping on behalf of Amazon retailers. This service speeds up the delivery time from the point of pick up in China to the point of delivery (FBA warehouses).
You can also drop-ship items directly to the doorstep or approved location of the buyer using our comprehensive logistic network within a short time.
FBA Delivered Duty Paid (DDP) is a kind of delivery agreement where the Seller assumes full responsibility and the cost for shipping items to the buyer. Once the buyer receives the item, the terms of the contract are fulfilled.

DFH Global Logistics Amazon Shipping Freight Forwarder Company in China
DFH Global Logistics is a proud member of Amazon's FBA shipping network. We have supported and continue to provide expert logistics services to retailers looking to ship items from China to FBA Warehouses in Europe, Asia, and North America. Since China is a global manufacturing hub, it is understandable that you, like other retailers, will like to procure items from China. How you get the items to an FBA Warehouse should be of the least concern to you because we've got you covered.
We are an FBA Freight Forwarder with the expertise and resources to deliver your items safely and in good condition within deadlines. By taking advantage of our Network, you can ship items from Chinese Seaports and Airports at affordable costs to FBA warehouses.

Amazon FBA Shipping Regulations
When shipping items, here is a checklist of FBA regulations to guide you so that you don't violate laid down shipping rules.
Only a rigid 6-sided box should be used with the flaps intact

The address label you use should be clear with the accurate and complete delivery and return information

All boxes you ship must have an FBA Shipment Label

Each Pallet should have 4 labels (one at the top of each side of the box)

If you are shipping multiple packs in a single carton, use a unique shipping label on the carton.

If you must reuse boxes, remove old labels to avoid confusion

Wrap individual items separately

Use a strong tape and proper packaging materials to seal boxes

There should be 2inches cushioning separating items in a box

After sealing the box, shake it to see if items move inside. Items should not move.

Use boxes measuring 6×4×1 inches weighing 1 lb at least but not more than 50 lb or 25 inches.
Approved packing materials
Polythene Foaming sheets

Bubble wraps

Inflatable air pillows

Sheets of Paper
Materials that should never be used
Shredded paper

Foam strips

Crinkle wrap

Styrofoam
Acceptable Boxes for shipping
B Flute

ECT-32

200 lb/sq inch burst strength

RSC cartons
What Incoterms can be used by FBA Freight Forwarder?
The incoterms used by FBA freight forwarders are as follows.
DDP – Delivered Duty Paid
Under DDP terms, the seller handles the packaging and delivery of the items to a named location in the contract. He or she is also responsible for the import taxes and other duties to be paid. Sellers bear more risks than buyers under DDP, while the buyer only bears responsibility for receiving the items.
EXW is a term in which the buyer bears the responsibility of collecting the items from the seller and making arrangements for onward shipment. Under EXW terms, buyers are responsible for the risks involved.
Sellers and Buyers share responsibility under Free on Board terms. The seller is responsible for the cargo up to its arrival at the onboarding stage at the port. From this point, the buyer bears the risk until the cargo reaches its final destination. FOB is ideal for importers since it gives them more control over costs.

How Amazon FBA Works
Here is a step by step process of how FBA works.
Step 1: Account Setup
If you already have an Amazon FBA account, you add it, but if not, you open a new one
Step 2: Create your product listing by adding products to your catalog
Step 3: Prepare your products by making sure they are e-commerce ready so they can be shipped to customers.
Step 4: Ship your products to Amazon FBA Warehouses by engaging carrier partners. Amazon's online tool can help you track your cargo using a tracking number all the way to the warehouse.
Step 5: When customers order your item, Amazon packs, and ships on your behalf from their distribution centers.
Step 6: Amazon provides excellent customer support on your behalf. They process inquiries, refunds, and other associated customer assistance round the clock.

Where are Amazon FBA Warehouses Located?
Amazon warehouses or fulfillment centers, as they are called, are located in different parts of the globe. As a registered FBA seller, once you create an account and ship items, Amazon may move them to any location of their choice, but if you want a specific location, you will need to adjust the settings and indicate the specific fba warehouse address you want.
DFH Global Logistics ships cargo from Chinese suppliers directly to the following amazon FBA warehouse locations on your behalf.
China to Canada

China to the USA

China to India

China to Australia

China to Germany

China to the UK

China to Mexico

China to Hong Kong

China to Italy

China to Japan
We also ship to Aliexpress European warehouse too.

What are Amazon Fees?
When shipping to Amazon FBA, there are fees involved. These fees are charged based on the weight and size of the items. Here are the fees you should know about.
Monthly fees: Professional sellers pay a monthly fee of $39.99, but if you are an individual seller, you pay no monthly fee but 99 cents for each of your items sold plus a selling fee ranging between 45 cents – $1.35 for every unit.
Stock removal fee: If you wish to call back old unsold stock, Amazon charges between 50-60 cents per item.
Fulfillment fee: This fee is for item location, packing, and shipping to your buyers as well as customer servicing. Fees start from $2.41 per unit and may rise to as much as $137.72 for weighty or oversized items.
Labeling fee: There are a strict bar code and labeling rule for all items you ship. If labeling is not done properly, Amazon will handle it but transfer a cost of 20 cents for every unit to you.
Prep Fee: There is a packaging fee you will pay if you instruct Amazon to do it for you. If you did not subscribe to this service, but your product is packed wrongly, Amazon will handle the repackaging but charge you between $1-$2.20 per unit.
Returning fee: Basic item returns are free but not for items sold under free customer returns terms. The charges for this vary under certain circumstances and conditions.
Storage fee: Storage fees start from 48 cents/cubic ft of space and may rise to as much as $2.40/cubic ft. Storage of standard and oversized items are priced differently.
Long term storage fee: Storing items for more than 365 days incur long term charges starting from 15 cents per ft to $6.90 per ft.
Shipping fee: All FBA fees include shipping costs. Cost varies from carrier to carrier.
General fees
Some other general fees you may be asked to pay to include Insurance, additional surcharges, destination costs, documentation costs, etc. Note that these costs vary from seller to seller and from item to item.

How to Calculate Amazon FBA Shipping Fees
Calculating FBA shipping fees is a little complicated because of several factors involved. The weight and volume of the cargo will influence shipping costs. Packaging and palletization have to be planned for too. To arrive at a fee, you can use Amazon FBA free estimator or better still contact us to provide you with technical support.
At DFH Global Logistics, we not only help FBA sellers get accurate shipping figures, but we also offer them competitive shipping rates too.
Amazon FBA and FBM
FBA and FBM are terms many sellers have very little understanding about. To clarify whatever misconceptions you might have about them, here is a quick explanation and difference.
FBA – Fulfilled by Amazon allows you to send products in bulk to Amazon's warehouses where the company handles the pickup, packing, and shipping of the products to buyers.
FBM – Fulfillment by Merchant involves the seller listing the products on Amazon's website, but unlike FBA, he or she handles the storage, packing, and shipping of the items to the buyer.
Amazon and eBay
You can also sell directly from your eBay store or your retail site if you wish to by taking advantage of Amazon's network. FBA also gives eBay sellers access to their logistics network for a fee.
Amazon FBA and Aliexpress
If you are into Aliexpress drop shipping, you can transfer your product listing to Amazon and process sales from there.
Alibaba FBA
Just like so many Chinese companies, you can also ship directly to Amazon warehouses in other countries. But before you do this, please do your research and be aware of the risks and costs involved.
A Universal Freight Forwarder
Are you an FBA Seller looking for a freight forwarding company that offers competitive shipping rates? Then look no further than DFH Global Logistics. With our professional services, you can ship products directly from Chinese manufacturers to any FBA warehouse in India, Europe, and North America.

Amazon FBA FAQ's
How to start an Amazon Business
Starting an Amazon Business is very easy by following these steps
Setup your FBA account

Choose a product niche

Do a detailed research of the niche you choose

Source for the product

Establish your Seller's brand

Create a list for your product

Advertise your products to potential buyers
How to find products to sell on Amazon FBA?
To identify highly demanded products, do the following.
Check Amazon's Best Seller list

Avoid trading in items at the extreme points of the list (highest and lowest selling)

Consider becoming a private label seller

Consider selling small, durable and lightweight items

Consider selling inexpensive items

Follow the ranking sales history of successful sellers who trade the item

Have an open mind and be determined
How to use Amazon FBA?
To use FBA, take these steps
Setup FBA account

Create a product list

Prep your products for shipping

Ship The products to Amazon Warehouse

Amazon will pack and ship your item to customers who make orders for them

Amazon handles customer support services on products sold
What is the maximum weight for Amazon FBA?
The maximum weight is 50 lb, but the packing box must not exceed 25 inches.
What is the minimum stock for Amazon FBA?
Currently, there is no minimum stock, so you can send several items. Make sure you have an excess supply at all times because if you run out of stock, it will affect your ranking.
Amazon FBA Lithium battery shipping requirements?
All Lithium battery sellers are expected to provide a summary of the battery tests as per UN guidelines. As a seller, it is your responsibility to obtain test results.
Who pays for Amazon FBA Shipping?
The Buyer or Amazon pays for shipping depending on the item and whether the buyer is an Amazon Prime buyer. However, as a seller, you pay FBA fees, and standard fees also apply if you are an Amazon Prime seller.
How long does FBA Shipment take?
Shipping takes 2-6 days to process FBA shipment. As for delivery from the point of origin to Amazon warehouses, the distance between both points will determine the duration. Public holidays like Christmas may also cause delays by a few days.
Which is the best shipping method to ship items from China to Amazon FBA?
Sea transport is the best when shipping in large quantities as it helps you reduce costs. If you are shipping only a limited number of items and time is of the essence, air freight is your best bet.
What documents are required for Amazon FBA?
The documents required for sellers are
Verification proof, e.g., Passport, Driver License

Verified bank account

Proof of Address

Your personal business details

Employee ID number

Contact details (Phone Number and Email)

Tax Reg details if required by local laws

VAT and other supporting documents may be requested
Why are my FBA orders pending?
There are several reasons why your orders may be pending, some of which are:
Amazon's inability to obtain authorization for your credit card

Convenience store payment not completed

Free shipping has been granted, but items have not been delivered yet

If multiple items were ordered but one or a few are out of stock
How do I choose an FBA Warehouse?
Amazon bears the responsibility to distribute items to any of their fulfillment centers, but if you want yours distributed to a single location, you can make changes in your seller's setting. Shipping to a single location is possible; however, Amazon will not allow you to choose an FBA warehouse in particular. Shipping to a single location will incur a charge of $0.3 per item.
Contact DFH Global Logistics for Best Rate
Your Best Freight Forwarder Partner in China