A Comprehensive guide shipping from China to US
This guide equips you with all the information you need while shipping goods from China to USA.
Contact DFH Global Logistics for Best Rate
The Best Freight Forwarder in China
Top 11 Things to Consider When Shipping from China to US
The United States and China do a lot of trade with each other, so it's no surprise that shipping from China to US is a hot topic. If you're not sure how to get started shipping from China to US, this article will tell you everything you need to know.
From choosing your supplier to preparing documents and paying customs duty, this complete guide will make you an expert in shipping from China to US. And if you're looking for a freight forwarder to help you start shipping from China, look no further.
1.    What Documents are Required to Import Goods from China?
The following documents are required for goods exported from China to enter the United States:
Bill of lading. This lists all items included in the import.
This should list the country of origin, purchase price for the goods being imported, and tariff classification of all goods included in the shipment.
Packing list detailing all imported goods.
Arrival notice. This should be provided by the freight agent.
2.    How to Import from China to the USA
The process of shipping goods from China and importing them for resale into the United States consists of these steps:
Decide what products to ship. Brainstorm what products make sense for your company to offer. Research what products have a robust market in the USA and what products are commonly made in China.
Research whether the products you want to ship are subject to any special tariffs or restrictions in the USA. If they are, make sure you plan for any additional expenses or inspections at the border. If the product you've chosen is subject to a lot of restrictions, you may want to reconsider shipping that product.
Find a supplier who can provide that product and arrange a transaction. com is a useful resource for this.
Estimate your tax liability for the products you intend to ship.
Define your shipment's Incoterms.
Choose a reliable freight forwarder who can handle your shipments. Since your suppliers will be based in China, look for a China-based freight forwarder who has experience handling USA-bound shipments.
Work with your freight forwarder to prepare necessary shipping documents, estimate prices, and other logistics.
3.    How to Find the Best Freight Forwarder for Shipping from China to US
To find the best freight forwarder for your shipments needs, we recommend following these steps:
Evaluate your company's needs.
Before you'll be able to choose the right freight forwarder for your company's needs, you need to identify what exactly those needs are. Consider what types of products your company ships, where your Chinese suppliers are located, and where in the United States your products' final destination is. Consider shipment volume and frequency, and any preferences you may have about shipping methods.
Research freight forwarders.
When considering a specific freight forwarder, consider whether they have experience handling shipments from China to the United States. Does the forwarder have experience handling your type of shipments? Do they have experience handling all types of shipment methods? What does the freight forwarder do to minimize risk?
Consider communication style.
You want your freight forwarder to be a partner and a resource, not just a means to an end. In order for that to happen, communication is key. When you reach out to them for a quote, are they easy to get in touch with? You may want to specifically look for forwarders who offer online tracking, regular notifications, and who are available to call directly when issues arise.
Finding the right forwarder can be a taxing process. Luckily, the decision for you is easy. Choose DFH Logistics to handle all your freight forwarding and shipment needs. With experience shipping all kinds of merchandise all over the world using all different types of shipping methods, we have the expertise and knowledge you can rely on to get all your shipments done properly.
4.    Shipping Routes from China to the USA
China has ports all along its coast, which provides plenty of ways to ship goods from China to the US. Some of the most common sea freight routes are:
Hong Kong to Long Beach, California (USA)
Qingdao to Long Beach, California (USA)
Shanghai to Guam to Honolulu to Long Beach, California (USA)
Shanghai to Okohama to Savannah, Georgia (USA) through the Panama Canal
Shanghai to Okohama to New York City (USA) through the Panama Canal
Shanghai to Okohama to Boston, Massachusetts (USA) through the Panama Canal
Major Container Terminals in the American West Coast

Houston (Texas)
New York (New York)
Savannah (Georgia)
Miami (Florida)
Major Container Terminals in the American East Coast
Los Angeles (California)
Seattle (Washington)
Long Beach (California)
Oakland (California)
After arriving in the United States, items then complete their journey to the rest of inland United States (or to another end destination).
Some shipments involve combining shipment methods. Items may first be shipped via air cargo from mainland China to the nearest major US airport. Then, after clearing customs, the shipment may be processed the rest of the way via express shipping (such as UPS or FedEx). These services handle dispatching the packages to their final destination.
5.    What is  the Best Shipping Routes from China to the US
The best shipping route for your situation will depend on what you're shipping, what shipping method you're using, and your products' end destination. Talk with your freight forwarder to determine which shipping route best fits your needs and situation.
6.    China to US Shipping Time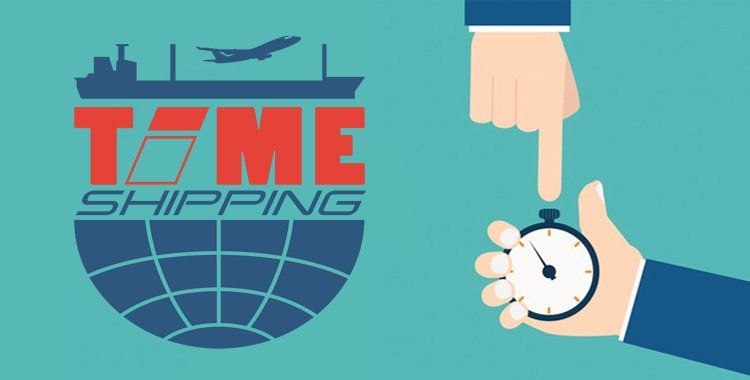 Shipping times can vary slightly depending on a wide number of factors including the time of year. Always check with your freight forwarder about current ship times so you have a realistic expectation of when each shipment will arrive. But in general, here are typical ship times for each shipment method:
Air express: 2-3 days
Door to door air freight: 3-7 days
Door to airport air freight: 2-5 days
Door to door ocean freight: 30-45 days
Door to seaport ocean freight: 25-35 days
7.    Customs Charges from China to the US
Customs duty for goods to enter the United States vary based on the type of item being imported. That's why it's essential to stay well-informed about current customs policies and import fees for items coming to the United States from China. The customs charge will vary depending on what is being imported, and these can change frequently. Always check with your freight forwarder about what you can expect to pay at customs.
Items coming to the United States from China are also subject to a 25% tariff. This applies to almost all items.
8.    Requirements to Import from China
In order for your shipments to make it into the United States without problems, the following requirements must be met:
All customs charges, import duties, tariffs, and taxes must be paid before the items can enter the United States.
All necessary documentation (as listed earlier in this article) must be provided.
All customs broker fees and agent fees must be paid.
Products imported may be required to undergo an inspection to ensure all US regulations are withheld.
9.    Cheap Products to Import from China
China is a large country with a booming manufacturing industry, which is good news for businesses because it means they can find just about any item there. Here are some cheap products we recommend importing to the USA from China:
Pet Supplies
According to a 2018 Statista survey, 21.53% of Americans between the ages of 18 and 29 had at least one pet. And as any pet lover will tell you, there's no shortage of items pet owners can buy for their pets. Popular pet supplies include toys, litter boxes, pet furniture, monitors, and pet health products.
Clothing and Fashion Accessories
Americans love buying new clothes, and clothing from China has a reputation for being quick, easy to buy, and affordable. Whether you're offering your customers basic graphic t-shirts or a whole new wardrobe, China is a fantastic place to look for a supplier.
However, always vet your suppliers for quality workmanship. It's easy to sell clothing to someone once, but in order to get repeat customers, you want to deliver on quality.
Phone Accessories
Because almost everyone has a cell phone, phone accessories and gadgets are more popular than ever. These include cords, plugs, chargers, lights, phone stands, Bluetooth earphones, phone speakers, etc.
Kitchen Gadgets
Every home needs kitchen supplies. Especially now, when people are spending more time at home than ever, demand for fun new kitchen items is high. These range from simple must-haves like spatulas, pots, and pans, to more advanced or novelty items like strawberry stem removers, milk frothers, or regular kitchen supplies in novelty shapes or colors.
10.   Why Choose DFH Logistics?
DFH Logistics offers the following services, complimentary to all customers:
24/7 customer service
Offices in Shenzhen, Guangzhou, Shanghai, Jiangxi, Tianjing, and Zhejiang. This means no matter where in mainland China your supplier's warehouse is located, we can pick up your items for free within 3 hours of pickup authorization.
For companies with multiple suppliers, we offer free pickup from each supplier warehouse.
We offer a free repackaging service for goods after pickup from suppliers. We'll even package your goods together to help you save on shipping costs. This way, you'll always know your merchandise is packaged properly for safe, damage-free transit.
Before sending out any shipment, we check all products for quality and safety upon request. We'll even send you photos of your merchandise after pickup to give you total peace of mind.
If your items are ready for pickup from the supplier but aren't ready for shipment, we offer free warehousing until the product ship date.
We assist with any shipment around the world, including to all major ports and destinations in the United States.
We value customer privacy and will never share confidential information with your suppliers.
Whatever your shipment includes, wherever your intended destination, DFH Logistics is here to help.
11.   How to Get a Quote for Your Shipment
Contact us so we can get started on your free quote today.
Frequently Asked Questions when Shipping from China to US

How much is shipping from China to the US?
Shipping costs can vary widely depending on a wide variety of factors. To help you make the best shipping decision for your situation, DFH Logistics will provide multiple shipping pricing options and will talk over your options with you.
How long does it take to ship from China to the US?
Air express: 2-3 days
Door to door air freight: 3-7 days
Door to airport air freight: 2-5days
Door to door ocean freight: 30-45 days
Door to seaport ocean freight: 25-35 days
How long does FedEx take from China to the USA?
It normally takes about 3-5 days for a FedEx package to arrive in the USA from China. This can vary based on a number of factors, so always confirm with your freight forwarder.
How much does it cost to bring a 40-foot container from China?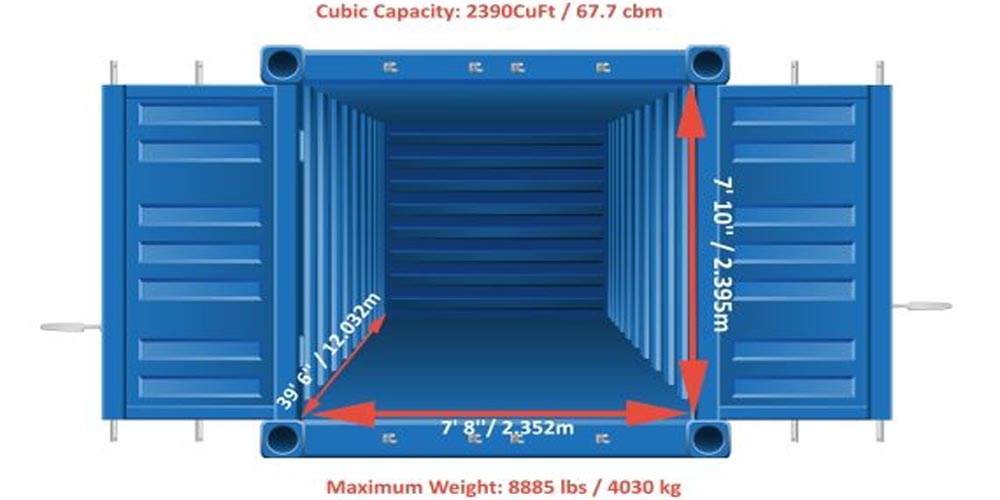 This will depend on the container weight, the route taken to ship the container, and current shipping rates. You may also have to pay additional fees depending on the specific items being shipped in the container. For specific questions like this, we recommend contacting DFH Logistics for a free quote so we can best help you estimate your costs.
If you're looking to start shipping items from China to the United States and are looking for the ideal freight forwarder, look no further. Contact us on our website or send us an email directly at info@dfhfreight.com.
Contact DFH Global Logistics for Best Rate
The Best Freight Forwarder in China