Contact DFH Global Logistics for Best Rate
The Best Freight Forwarder in China
How to Import and Ship Phone Case From China
Every year people purchase thousands of products from China. Phone Case is one of the most notable products. In this time, the number of mobile users grows so fast. For this, the demand for Phone Case increasing gradually. Most of the time, buyers become confused about purchasing good products and importing those products in their country.
In this guide, we will go over everything you need to know about How to Import Phone Case from China. Help you purchase and ship your Phone Case from China to your destination. Guiding where can purchase the best Phone Case. Meanwhile, we tell you how to find a reliable china base freight forwarder to hand all of your Phone Case shipments and how to work with your China forwarding company to maximize your business. Let's get started.
Why Import Phone Case  from China Instead of Other Countries?
Is it Safe to Buy Wholesale Phone Case from China?
What Kind of Phone Case Should I Offer My Customers?
What Import Taxes for  Phone Case Should I Expect to Pay?
How to Find a Reliable Phone Case's Supplier in China
Why need to cooperate with a China freight Forwarder.
What is the Best Shipping Method for Phone Case?
How to Find the best Freight Forwarder in China
What Documents Will I Need to Ship Phone Case from China?
What is Phone Case?
A Phone Case is a smart accessory that protects your Phone from different kinds of damage and gives a unique look. People purchase Phone Case because they know how valuable it is—a Phone Case made by leather, glass, or plastic. A leather case is more precious than a glass or plastic case. In this pandemic situation, we are with our Mobile Phone almost every minute. It is widespread that dropping from our hand.  So, it is necessary to have a handy accessory to protect your phone as well as save your money.
Why Import Phone Case Made in China Instead of Other Countries?
In 2018, China alone accounted for over 13% of the world's exports. That means you can find any product you need for your business from China. Why deal with the logistical headache of coordinating shipments with suppliers from several different countries? Instead, working with Chinese suppliers can streamline your whole process while maximizing your profit margins.
Is it Safe to Buy Wholesale Phone Case from China?
Yes. China is a large country, and that means it has plenty of reputable suppliers for you to work with who make safe products. When choosing a supplier, talk to the manufacturer to make sure their products match your standards. Talk to them about the countries you're planning on shipping their product to. A reliable, well-informed supplier will be happy to discuss any applicable restrictions of their product.
What Kind of Phone Case Should I Offer My Customers?
China can provide any different kinds of Phone Cases to meet any kinds of people's daily requirements. Here below are some Phone cases we strongly recommend you import from China. You can easily found them from any marketplace in China.
Transparent Silicone/Gel Back Cover:
If you search for something very light in weight, basic, and yet does not take away the phone's beauty, then these silicone or transparent back cover or gel cases may be the right fit for you. They come soft, flexible, and provides decent protection to the phone.
Plastic phone Case:
The most common in the market in mobile phone cases types the plastic variant. They are readily available and reliable by many, provide decent protection and safety.
Hybrid Back Case:
If you are looking for something in the robust case and phone covers, this hybrid phone cover has recently attracted a lot of attention. It is excellent and top-class in providing protection and safety to the mobile and can even rank against more significant damages against mobile.
Rubber Cover: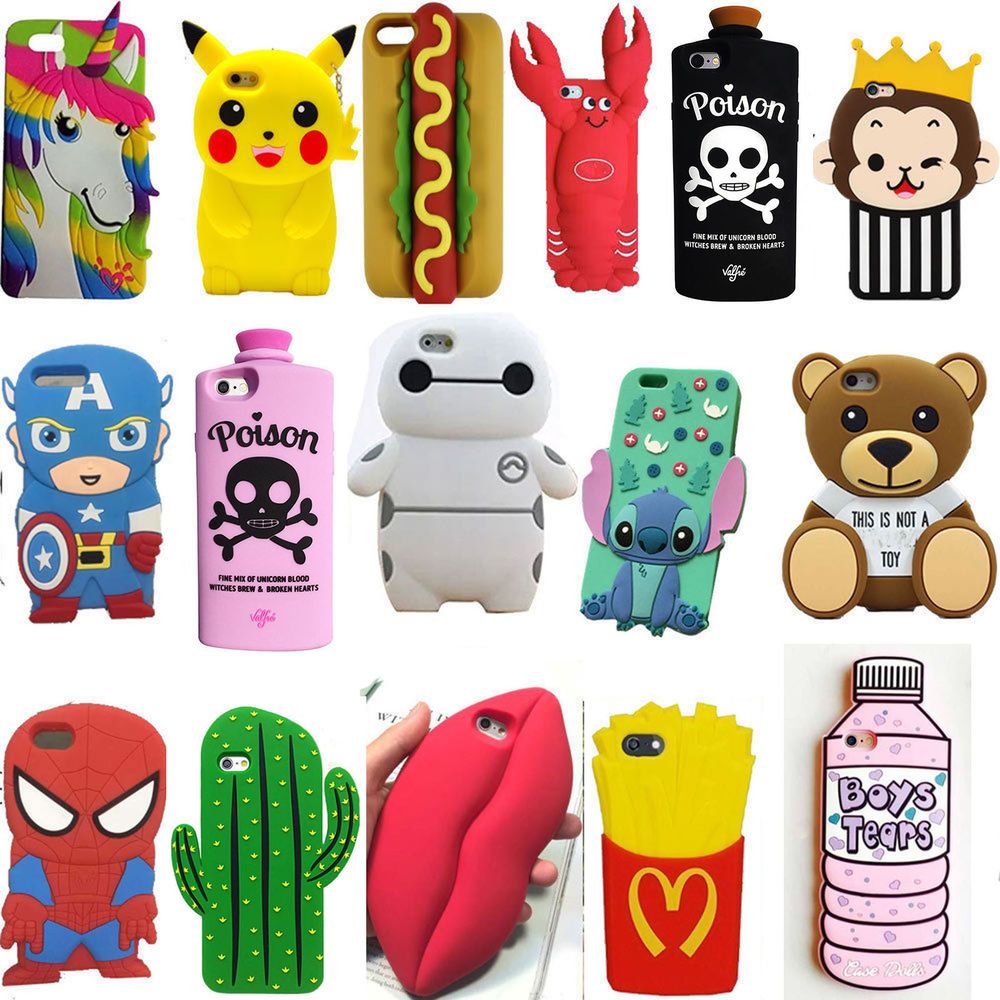 The rubberized mobile back case is among the common variant, which comes with a rubber material. This rubber fabric is resistant to scratching. However, it can lose shelf life in a few months. They are budget-friendly and comes in various colors and designs.
Flip phone Case:
The flip case is the most famous case for complete and wholesome protection. They provide all-around safety to your mobile and has even an inbuilt protection layer inside it. These come in different budget variants and are, in most cases, made with leather. While some have a front flap with a button, some come with magnets, depending on the brand.
Pouch for mobile phone:
If you do not want a back case that sticks on to the phone's body, you can buy a pouch. The pouch is like a carry bag for your mobile, which comes in flexible sizes and variants. These cell phone cases are living proof and cloth design, leather, or wool. Though this does not protect your phone on its face, it helps to carry the mobile around without damage. However, there is a risk of dropping a phone in this process.
Metal Back Case:
Generally made with aluminum or related alloy, this phone case is made with metal to offer complete protection to the body. They may be heavy. However, they are significantly safe against substantial damages against the phone. Besides these, the phone does not get heated up when the metal case is used, given how it dissipates the heat to the surroundings.
Fabric Cases for phone:
Fabric cases are quite alluring when it comes to design and looks. They may seem like a standard case at first. However, they are pleased with the style within them and can suit several personal fashion preferences. Most high-end phone users prefer fabric cases to enhance the overall design further.
Wooden Back Cover:
Those who love vintage and classy vibes can prefer a wooden back case for their phone. They may be either real or faux wood manufactured cases. However, they offer excellent protection against damage. They are further long-lasting and do not get dirty or spoilt too!
Leather Vintage Back Case:
Leather is an evergreen fabric that is long-lasting, durable, and strong too. They have a good grip and are suitable for sleek phones in design, and are very delicate. Most iPhone and Apple users prefer leather back cases for the phones.
Fiber Carbon Cover:
Carbon Fiber phone cases give an elegant and unique look, unlike the other casual covers. They are quite a grippe and strong to feel, hold, and manufacture by using military-grade Kevlar fiber. However, these top-class heavy protection cases are not readily available to all phones, mostly are choose for high-end smartphones.
Photo Case:
Few brands offer phone case which is specially made to attach phone lens to it. One such example is seen here, a case for google pixel mobile. If you are looking for one such accommodating mobile cell phone case that best fits the exterior phone lens, this can be the best option—photography enthusiasts quite like this case.
Shell Phone Cover:
Shell and tassel phone cases are a new style and look. These hard plastic cases offer decent protection against scratches and bumps; however, they do not provide full proof of safety. . These are also the most preferred phone covers by girls.
Rugged Case:
Although it looks similar to the hybrid case, the rugged case offers extra protection with a TPU shell inbuilt within them. They are quite safe and can resist even substantial damages or falls. Those who have high-end and expensive smartphones can best prefer this variant.
What Import Taxes Should I Expect to Pay for Phone Case?
Import taxes vary depending on the country and the specific type of product. Since Phone Case is usually considered under accessory, be sure to familiarize yourself with any regulations or import taxes on the specific product you're shipping. If you are not sure about the import taxes, please ask you cooperate freight forwarder; a qualified forwarder from China will tell you all the details you need to know about your international shipments.
How to Find a Reliable Phone Case Supplier in China
If you don't already have a China-based supplier in mind and don't know where to start, we recommend starting with these websites:
These popular, reputable websites focus on connecting businesses with wholesalers. If you don't have existing connections in the Phone Case manufacturing industry in China, these are great places to start. You can find any kinds of Phone Cases at the above places, no matter whether you want to deal with a China Phone Case trading company, or want to do business with a China  Phone Case supplier's factory, or want only to cooperate with a Phone Case suppliers manufacture. There are super big enough suppliers resource for your choosing. If you need any help from us to choose the right Phone Case manufacture, Please feel free to let us know. We are here to help you to get in touch with the right supplier on 7/24.
Why need to cooperate with a China freight Forwarder.
After choosing what country to do business and finding your perfect phone case suppliers, it is tine to find a china shipping agent that can make your Phone Case to be shipped to the right destination in the most suitable shipping method with the cheapest shipping cost..
Note any applicable restrictions on the product you're shipping. Check major shipping carriers' restrictions on your country. If the products you're shipping are considered hazardous by the destination country's standards, mention this to your freight forwarder so they can help you ship your goods while meeting all regulations.
A good freight forwarder can not only help you to save shipping cost, but also can help to solve some urgently things that may be happened during whole the shipping process.
What is the Best Shipping Method for Phone Case?
There are so many different shipping methods for Shipping Phone Case from China to your destination. Express door to door, Airfreight from Door to airport and from Door to door, Sea freight by LCL and FCL from door to port & door to door &port to port, Rail freight from Door to door, and other combined shipping methods like Airfreight + Express, Ocean freight + Express, Ocean freight + truck freight all available to be provided to you depend on each of your shipment detail requirements.
The best shipping method will depend on your shipment volume, timeline, and budget. Sea freight is generally the least expensive (but most time-consuming) option. Talk to your freight forwarder of all your shipping requirement before shipping, then your competent forwarder will be able to help you for all about shipping.
How to Find a Reliable Freight Forwarder in China
There are many freight forwarders based in China, but there's no need to spend hours comparing them. Instead, reach out to DFH Logistics for a free quote today. As a China-based company experienced in all kinds of shipments worldwide, we can provide the knowledge and support you need for all your Phone Cases.
What Documents Will I Need to Ship Phone Cases from China?
Customs documents vary depending on what Phone Cases you're shipping and what country you're exporting them to. However, most shipments from China require these documents:
Commercial invoice
Bill of Lading
Air Waybill (if shipping by air freight)
Packing List
Pro forma invoice
Certificate of Origin
CITES Permit
Import/Export Declaration
CE Certificate
Single Administrative Document (SAD)
Fumigation Certificate
If you're still unsure about how to import phone case from China and what documents you need or need help preparing your required documents, contact us. We can help make sure your documents are completed correctly and prevent a headache at customs.
Summary
As the top exporter worldwide, China makes for an ideal source for all your smart accessories:  Phone Case. No matter where the products will end up. You couldn't ask for a better place to source your products. It all comes down to doing market research, finding a supplier, and getting connected with the right freight forwarder who will help you to make your job a breeze.
Whether you've chosen a supplier already or are just beginning your plans, DFH Logistics is here to help. We will help you step by step about how to import phone case from China. Email us for a free quote today. We'll talk about your needs and how we can help you make the most of your business venture.
Contact DFH Global Logistics for Best Rate
The Best Freight Forwarder in China