Contact DFH Global Logistics for Best Rate
The Best Freight Forwarder in China
How to Import and Ship Paper Towels From China
During the Coronavirus pandemic, people are spending more time at home than ever before. On a normal day, the average person used to spend a third of their time at the office or school. Now, their homes have become their schools and offices. Spending more time at home means more messes and cleaning around the house, and more need for disposable household products like paper towels.
On a business level, companies have been buying more paper towels than before. As they clean and wipe down surfaces to keep their employees and customers safe, many businesses gravitate toward single-use cleaning products like paper towels for convenience.
Because of these factors, the demand for paper towels is higher than ever – and they're ordering them online, as they avoid going to in-person stores. Manufacturers literally can't keep up with the new demand, which is a sign that this is a booming business trend you want to get involved in.
Unsure where to start? This is a guide for businesses who want to import and ship paper towels from China for their business. We'll talk you through paper towel shipping logistics and how to find the right forwarder from China. And when you're ready to find your paper towel forwarder from China, DFH Logistics will be there to help.
Where Should I Import Paper Towels?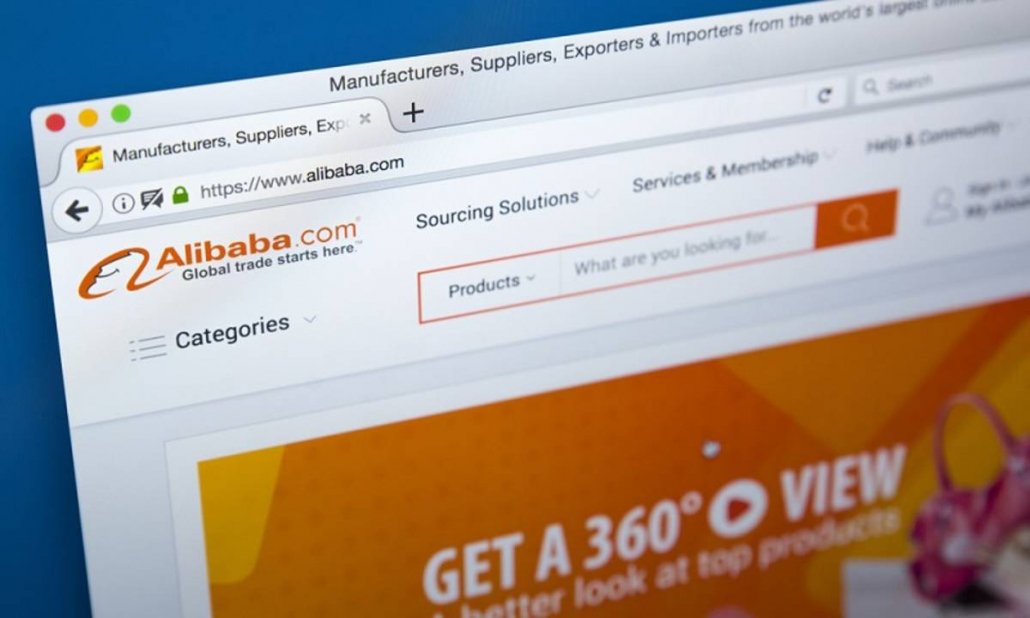 Paper towels are extremely popular in some countries and are far less common in others. Be sure you plan to import paper towels to a country (or countries) where there will be demand for them. These are the top 5 countries in terms of paper towel usage worldwide:
United States
France
United Kingdom
Germany
Italy
The United States is the world leader in paper towel use, by far. The rest of the top 5 are all western European countries, so it makes sense to target these areas as well.
Why Import Paper Towels from China Instead of Other Countries?

In recent years, China's paper production (including products like paper towels) has skyrocketed. They're currently the largest paper manufacturer in the world. In 2015, China manufactured 8.85 million metric tons of household and sanitary paper, much of it to be exported.
What does this mean for your business? It makes sense to supply paper towels from the top manufacturer. This will allow you to get the best variety and best price, both for you and your customers.
Is it Safe to Buy Wholesale Paper Towels From China?
Yes! Just as your business does with any other import, check the regulations for the destination country and communicate these to your supplier. A good supplier will be familiar with the industry-standard regulations and will be able to talk openly with you about what regulations they follow.
What Kind of Paper Towels From China Should I Offer My Customers?
If you're going to get into the paper towel business, it's important to know the different varieties. This will allow you to stock the varieties that your customers want, maximizing sales, and will help you assist customers in finding the paper towels that meet their needs.
C-Fold Paper Towels
These paper towels are popular for use in public bathrooms as replacements for hand towels. People use these to dry their hands. They're often laid in an open-air dispenser, like a basket or a tray, for people to take as many as they need. Businesses that don't have mounted wall dispensers often gravitate toward these.
However, they tend to be made of lower-absorbency paper. People often struggle to take just one, leading to overuse. And businesses who do have wall-mounted dispensers (like automatic paper towel dispensers) likely won't want to use these. So although they're a popular option, it's important to keep other varieties in stock as well.
Z-Fold Paper Towels
These are designed to be loaded into a wall-mounted hand towel dispenser. They're inexpensive, which makes them popular with businesses, and customers tend to like them because they're effective. Z-fold paper towels are usually made of higher-quality paper than C-fold paper towels, leading to higher absorbency.
Z-fold paper towels generally come in multiple colors such as blue and white, and can come in 1, 2, or 3-ply. Look for a manufacturer who offers varieties made from recycled paper, which are popular among environmentally conscious businesses.
V-Fold Paper Towels
V-fold paper towels are particularly popular in the United Kingdom. They're also called single-fold, inter-leaved, inter-fold, or I-fold towels. They're designed for use in wall-mounted paper towel dispensers. They generally come in 1 or 2-ply and can come in a variety of colors. They're generally a very price-conscious option, making them appealing to many businesses. These are very often used in hospitals and care facilities and are coming to replace C-fold towels in many facilities.
M-Fold Paper Towels
These are also designed to be dispensed through wall-mounted paper towel dispensers – specifically, the kind that requires the user to physically pull the paper towel out of the dispenser. As with the other types, these often come in different colors, plies, and varieties made from recycled paper.
Paper Towels for Home Use
Particularly in the United States, paper towels are a household staple. These come in a wide range of varieties. Here is just a sampling of the variety of household paper towels you'll be able to find:
Lint-free paper towels
Paper towels for windows and windshields
Paper towels made from recycled paper
Multi-fold paper towels
Paper towels with decorative patterns
High-absorbency paper towels
Paper towels for kitchen use
Organic paper towels
Extra-soft paper towels
People who use paper towels in their homes often have strong preferences about them, which makes it all the more important for your business to offer a variety.
What Import Taxes Should I Expect to Pay When Importing Paper Towels?
Import taxes vary depending on the country and the specific type of product. Before shipping your merchandise, be sure you're familiar with the import tax for the specific type of paper towel you're providing and the policies of the country you're importing to. If you're importing paper towels to the United States, the International Trade Administration's website is a great place to start.
How to Find a Reliable Paper Towel Supplier in China
If you don't already have a China-based paper towel supplier and don't know where to start, we recommend Alibaba.com. This popular Chinese site for wholesalers has an expansive paper towel section where you can find the right supplier for you; start here.
Made-in-China.com is another business-to-business website with an expansive section of paper towel suppliers. It's another great place to start.
The third method for you to find a reliable paper towel supplier in china is ask your freight forwarder to introduce their source to you. As you know they are located around China, so they should have many well cooperated suppliers for your reference.
The fourth method for you to find a reliable paper towel supplier in china that is ask China Sourcing company to help you. We can introduce top 50 china sourcing company for your reference after getting your request.
How to Ship Paper Towels From China
After finding the right supplier and choosing your destination country, it's time to find a reliable freight forwarder. Most paper towels can be shipped via express, train railway, air, sea freight or the above 4 methods combined shipping method. The best option for your business depends on what volume you're shipping, where you're shipping to, your shipping budget, and how quickly you need your paper towel inventory to reach its destination. Your freight forwarder will be able to talk to you about all these factors and can help you determine what's right for you.
What is the Best Shipping Method to Ship Paper Towels From China?
The best shipping method for your situation will depend on your priorities. Sea freight is usually the cheapest option, but it's also time-consuming. Paper towels are light, so if you need your inventory ready soon, air freight wouldn't be as expensive for the volume as it would normally be for other, heavier products. So you can talk to your freight forwarder to find out the best option for you.
How do I find a reliable freight forwarder in China?
There are lots of freight forwarders based in China, but there's no need to spend hours comparing them. Instead, reach out to DFH Logistics for a free quote today. As a China-based company experienced in all kinds of shipments around the world, we can provide the knowledge and support you need for all your paper towel shipments.
What documents will I need to ship paper towels from China?
Customs documents vary depending on what paper towels you're shipping and what country you're exporting them to. However, most shipments from China require these documents:
Commercial invoice
Bill of Lading
Air Waybill (if shipping by air freight)
Packing List
Pro forma invoice
Certificate of Origin
CITES Permit
Import/Export Declaration
CE Certificate
Single Administrative Document (SAD)
Fumigation Certificate
If you're still unsure about how to import and ship paper towels From China and what documents you need or need help preparing your required documents, contact us. We have years of experience handling shipping documents for all kinds of shipments all around the world, so we can help make sure your documents are completed correctly and prevent a headache at customs.
As the world's leading paper towel manufacturer, China is an excellent place to source paper towels for your business's shipments, no matter where you want to import and ship paper towels from China. Alongside a reliable manufacturer and freight forwarder, you'll have the support and know-how you need to make your shipments with confidence.
When you're ready to talk with a freight forwarder, whether that's at the very beginning of this endeavor, or after you've figured out nearly all the details, contact us for a free quote. We can't wait to get started on your next shipment.
Contact DFH Global Logistics for Best Rate
The Best Freight Forwarder in China