Contact DFH Global Logistics for Best Rate
The Best Freight Forwarder in China
How to Import and Ship Dishwashing Supplies From China
Amid stay-at-home orders and travel restrictions due to the Coronavirus, people are spending more time at home. In the past, it was common to eat meals at restaurants, work, or school. Now, nearly every meal is now eaten at home – meaning more dirty dishes to clean.
Meanwhile, the restaurants that are still open have to take extra precautions to make sure their dishes are cleaner than ever before. They know their customers are more cleanliness-conscious than they used to be, and the burden is on them to avoid infecting people and getting shut down. This increases their reliance on dependable commercial dishwasher supplies. Both from a domestic and industrial standpoint, all this translates into higher levels of dishwashing supply use.
This is a guide for businesses looking to supply their domestic and commercial customers with products like liquid dishwasher detergent. We'll go over everything you need to know about how to import and ship dishwashing supplies from China, finding the right china forwarding company to work with, and how to work with your international freight forwarder to maximize your business.
Where to Import Dish-washing Supplies
Demand for dish-washing supplies has increased and changed worldwide as the response to the Coronavirus continues. However, not all areas use the same dish-washing supplies, or in the same quantities. Before you start looking for a supplier, we recommend doing some market research and purchasing a report that will help you make educated decisions about what products to offer, and where.
Why Import Dish-washing Supplies Made in China Instead of Other Countries?
In 2018, China alone accounted for over 13% of the world's exports. That means you can find just about any product you need for your business sourced from China. Why deal with the logistical headache of coordinating shipments with suppliers from several different countries? Instead, working with Chinese suppliers can streamline your whole process while maximizing your profit margins.
Is it Safe to Buy Wholesale Dish-washing Supplies from China?
Yes. China is a large country, and that means it has plenty of reputable suppliers for you to work with who make safe products. When choosing a supplier, talk to the manufacturer to make sure their products match your standards. Talk to them about the countries you're planning on shipping their product to. A reliable, well-informed supplier will be happy to discuss any applicable restrictions as they pertain to their product.
What Kind of Dishwashing Supplies Should I Offer My Customers?
China can provide any different kinds of dish-washing supplies to meet any kinds of people daily requirements. Here below are some dishwashing supplies we strongly recommend you to import from China.
Rubber Gloves
These are especially popular for industrial use, but many people use them to wash their dishes at home as well. Stock sturdy, reusable rubber gloves in large and small sizes.
Dish Towels
Everyone needs an abundance of dish rags. For domestic use, people tend to gravitate toward soft, absorbent cloths in a variety of sizes and colors. Some have appealing designs on them. For industrial use, businesses usually gravitate toward white cloths (because they can be bleached) that are built to withstand a lot of use.
Sponges
Look for square or rectangular sponges, particularly with a coarser side made for scrubbing. These are usually bought in bulk.
Dish-Drying Racks
Look for durable disk racks in a variety of sizes – some people prefer large ones to fit all their hand-washed dishes, while many people live in small spaces and need small racks to fit on their counters. Racks that come with a tray to catch moisture underneath are particularly popular.
Rinse Agents
Rinse agents are used in machine dishwashers. Along with a traditional dishwashing detergent, rinse agents help dishes dry quickly without leaving behind water spots, soap residue, or residual moisture.
Dishwashing Liquids
Liquid dish soap is usually used to hand-wash dishes in a sink. They're usually made of a mixture of foaming surfactants. Dish soap made for hand washing can't be used in dishwashing machines, which is why it's important to keep both in stock for your customers. Even facilities that use a dishwasher still need dish soap from time to time.
Dishwashing Cleaning Tablets
Cleaning tablets are a common choice for use in dishwashers. They're also pre-measured, which makes them clean and convenient to use.
Dishwashing Cleaning Powder
These are powder cleaners, often considered the most traditional way to clean dishes. Powders can usually be used in all types of dishwashers. They give streak-free, clean dishes that dry quickly.
Dishwashing Cleaning Gel
Cleaning gels are made to help control the cleaner's flow for easy portion control. They're less likely to spill than powders are. The gel formula also dissolves quickly for maximum cleaning power. This makes them a good compromise between powders and tablets.
Under-Counter Commercial Dishwashers
These look similar to what you'd see in a home, but are made for industrial use. They're not as powerful as traditional industrial dishwashers, but they fit neatly into small spaces, which makes them ideal for smaller facilities and restaurants.
Door-Type Commercial Dishwashers
These large dishwashers are perfect for large industrial kitchens. They use more water and energy than other varieties, and they hold more dishes than their under-counter counterparts.
Glass washers
Glass washers combine the cleaning power of a commercial dishwasher with the care needed to wash glasses without shattering them. These are usually made in an under-counter style.
Conveyor-Type Dishwashers
These take up more space than other dishwashers, but what they lack in compactness, they make up for in power. These are used in high-volume facilities like hospitals, universities, and school cafeterias. They're also the most expensive.
What Import Taxes Should I Expect to Pay?
Import taxes vary depending on the country and the specific type of product. Since dishwashing supplies usually contain some kind of chemical, be sure to familiarize yourself with any regulations or import taxes on the specific product you're shipping.
How to Find a Reliable Dishwashing Supply Supplier in China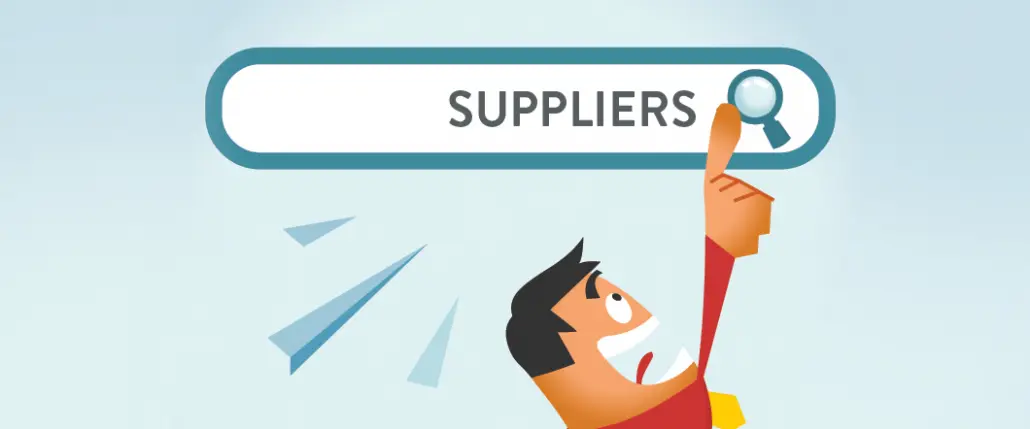 If you don't already have a China-based supplier in mind and don't know where to start, we recommend starting with these websites:
These popular, reputable websites focus on connecting businesses with wholesalers. If you don't have existing connections in the dishwashing supplies manufacturing industry in China, these are great places to start. At the above places, you can find any kinds of dishwashing suppliers, no matter you want to deal with China dish-washing supplies trading company, or want to do business with China dishwashing suppliers factory, or want only cooperate with a dish washing suppliers manufacture. There are super big enough suppliers resource for your choosing. If need any help from us of choosing right dishwashing supplies manufacture, Please feel freely to let us know .We are here to help you to get in touch with the right supplier 7/24.
How to Ship Dishwashing Supplies from China
After choosing what country to do business in and finding your perfect suppliers, you're ready to find a freight forwarder that can make your dishwashing supplies to be shipped to the right destination in the most suitable shipping method.
Note any applicable restrictions on the product you're shipping. If your shipments include liquid soap, check major shipping carriers' restrictions on liquids. If the products you're shipping contain any chemicals considered hazardous by the destination country's standards, mention this to your freight forwarder so they can help you ship your goods while meeting all regulations.
What is the Best Shipping Method for Dishwashing Supplies?
There are so many different shipping methods for Shipping dishwashing supplies from China to your country. Express door to door, Air freight from Door to airport and from Door to door, Ocean by LCL and FCL from door to port & door to door &port to port ,Rail freight from Door to door and other combine shipping methods like Air freight + Express, Ocean freight + Express, Ocean freight + truck freight all available to be provided to you depends on each of your shipment detail requirements.
The best shipping method will depend on your shipment volume, timeline, and budget. Sea freight is generally the least expensive (but most time-consuming) option.
For liquid dishwashing supplies or supplies that contain hazardous chemicals, the best method will depend on the specific ingredients of the products you're shipping. Talk to your freight forwarder about these questions. A competent forwarder will be able to help you.
How to Find a Reliable Freight Forwarder in China
There are lots of freight forwarders based in China, but there's no need to spend hours comparing them. Instead, reach out to DFH Logistics for a free quote today. As a China-based company experienced in all kinds of shipments around the world, we can provide the knowledge and support you need for all your dishwashing supply shipments and guide you how to ship dishwashing supplies from China
What Documents Will I Need to Ship Dishwashing Supplies from China?
Customs documents vary depending on what dishwashing supplies you're shipping and what country you're exporting them to. However, most shipments from China require these documents:
Commercial invoice
Bill of Lading
Air Waybill (if shipping by air freight)
Packing List
Pro forma invoice
Certificate of Origin
CITES Permit
Import/Export Declaration
CE Certificate
Single Administrative Document (SAD)
Fumigation Certificate
Since dishwashing supplies are often liquids and usually contain chemicals, take special care to check the regulations for importing the types of product you're shipping. You may need to provide additional documentation.
If you're still unsure what documents you need or need help preparing your required documents, contact us. We have years of experience handling shipping documents for all kinds of shipments all around the world, so we can help make sure your documents are completed correctly and prevent a headache at customs.
As the top exporter worldwide, China makes for an ideal source for all your dishwashing supply needs, no matter where the products will end up. You couldn't ask for a better place to source your products. It all comes down to doing market research, finding a supplier, and getting connected with the right freight forwarder who will make your job a breeze.
Whether you've chosen a supplier already or are just beginning your plans, DFH Logistics is here to help. Contact us for a free quote today. We'll talk about your needs and how we can help you make the most of your business venture.
Contact DFH Global Logistics for Best Rate
The Best Freight Forwarder in China