Contact DFH Global Logistics for Best Rate
The Best Freight Forwarder in China
Import Office Supplies Via Air Shipping From China to US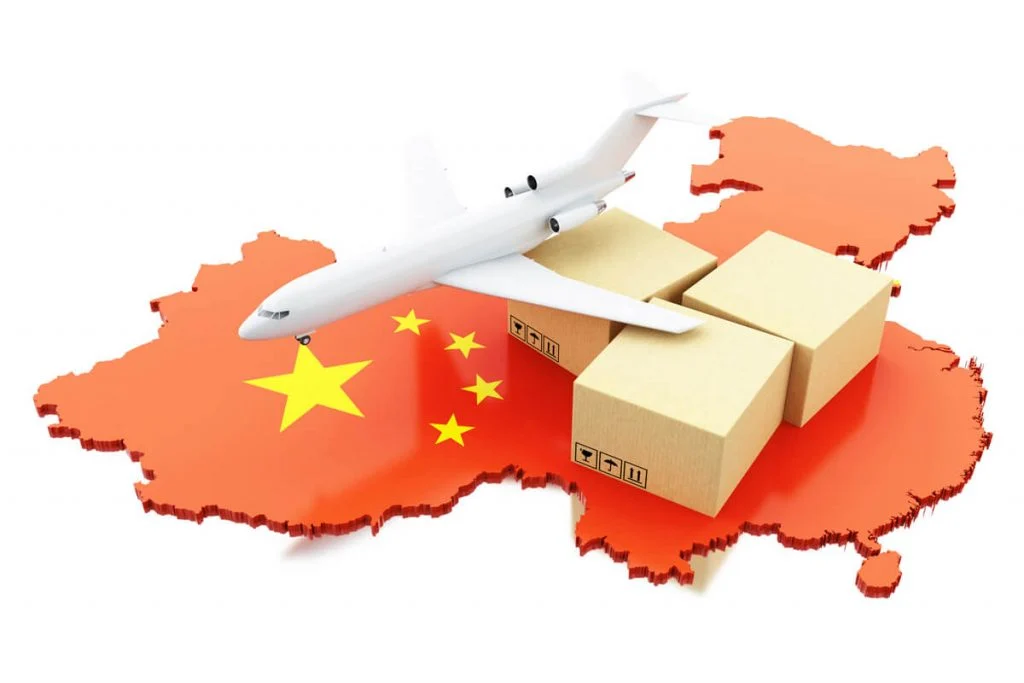 Is your business looking to expand sales in the United States using air shipping from China to US? In this article, we'll tell you everything you need to know about air shipping from China to US to sell office supplies to Americans.
How to Find Office Suppliers In China
Changes in the United States Market
The Coronavirus pandemic has drastically changed the way the United States works. As of December 2020, a Pew Research study found that 71% of employed adults were now working from home. This shift from an emphasis on in-office work to working from home led to a seismic shift in American work culture. One specific shift has been in the role employers play in their employees' lives.
When middle-class Americans spent most of their workdays in an office, employers took it upon themselves to provide workers with all the office supplies they needed. Workers could share supplies with their coworkers, rather than owning one of everything.
But now, with workers more isolated and no longer working in person, many have found that they need more office supplies in their home than they did before. They're replacing the office supplies their employers used to provide in droves, purchasing items they would normally have had access to in a communal office space.
An Opportunity for China Freight Shipping
For savvy businesses, that provides an opportunity. With workers scrambling to develop more robust and serviceable home office spaces, businesses can choose air cargo from China to provide customers with the products they want and need.
What Kind of Office Supplies Should I Offer My Customers?
Writing Utensils
Even though lots of tasks that were once done on paper are now handled using computers, an array of writing utensils is still an essential part of any functional home office. People tend to have strong preferences about their writing utensils, whether they use pens, pencils, or both.
Stock a wide range so your customers can find what they need. School children still do most of their homework using pencils, and many professions use pencils to draw up sketches. Stock traditional ballpoint pens, gel pens, and felt-tip marker-style pens in a variety of colors. While black or blue will do for most office tasks, since people are creating their own ideal work environments at home, they may gravitate toward more color. And don't forget to offer a range of highlighters and permanent markers as well.
Notebooks and Scratch Paper
All those writing utensils have to be put to use somewhere! Even the most tech-savvy employees still tend to use a pen and pad of paper to take minutes during meetings, brainstorm project ideas, or just doodle during breaks throughout the day.
Traditional notebooks with lined paper are a classic choice. But if your customers are creative types, consider offering notebooks with blank pages as well – they're better for sketching or drawing charts. Spiral notebooks with flexible cardboard covers are an inexpensive, go-to choice for many, but look into higher-end notebooks with hard covers and full binding for more upscale tastes.
Planners
Once again, we see the trend of analog office supplies persisting despite technological advancement. Most smartphones and computers have planner functions nowadays, but it's still very common for employees to use paper planners as well. Look for a variety of layouts, designs, and colors, since everyone's planner preferences differ.
Folders are often overlooked office supplies – people don't tend to think about them until they need one and can't find one. Carry a selection of colors and materials (paper and plastic).
Printer Paper
Employees once used their office printers (both for work-related printing and for personal use). With that option no longer available for many, in-home printer (and printer paper) sales have skyrocketed in the past year. White is standard for printer paper, but consider stocking several different weights of reams of printer paper.
Ink Toner
With the rise of at-home printers comes the rise of at-home printer ink and toner.
Sticky Notes
Sticky notes are an ever-present item in the modern office, and home offices are no exception. They're perfect for jotting down quick thoughts, creating to-do lists, or setting intentions or reminders.
Look for sticky notes with high-quality adhesive, so they'll last a long time and your customers won't be frustrated by their sticky notes not staying put. Also, carry a variety of sizes, shapes, and colors. Sticky notes with novelty shapes and fun colors may be less consistently popular than the standard yellow and pastel colors, but they can be welcome additions around holidays.
Paper Shredders
A classic example of a big-ticket office supply that most workers once relied on in their offices, before COVID, most offices only had a few paper shredders shared among an entire company. With so many office workers now isolated from the resources of a traditional office, it makes sense for individuals to purchase more paper shredders for personal use.
Desk Organizers
Many employees working from home are finding themselves making the most of a less-than-ideal home office situation. While most office setups include desk organizers, shelves, and storage, many former office workers were sent home to work at their kitchen tables or on cheap, plain desks ordered in a rush, when they only expected to use them for a few months.
Now that mass work-from-home policies have continued much longer than expected, employees are making changes to upgrade their at-home setups. Desk organizers are a great way to do this. Every desk organizer is different, but look for ones that are sturdy and well-made above all else. They can be made out of plastic, wood, or many other materials; look for a variety. Generally, they have cubbies and shelves to store office supplies when not in use.
Whiteboards
Once a mainstay in conference rooms and cubicles, whiteboards are often missed by at-home employees who are used to them. Consider stocking them in a variety of sizes to fit any home office setup. Whiteboards often come with dry-erase markers and erasers included, which is an attractive option for clients looking for convenience.
Lamps
Adequate lighting in an office space is crucial. And in a time when many people are working in their living rooms, spare bedrooms, or kitchen tables, adequate lighting for work can be hard to achieve. Desk lamps are a perfect solution to this problem.
For air shipping from China to US, weight and dimensions are a consideration. Look for smaller, lighter lamps that can easily perch on a desktop. These are easier to pack and ship than larger, heavier floor lamps. They're also more attractive to customers adapting a makeshift home office setup into a workable space.
Standing Desk Attachments
Standing desks are no longer the hottest office trend, but they were still common enough amenities in American offices that many people are missing their standing desks now that they're working from home. And while full desks with built-in mechanisms to change height are often expensive and too bulky for air freight, there are plenty of apparatuses designed to convert a regular work desk into a standing desk when needed.
These tend to be inexpensive, lightweight, and easy to pack and ship. Look for colors that match a typical home office setup. Also consider size. Some customers may want a large standing desk to recreate the feeling of their entire desktop rising to their standing height. But others will likely be content with a standing desk just large enough to fit their laptop. Offer a selection that will satisfy them both to maximize your sales.
Office Decorations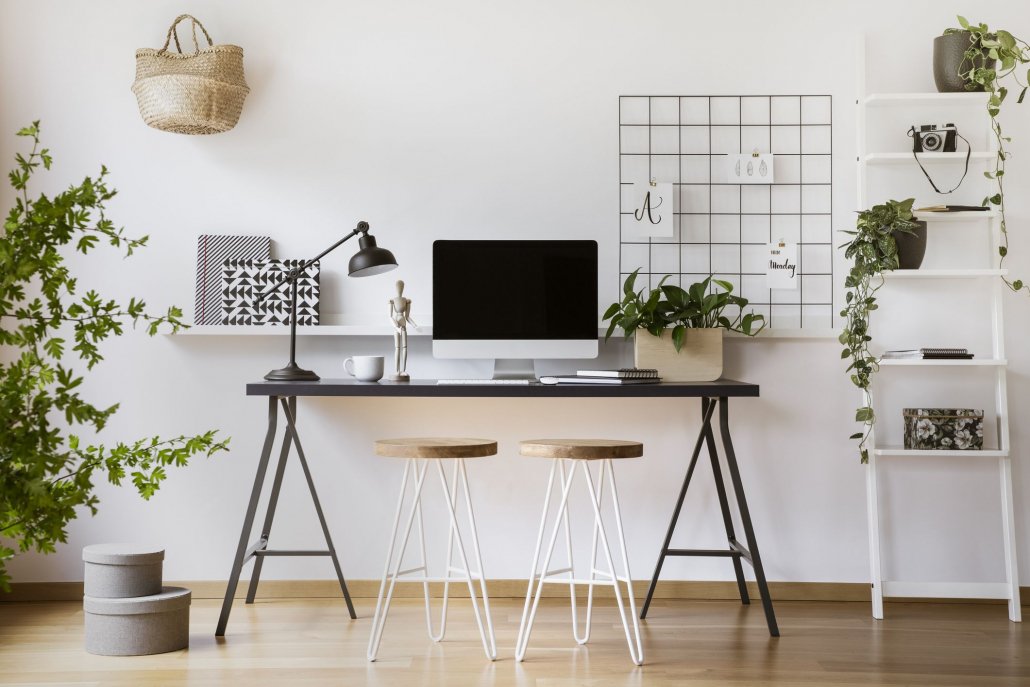 Americans spend a lot of time working, and as a result, they tend to put a lot of effort into decorating their workspaces. While not strictly office supplies, consider carrying decorations specifically for home offices. Possible items include:
Decorative bookends
Inspirational wall plaques
Wall art
Artificial indoor plants
Photo frames
Nameplates
Decorative desk trays for organizing small trinkets
Important Considerations for Shipping and Importing Office Supplies
As we mentioned before, not all workers are working from home. 29% still work in-person. That means while bulk purchases of office supplies for entire offices may have slowed down, it hasn't completely stopped. Hyper-focusing on individual sales to customers working alone from home can lead you to miss out on bigger orders from offices who still have workers in-office, who might want to place bulk orders to meet demand. We recommend strategically stocking products in small quantities as well as in bulk. That way, you can meet both sides of customer demand.
The Coronavirus pandemic has caused a lot of problems and posed a lot of challenges for businesses around the world. Luckily, by keeping an eye on the trends in consumer behavior, it's also been filled with opportunities for savvy businesses ready to adapt.
When you're ready to ship office supplies via air shipping from China to US, don't hesitate to contact us for a free quote and help along the way. As an experienced company that has been handling shipments all around the world for several years, we're ready and able to help you with all your questions and can guide your shipments to their destination safely.
We can't wait to work with you!
Contact DFH Global Logistics for Best Rate
The Best Freight Forwarder in China